Storm Engineer
is creating anthro art with varying levels of naughty
Select a membership level
Fabulous Foal
My eternal gratitude! You helped me pursue art. Thank you!
Occasionally see sketches I don't upload elsewhere.
Download my core Krita brushes I use in my paintings.
Majestic Mare
All the above
You are officially awesome! I'll give you a hug if we ever meet! (If you would like one, that is.)
See ALL sketches and WIPs I don't upload elsewhere!
Commission priority! Your commission requests will have priority. When waiting list is in effect you will be placed on a priority waiting list.
Stunning Stallion
All the above
You are making a difference! I'm going to mention you in the description of personal pieces and other places!
Vote on new content! You will be able to vote every now and then on what subjects or themes should I paint next in personal art and YCHs!
5% off of your next commission! Once a month you get 5% off if you commission me that month. If waiting list is in effect your discount is attached to your waiting list slot!
About
Greetings! I'm
Storm Engineer
(call me just
Storm
). I'm a digital artist with a love for anthropomorphic creatures and classical art, trying to find a balance between this three. On Patreon You can join me in my artistic journey!
I'm in love with art ever since I was a child. It's my true calling, and
I believe that I can make the World a little better by creating art.
And that's where
You
come in!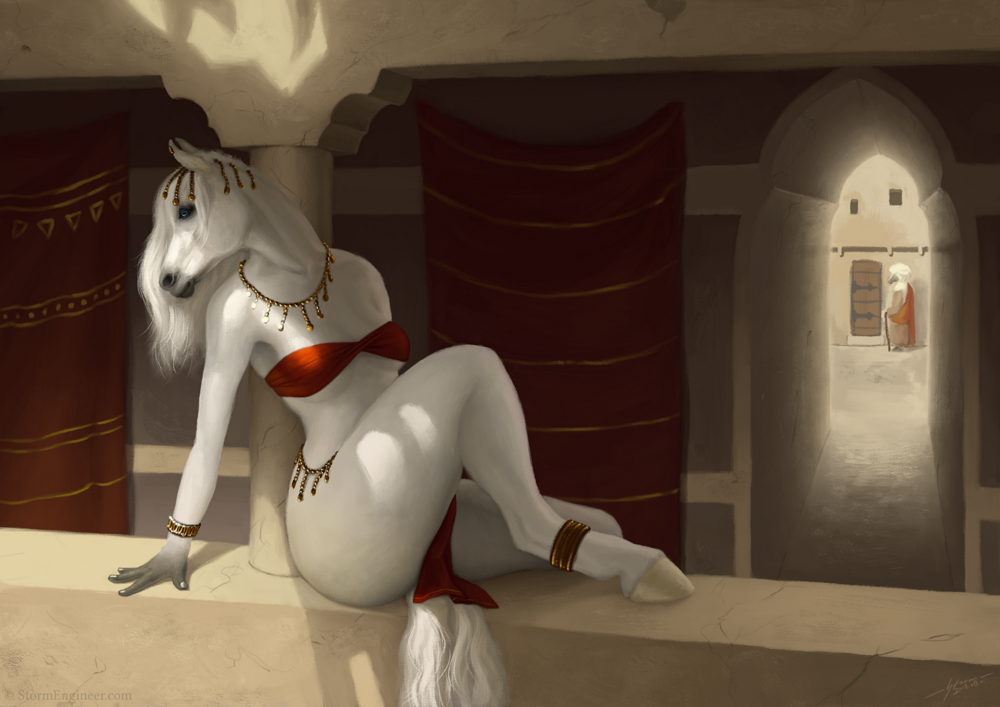 "Desert heat", an exploration of orientalist painting.
My artistic vision
I'm a digital artist painting anthro/furry creatures, but I draw my inspiration from the masters of old: Rembrandt, Velázquez, Caravaggio and many others. I believe that the spirit of classical oil painting can live on in digital painting, and can be applied to the subject of anthro/furry.
My mission is to continue the legacy of the old masters of painting by mastering oil painting, re-invent classical painting to the digital medium, and re-imagining classical genres in a world of anthropomorphic animals.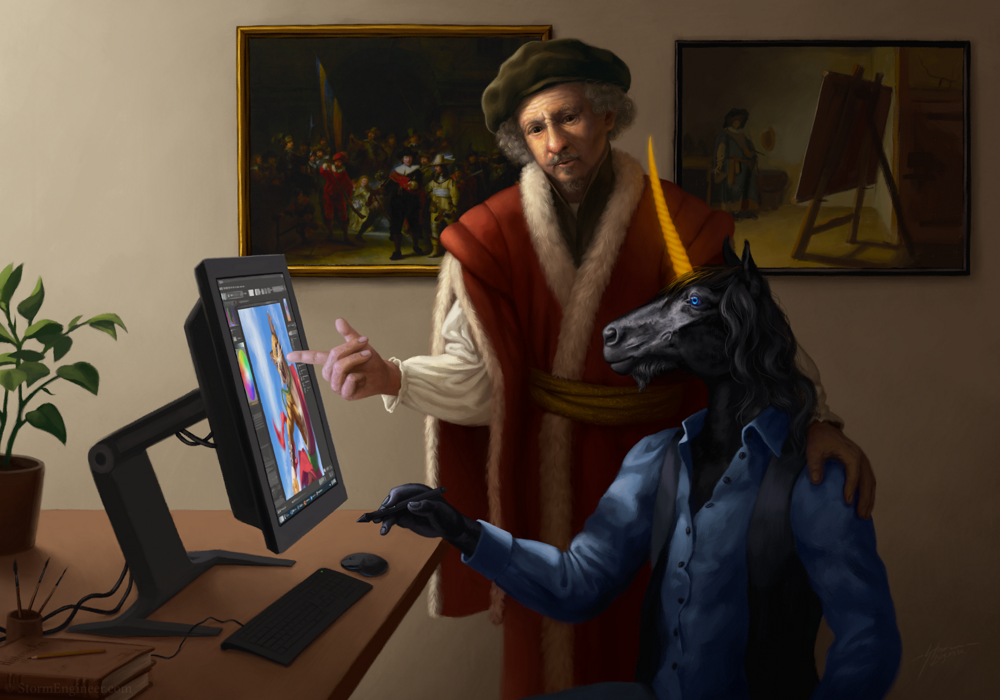 "Legacy"
I want to prove that classical painting has a place in the contemporary art world, and that anthro art can be worthy of a museum. I believe that the techniques of the old masters can infuse a digital canvas.
I want to research old masters, visit galleries, paint studies, and eventually learn actual oil painting.
Why should you support me
Pursuing my vision takes lot of time, energy and money. It is not easy at all to learn classical style painting. Currently I support myself entirely from commissions, which takes up most of my creative time and energy, and doesn't allow me to explore my vision as deeply as I could with personal works.
With Your support I can allocate more time to improving my art, exploring my vision, creating personal pieces, and eventually even creating art tutorials, guides and resources!
The more support I get from You the more I can focus on these. Also, a dependable monthly patronage means a safety net as an independent artist.
A symbolic goal, reaching $50 a month on Patreon may not sound much, but I will cherish every cent You pledge to support my vision, and reaching this milestone would mean I'm on the right track, and encourage me to keep working in this direction.

1 of 2
By becoming a patron, you'll instantly unlock access to 15 exclusive posts
By becoming a patron, you'll instantly unlock access to 15 exclusive posts
Recent posts by Storm Engineer