Victoria Elizabeth Greba
is creating videos, writings, & photo documentation of projects
Select a membership level
Support the Work
Support my ongoing ethnobotanical & hide tanning work, including the creation of regular freely available educational videos, & occasional free blog articles & photographs about completed projects & learnings. If you enjoy these offerings, your regular support is deeply appreciated and helps to make more possible. THANK YOU for your SUPPORT!
Includes:
Get first notice of newly released videos & other resources.
Opportunity to participate in polls to vote on the topics you most want to see more of in the future.
In-Depth Videos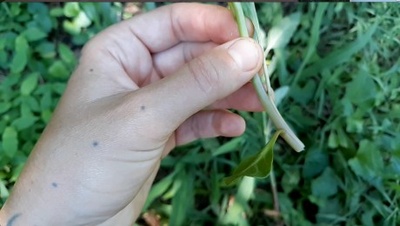 Includes:
Access to extra educational videos each month, giving more in-depth insights on hide tanning, wild plant harvests, personal reflections, & other seasonal topics.
Access to additional shorter videos each month, to take a look at my current ongoing projects, like hides I'm working on, garment making, plant fiber work, dye projects, or something else! See some of my processes from the inside out, complete with my own questions & discoveries.
All the benefits of the previous tier.
Remote Tanning Mentorship
Limited (4 of 4 remaining)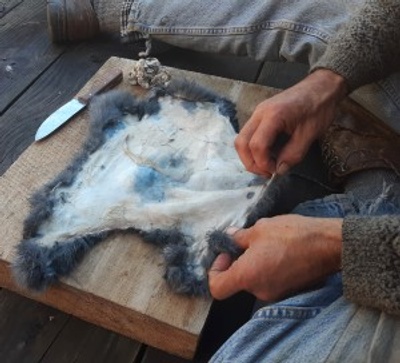 Before joining this tier, you MUST email Victoria at stormsofdaylight.com, to talk about and arrange setting up a mentorship first. This is to make sure we are a right fit for each other, to clarify learning goals, & to make sure we both understand the agreements and commitments of the mentorship.

Get long distance video call, text, & phone support, on a monthly basis, from Victoria to help you through your self-directed learning on animal dismemberment, hide tanning, roadkill, meat, etc. 

2 video calls per month, plus some additional shorter calls, texts, or video chats as needed through your projects.

(Plus access to all videos & materials from the lower tiers)


About
Hi! I'm Victoria.
I have been studying ways of living intimately and closely with land, plants, animals, and ecosystems since my early twenties in 2008. The land of my focus is the Eastern forests of North America (currently the United States), from the Mid-Atlantic region (Maryland) to the tropics of South Florida. In real life, many people know me as a "nature teacher," creating and offering hands-on classes, courses, & workshops on topics ranging from botany & wild edible plants, to hide tanning & animal dismemberment, to wild plant fiber arts, to regional thorn tattooing, and what often feels like a hundred and one topics in between.
I like to teach because I like to learn, constantly. In my travels and ever-changing, gypsy-like lifestyle I am ceaselessly exploring the wild food plants, medicines, wild plant fibers, animal meats bones & skins, dyes, tanning plants, birds, fungi, fish, clay, & seasons of the landscapes I live in, bond with, and deeply love. In this unending work-play, I hope to create, to re-member, and to inspire a culture that is fiercely land-based, devoutly literate in the language of relationship (to plant, animal, & ecosystem), and as tangible and practical as it is beautiful, mystical, and magic.
On this platform I want to invite you into my world. Into the day-to-day, nitty-gritty, behind the scenes work, experiments, explorations, and reflections, in hide tanning; wild plant harvest rhythms; animal & plant processing; and travel. Into the stuff that feeds my own learning, process, & eventual classes. To inspire you; to help & encourage you on your own projects, learnings, experiments & goals; and I hope, to humanize this sometimes crazy, eccentric, joyful, heartbreaking, backbreaking, mundane, and ever changing journey and way of life, so often called rewilding.
Watch videos
on hide tanning & other topics on Youtube
here
.
View snapshots
of my work and process on
instagram
.
View writings & photographs
on
my blog
.
And
learn more
about my in-person classes & offerings on my
website
.
Become a patron to
Unlock 34 exclusive posts
Connect via private message
Recent posts by Victoria Elizabeth Greba