Erin Hughes
is creating Cartoons and Illustrations
Select a membership level
Grumptipus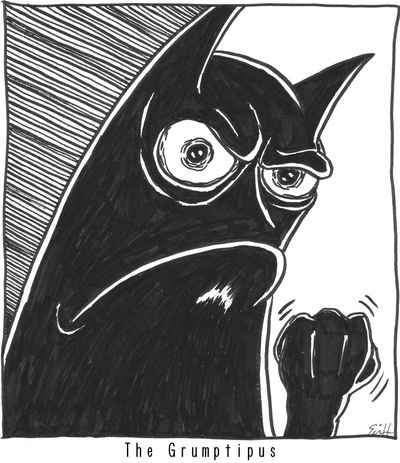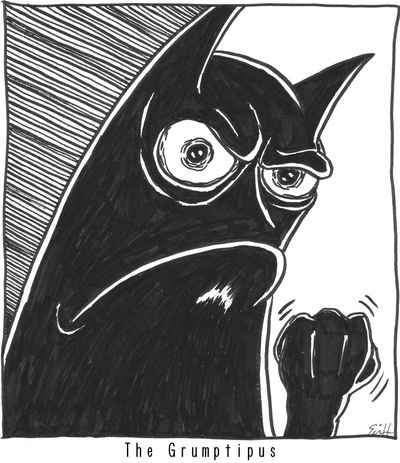 This tier is for you if: 
You just want to show some appreciation for the work I do, tip yer hat and say "thank ye, kindly, Ma'am", before gettin' back on the ol' dusty trail.

Perks:
-See new Stranded on Earth comics on Patreon before anywhere else I post on social media.

-See all WiPs (works in progress), random portrait sketches, and other illustrations I post *only* to patrons.

-Get access to the "Old Stranded" archive from the early days of the comic, featuring characters I first created in childhood. 

-Bask in the warmth of my gratitude and in the knowledge that you are awesome! 

Judgy Chicken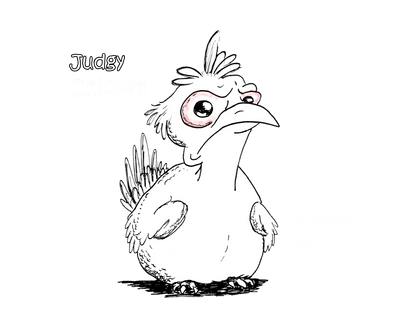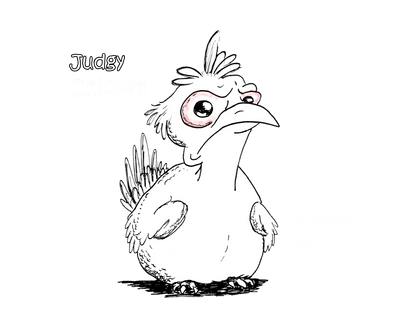 This tier is for you if: You love what I do and want a little more involvement in it than the Grumptipus tier.

Perks:
- Get all Grumptipus perks, plus:

- Drawing Prompt Privileges for my art stream on Twitch (you get to influence what I draw on stream directly! Join the Discord or dm me on Patreon to participate)

- Get a hi-res download of any drawing I do on my art stream based on one of your prompts or photo references.

-Eligibility for monthly drawing giveaways! I put all your names in a raffle and pull out the lucky winner, who gets the *original* signed sketch I do on stream that day. Must provide a mailing address. After you win once, you'll become eligible to win again in 3 months. I will also do special giveaways tied to certain Twitch sub or Patreon goals. 

Mermaid Show VIPs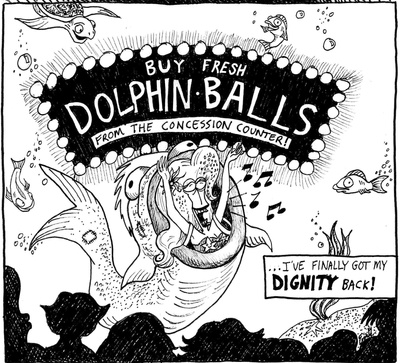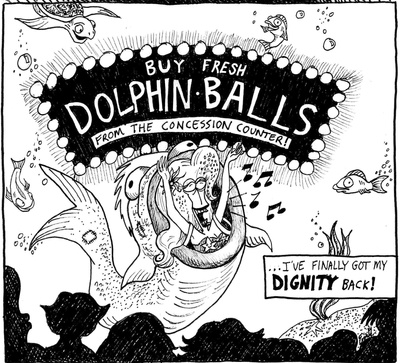 This tier is for you if: You want more of my art cluttering your life.

Perks:
- Get all Grumptipus and Judgy Chicken perks, plus:

- I send you a personalized 'thank you' postcard, signed, and featuring a Stranded on Earth ink sketch.






About Erin Hughes
"Hey Erin, what is 
Stranded on Earth
??"
Stranded on Earth is the name of my comic underworld, full of various characters, storylines, and rando expressions of satirical morbidity. Chances are, if you're reading this, you've seen my work. But just in case you haven't, you can explore it 
here
.
What does becoming my patron mean?
Well, to me it means you enjoy my work and wish to see it continue! It's a gesture of your encouragement and goodwill, and I'm eternally grateful you choose to support my work.
You can be a patron for as long as you like for however much per month you like. Feel free to choose a specific tier with certain benefits, or stay un-tiered. You may want more engagement in what I do or less engagement, but either way, you're happy to let me do my thing.
What can you expect from me?
I try to update patrons weekly on whatever works in progress I've got. Sometimes that's completed comics you see before anyone else, sometimes that's portraits, and sometimes that's just sketches and scribblings. If I skip a week, it often means I'm not ready to show you my work yet, but I'll be back soon. 
You can also expect me to fulfill tier benefits to the best of my ability. If I can't do that for some reason, I'll let you know and change the tiers accordingly. Occasionally, I run special offers and free giveaways to patrons as a way to say thank you for sticking around!
What if you want to stop being a patron?
If you decide to cancel for any reason, you'll get no grief or questions from me. I'll just send a brief note to say thank you and farewell, no response expected. Sometimes, your credit card might expire without you noticing. In that case, I'll send a message to let you know, but you're under no obligation to continue with patronage in any case. 
Thanks for reading this far! If you have any other questions about patronage, drop me a line here on Patreon, or you can email me at
[email protected]
Cheers!
This goal keeps me full of art supplies: inks, paper, watercolor, copic markers, etc., so I can continue trying new mediums and expanding my skillset. I will do a drawing giveaway on Twitch when I hit this goal!



1 of 4
By becoming a patron, you'll instantly unlock access to 140 exclusive posts
By becoming a patron, you'll instantly unlock access to 140 exclusive posts
Recent posts by Erin Hughes
How it works
Get started in 2 minutes