Studio Gatti
Illustration, Design, & Fine Art
Select a membership level
A Liner Brush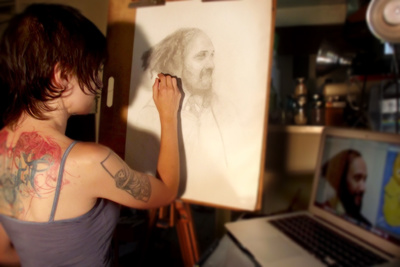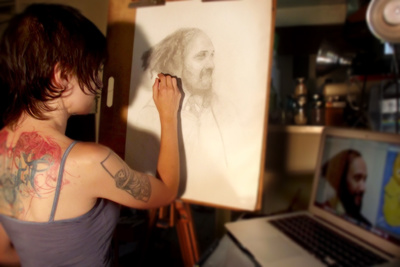 When I reach $100/MONTH here through Patreon, I will be raffling off 3 prizes (Limited to US only Patreons: FIRST: a black & white custom portrait drawing. SECOND & THIRD: a signed limited edition print from my collection (your choice of your favorite!) In the meantime, I would love to become a new follower on your social media accounts > DM through your social media channels that you are a new Patreon & I'll follow you back :) Patreons in this tier get first dibs on new artwork, access to Patreon only coupon codes on my shop, AND a special surprise for your birthday!  ***PLEASE EMAIL ME YOUR BIRTHDAY :) !!!!***


A Round Brush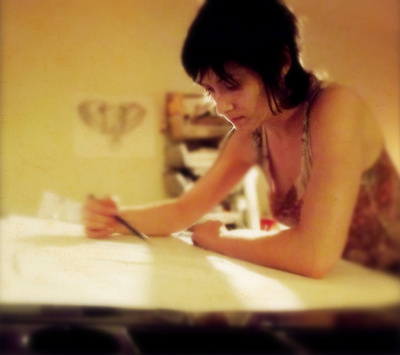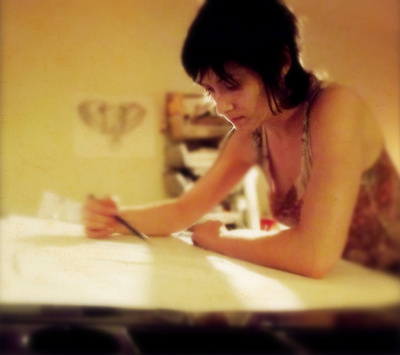 The above rewards + extra extra good vibes ... AND ... at our 1 year anniversary, receive an original drawing by me :) And receive an annual print from my collection (special limited edition prints & not-for-sale to the general public prints) thereafter. 
A Filbert Brush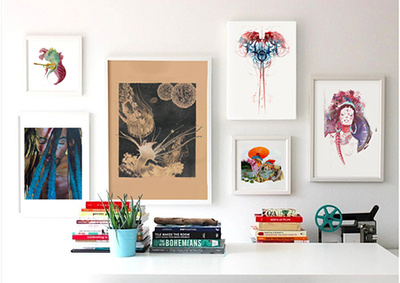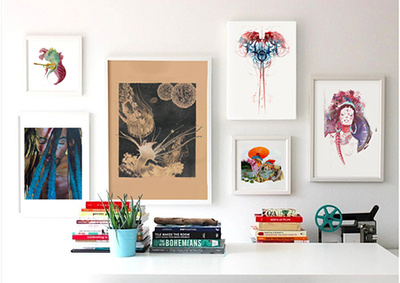 All of the above rewards + extra extra good vibes.  Every 3 months receive an 8x10 print in the mail (USA/4 months for international Patreons). Must subscribe for 3 months (USA/4 months international) to qualify.
About Studio Gatti
Instagram: 
@studiogatti
Facebook: 
@studiogatti
Twitter: 
@cmenegattiart
Shop:
www.etsy.com/shop/studiogatti

SPECIAL PROMOTION
for the
1st TEN
people who sign up!!! Get 40% OFF your own realistic custom portrait drawing. It could be yourself, someone you love, your pet, or someone famous. After signing up >>> email me at 
[email protected]
, notifying me of your interest & let's get this party started! I will follow up with a 40% OFF Discount Code (Normally a $250 value >>> you get it for $150!) For more information on custom portraits, visit 
here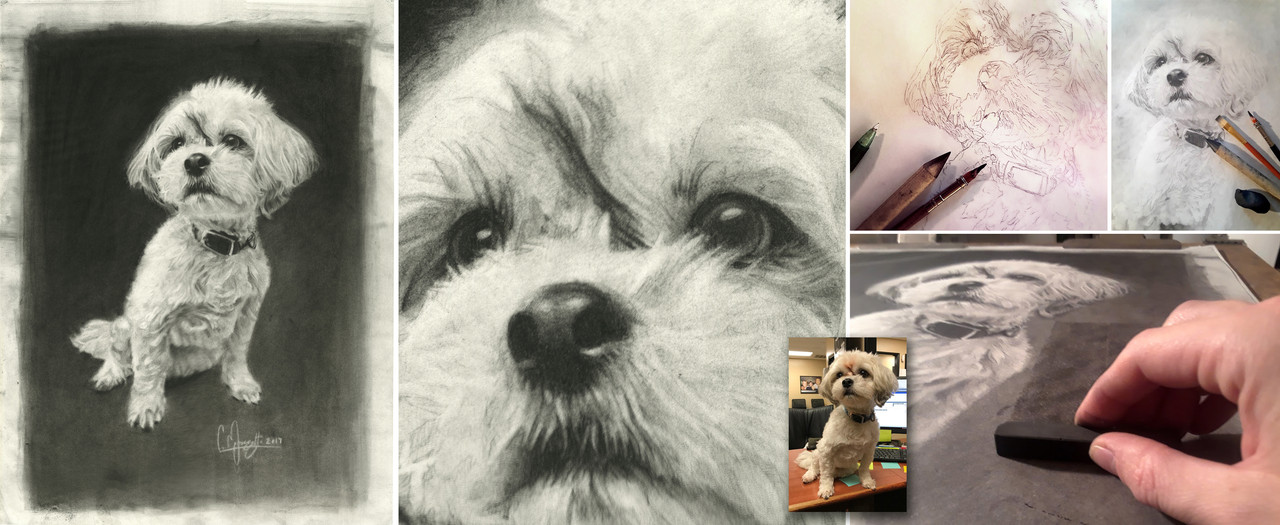 I recommend downloading the Patreon Mobile App so that you get notifications on my progress with this drawing! You will also get exclusive notifications, news, upcoming activities, deals, first dibs on new artwork, sneakpeaks at works in progress, & notifications on how your Patreon support has helped.
WHAT IS PATREON?
Patreon gives artist a platform to connect directly with our audience. I get to share my life, art, & inspiration with you. Patreon creates a platform for artists to be compensated for their work, to begin fundraising for their specific project. For me, Patreon support is helping pay for exposure that is otherwise unfeasible with my salary. I discuss more of the hardships of the "pay to play" system, in the emerging art world, further down below.
Here, on Patreon, you are supporting and buying directly from this artist, without any middle man. You can pledge any amount, as a one time donation, or as a monthly subscription; and you have the freedom to cancel at any time. In return, you will receive many wonderful gifts like a new follower, prints from my personal collection, & hand drawn and/or hand painted originals. You can use Patreon as an
art bank account
to budget for a commission or as a
layaway plan
for an already finished piece that you desire to own.
*(For Patreons interested in a LAYAWAY PLAN, please contact me directly via Patreon so that I reserve your painting for you (taking it off of my online shops & nixing any further promotion in art fairs or gallery submissions). Please note, in the case of layaway plans and a commission saving account, you are exempt from receiving any gifts that have a money value (like the print subscription, or any ongoing promos) until the artwork is paid off. (And the year-end anniversary REWARD for new Original Artwork, begins from the date your layaway/commission is paid off). IF you would like a plan outside of the tiered values that I offer, ie. like a $50 tier or $200 tier, just message me & I'll set up a reserved tier for you!)
WHY I AM FUNDRAISING?
I began this Patreon page because there are so many opportunities out there to widen my reach, but they all cost money; and the price of some of these opportunities can be quite daunting. One of the biggest struggles artist have (and why sayings like "Starving Artist" exist), is because the entire playing field, in the emerging art world, is on a "pay to play" system. You will see many of these examples if you scroll down to my inventory of ideas below. For many years I thought to myself, well, I don't really need to participate in the whole "pay to play" scheme considering, in our modern era, there is so much free information in the internet & social media!?!? And really, I haven't had much of choice, because after the cost of art supplies (which is a lot), rent, student loans, & the basic necessities, there isn't much left over. Well, years later, I can tell you first hand, none of those free platforms worked for me. And currently, they're algorithm's are making it more & more difficult to become discoverable. Today, I do a lot of research to find new opportunities to help promote my work. Many times when I find a great opportunity, I have to ask myself, ok, am I going to invest in this!? If I do, I may be late in paying my bills this month!? And it's a risk. If I enter into a competition and win, that's great exposure; but if my work isn't accepted into a show, I've just thrown away $35. Your Patreon pledge will give me the freedom to submit more work, try out more opportunities, & put me in the same vicinity as people interested in the type of work I do. As artist, we put a lot on the line. Not just the time, energy, and vulnerability into the work we create which is self evident; but also the leaps of faith we must make to be successful. So on that note, that is why your Patreon support is so important to me. I look forward to meeting you, corresponding with you, and working with you.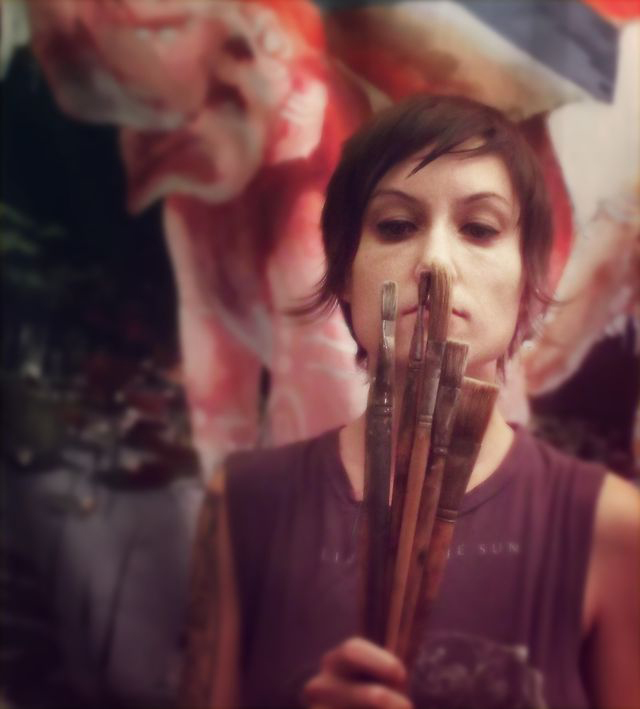 A LITTLE BIT ABOUT ME
HI. I'm Claire Menegatti. I live and work from my home studio in Los Angeles, CA. I graduated in 2010 from California State University Long Beach with my BFA in Illustration; before that, I studied for many years at Pasadena City College and for a year at California College of the Arts in San Francisco. I interned on and off as a graphic designer from 2012-2016; have been freelancing as a graphic designer and illustrator since 2012; have been taking on commissions as a fine artist since 2017; and have been exhibiting my work in Southern California since 2005.
My greatest skills are in the traditional methods of art creating, particularly with oils, watercolors, and inks; and I have over a decade of experience working with the digital tools Adobe Photoshop & Illustrator. My work has a feminine, delicate, and organic aesthetic and leans towards the whimsical, charismatic, or melancholy moods. The figure, and the idea of Life, is exhibited in all of my work. I enjoy representing the curious, beautiful, and sometimes bizarre nature found in the anatomy and textures of wildlife. My wildlife images show my child-like exuberance for life and it is enthralling! While my deeper emotions are most palpable in my figurative images.
I work part time (not in the industry, yet); and paint part time along with spending an enormous amount of time researching and promoting (which truly feels like a 3rd job). Your support would help greatly in expanding my career; your support would create opportunities in networking, advertising, and getting my art in front of collectors, buyers, people interested in commissioning me, and art directors interested in commissioning & publishing me. Below I have listed a breakdown of some of the goals I have in mind. Your sponsorship could make these dreams come true.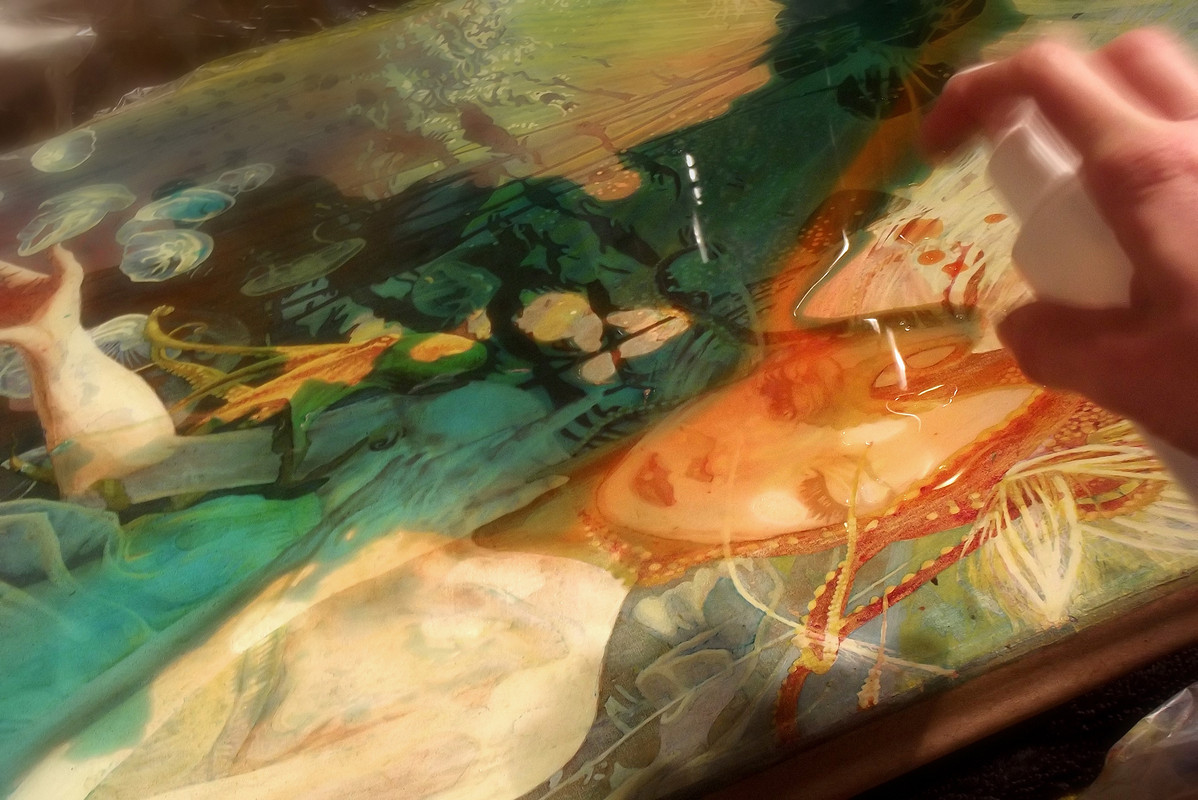 What your Patreon support will help accomplish
I NEED A WEBSITE!!! !!! !!!

NETWORKING & EDUCATION
Attending ICON10 Illustration Conference (5 days in Detroit):


early bird tickets : $470
workshops : ?
hotel : $750
flight : $280
expenses : $200
NETWORKING & JOB HUNTING


Yodelist : $62/mo.
Shoebox PR opportunity listings : $100/yr
JURIED LOCAL ART FAIRS
booth & application costs:


StartUp Fair LA : $2925
The Other Art Fair LA - $1780
Contemporary Crafts Market : $725
CTN Roadtrip Burbank : $575
Artisanal LA : $500
The Beverly Hills Art Show : $410
Unique LA : $385
Ojai Art Center "Art in The Park" : $325
Jackalope Art Fair : $316
Renegade Craft Fair : $300
Palm Springs Desert Arts Festival: $225
Pasadena Art Walk: $140
Patchwork Indie Arts & Craft Festival : $125+
I ART U - DTLA Artwalk with Ren Gallery : $125
Melrose Trading Post : $110
Artists & Flees : $100+
Art Sea : ?
DTLA Art and Music Festival : ?
Echo Park Craft Fair : ?
The Eclectic : ?
Montebello Art Fest : ?
Sierra Madre Wistaria Festival : ?
JURIED NON-LOCAL ART FAIRS


Miami Art Week with AC Gallery : $1750
ART FAIR DISPLAY

display walls : $300
print rack : $70
tent walls : $60
signage : $47
table riser : $35
tent weight : $32
ONLINE SHOP - SELLER & ADVERTISMENT FEES


Etsy : $725/yr.
Amazon : $480/yr.
Shopify : $348/yr.
"Linkin . bio" for Instagram : $192/yr.
ADVERSTISING


Directory of Illustration : $1275/yr.
"Social Media For Artists .co .uk" : $520/yr
Facebook ongoing monthly subscription ads : $420/yr
Pricewoot Targeted Social Media Etsy Campaigns: $100/per ad
"Hypemarket . com" : $360/yr
Social Media art giveaways : $100/yr
ARTWORK DOCUMENTATION

$50 professional photography/per art piece
12"x17" flatbed scanner : $3000
CURRENT MEMBERSHIP DUES
Los Angeles Art Association/Gallery 825


membership : $290/yr
workshops : $100/per workshop
published catalog participation : $120/yr
gallery submissions : $25/per show
professional portfolio review : $75 

Arroyo Arts Collective Membership Fees

Other Artist Collectives that could help my growth:


Orange County Center for Contemporary Art : $360
California Art Club : $85/yr
Pasadena Society of Artists : $75/yr
National Watercolor Society : $50/yr
San Fernando Valley Arts & Cultural Center : $45/yr
ART COMPETITIONS:


SILA Illustration West : $35/image + $55 exhibition fee
Communication Arts : $45/image
AOI Awards : $33/image
AI-AP Illustration Awards : $25/image
general local gallery open call submission fees : $300/yr.
This is just a fraction of all the wonderful opportunities I find online that I wish I could take part in. But with your help, I am really looking forward to trying out some of these new avenues and getting some forward momentum going! Your financial support would not only be so very much appreciated, but would help enrich my practice, my portfolio, my vibration, and my life! A handful of these goals would also put so much of the marketing on automation...so...on a very important note, your support would free up sooooooo much of my time, to focus more on what I love to do, and why I am here writing you:
to make art
!!!
Namaste friends.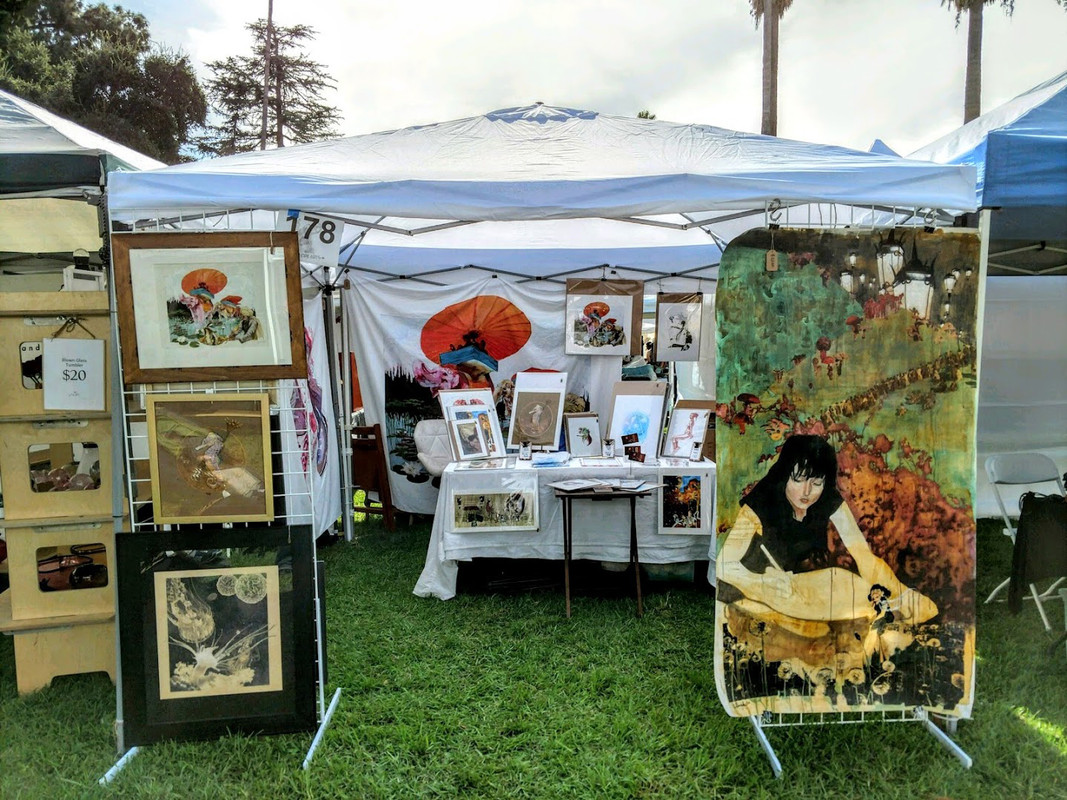 ***
WHERE I HAVE SPENT YOUR SUPPORT MONEY SO FAR....
Sept. 2017: 50% cost of tent for art fairs
Jan. 2018: The Brea Art Gallery - Open Call Submission Fee - "Made in California" Exhibit
April 2018: Pancakes & Booze Art Show - Exhibition Fee
Show more
$13.32 of $1,000
per month
To have access to outlets that will create opportunities in networking, advertising, and getting my art in front of collectors, buyers, people interested in commissioning me, and art directors interested in commissioning & publishing my work. WHOOOOOO-HOOOOO!!!! Let's do this!!!

1 of 1
By becoming a patron, you'll instantly unlock access to 7 exclusive posts
By becoming a patron, you'll instantly unlock access to 7 exclusive posts
Recent posts by Studio Gatti
How it works
Get started in 2 minutes