Studio Mikarts
is creating illustrations
Select a membership level
Patron of the Arts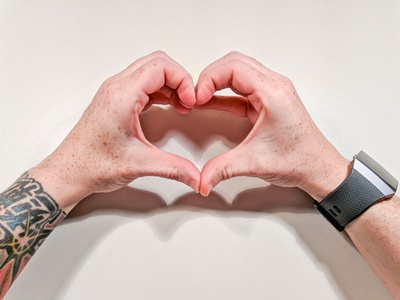 For patrons who want their contribution to be as effective as possible. You will have access to members-only updates and receive ocassional limited-time rewards.
View the Patron of the Arts Breakdown
Postcard
Limited (38 of 42 remaining)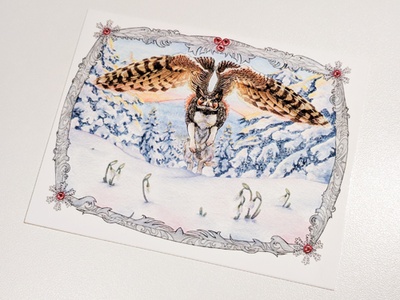 Every month or so, you will be mailed a premium-quality postcard featuring brand new artwork. Each beautiful postcard will include a handwritten thank-you message.
View the Postard Tier Breakdown
Postcards x3
Limited (107 of 108 remaining)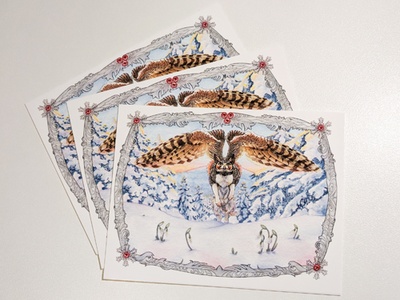 Three gorgeous postcards featuring fresh Studio Mikarts artwork will be mailed to you in an envelope, every one to two months. All three will be blank.
View the $15 Tier Breakdown
About

About Studio Mikarts
My name is Denise みか Hutchins and Studio Mikarts is the banner under which all my creative work is done. Like many people, I've been creating since I was a child, taking art classes all through grade school, though it wasn't until college that I realized I wanted to create for a living. For over 20 years, I've been honing my creative skills and I continue to enhance my technique today. Currently, I specialize in two-dimensional works of fine art and illustration that are often cute & colorful and always detailed & distinct. I utilize a variety of physical media such as ink, colored pencil, marker, and watercolor, as well as digital programs including Photoshop and Clip Studio Paint. My art is made with the intent to inspire optimism in, bring happiness to, and elicit positive emotions from my audience. Ultimately, I want to make the world a happier place!
The Purpose of Patreon
The artist-patron relationship has existed for centuries. Thanks to the Patreon platform, the modern idea of crowd-funding has been married with the classic idea of patronage, allowing artists to create more of their best work through the support of a worldwide audience. Studio Mikarts is using this system to focus on the creation of intricate illustrations and truly fine art. Building a career on this type of work is my dream. Through Patreon, the support of Studio Mikarts patrons gives me the freedom to focus entirely on building a body of work that represents the very best I can offer--a full expression of my creativity and skill.
Patron Rewards System
The support tiers for Studio Mikarts deliver awesome physical rewards (except the no-reward tier 😝) that are produced and shipped immediately after the completion of each new illustration. Regular updates are posted so that patrons will always know how close the next batch of rewards is. Projects generally take 1-2 months to complete. New patrons are charged once at their initial signup and will receive the appropriate reward from the previous finished piece. Patrons are then charged once a month on the 1st.
Reward delivery coincides with the completion of new work, not the monthly billing cycle.

About the Artist
Aside from being a creative professional, I'm also an all-around otaku-geek, spending most of my personal time consuming all manner of media, including books, manga, anime, movies, and video games. I also love to exercise and get outdoors whenever possible; my favorite activities include walking my dog, road & trail running, hiking, casual cycling, group gym classes, skating, and fitness video games. I'm a staunch supporter of animal rights, environmental protection, and other causes for Mother Nature. I currently live in Boise, Idaho, USA, with my husband, my younger brother, and our adorable pets: Bear, Sun, Kiki, and Kiba ❤️
When Studio Mikarts receives this much support, ads can be removed from www.studiomikarts.com! Ads are a necessary evil, a way to help fund yearly maintenance costs, but $50 would give us enough to produce Patreon rewards and eliminate ads!

1 of 4
By becoming a patron, you'll instantly unlock access to 12 exclusive posts
By becoming a patron, you'll instantly unlock access to 12 exclusive posts
Recent posts by Studio Mikarts