Studio Mogura 
is creating a comic, film, & animation think tank based in Miami, FL.
Studio Mogura Fan Club Subscription
$1 or more per month

∙ 1 patron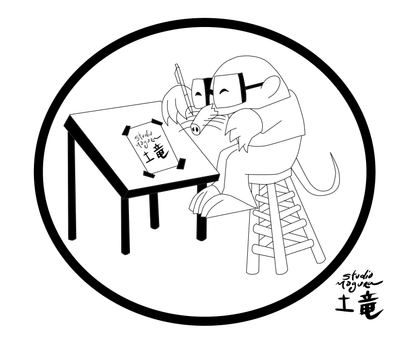 Subscribe to Studio Mogura. Your $1 subscription will go towards funding the studio and projects in development. It will pay for rent, utilities, personnel & equipment that helps ensure Studio Mogura can churn out a monthly comics, animation or film clip. 
IHA Visual Novel
$3 or more per month

∙ 0 patrons
Subscribers will get to download the new IHA Visual Novel "Raymond's Haunted Mansion", a visual dovel murder mystery and receive unlimited updates as long as your a subscriber. 
I.H.A. Digital Comics
$5 or more per month

∙ 0 patrons
I.H.A. digital comics! Your June $5 patreon will get you access to the next issue of I.H.A., the second chapter of Vol #2, The Cursed Antique Store on 35th Street written & illustrated by Alex Anico! Along with #7 you will get I.H.A. #6 and an exclusive preview of #8 A Tale of Two Hearts! 
Become a Producer on the I.H.A. Pilot
$25 or more per month

∙ 0 patrons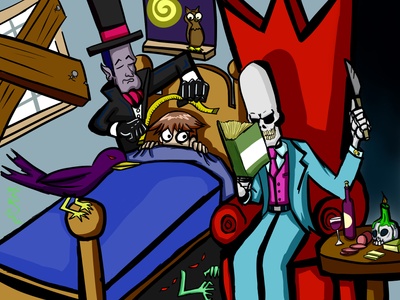 Your support will go toward the production of the International Horror Association pilot episode and you will receive an Associate Producer credit for the film and be listed in the films IMDB page (listings are limited). You will also receive a DVD copy of the episode and Custom T-Shirt when it is all done! You'll also get access to all the patreon only posts and maybe a black box from Raymond himself.  You will also receive a copy of I.H.A. Volume 2 when completed (2019).
*In order to receive IMDB credit and any rewards you must be a patreon for the entirety of production from now until the pilot completes its festival debut & run. 
Studio Mogura Sketch Cover Commissions
$50 or more per month

∙ 0 of 10 patrons
Commission a comic book sketch cover!
Receive a different original sketch cover every month!

Currently available:
Betty & Veronica vs Harley & Ivy
Deapool vs Old Man Logan
Rocket Raccoon
Gaurdians of the Galaxy
X-Force
Fantastic-Four
Hail Hydra
Hit Girl
Elektra
Amazing Spider-Man



SOLD
SOLD
SOLD
AVAILABLE
SOLD
SOLD
AVAILABLE
AVAILABLE

AVAILABLE