Study Hall
is creating a newsletter
Select a membership level
Media Workers of Color and Pre-Approved
Limited (0 remaining)
Study Hall Digest Only
Limited (0 remaining)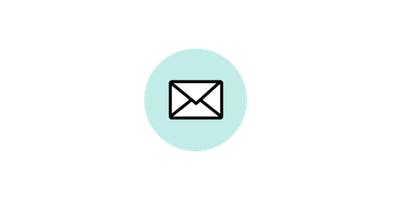 PLEASE JOIN AT STUDYHALL.XYZ. WE NOW HAVE OUR OWN FULLY FUNCTIONAL WEBSITE AND ARE NO LONGER USING PATREON.
Digest + Work Opportunities + Listserv
Limited (0 remaining)
PLEASE JOIN AT STUDYHALL.XYZ. WE NOW HAVE OUR OWN FULLY FUNCTIONAL WEBSITE AND ARE NO LONGER USING PATREON.
About
***OUR PATREON MEMBERSHIP IS NOW CLOSED. PLEASE SUBSCRIBE VIA OUR NEW WEBSITE AT https://studyhall.xyz/subscription-plan/. DO NOT SUBSCRIBE ON PATREON.
***



***EMAIL [email protected] WITH QUESTIONS.
READ OUR USER'S GUIDE
BEFORE POSTING. SLACK TAKES A FEW DAYS TO SET UP***

Instead of spending endless hours scrolling through Twitter to keep up on the latest in the media world, sign up for Study Hall!
Our $2/month weekly newsletter, the Digest, is a vital recap of digital media news, with original reporting and commentary (gossip) on magazines, social media, podcasts, and more.
We also offer a job opportunity newsletter, editor databases, online community, and tools ($4-$18/month) for people who work in the media industry, especially freelance writers.
FOR EVERYONE:

$2/mo:
Study Hall Digest:
This is our weekly collection of media gossip, news, and commentary: great for anyone interested in the media, whether you work in it or not. You'll also get access to all Study Hall original stories: interviews, breaking news, essays, and deep dives into media organizations.

FOR MEDIA WORKERS AND FREELANCERS:$11/mo:
Study Hall Network:
Deep collaboration for freelancers: This level includes the Study Hall Listserv and Digest (described below), plus access to our Network, which includes many Slack channels, an ever-growing list of editor contacts, a list of publications that don't pay on time, message boards, pitch guides, book proposals, and more. The Slack channels include private chats for LGBTQ freelancers, women, media workers of color, and more.
$4/mo:
Digest and Listserv:
This level includes the Study Hall Digest, plus a weekly email of job and freelance opportunities, editor Q&As, plus access to a listserv of 1000+ media workers, where we share stories, advice, pitch ideas, cautionary tales, and more.
////
The $18 "database" levels are for investigative journalists only
who are looking for a service that helps them find phone numbers, addresses, and more. Email
[email protected]
if you're interested in these services.
You'll need pre-approval to join
. We recommend the vast majority of people sign up for one of the levels above.
////
Your pledge goes to helping Study Hall compile the Digest newsletter and manage the Listserv and Network. It helps support everything else we do, like publishing original stories, hosting workshops for freelance tax strategy, and events about journalism in Trump's America. Our funding goes directly to our staff, including staff writer Allegra Hobbs and administrator Erin Corbett.
Please allow a week from subscribing for processing; if after a week the resources are not accessible email [email protected] Charges will be made by Patreon upon pledging and then at the beginning of every month.

Editors with opportunities and others with tips, please email [email protected] to have your info included in the newsletters or posted to the Listserv. For anything else, email [email protected]

***PLEASE NOTE IT TAKES A WEEK TO PROCESS NEW MEMBERS. READ BOTTOM AGREEMENT BEFORE JOINING. READ OUR USER'S GUIDE BEFORE POSTING***

***OUR PATREON MEMBERSHIP IS NOW CLOSED. PLEASE SUBSCRIBE VIA OUR NEW WEBSITE AT https://studyhall.xyz/subscription-plan/. DO NOT SUBSCRIBE ON PATREON.***

By becoming a patron, you'll instantly unlock access to 355 exclusive posts
By becoming a patron, you'll instantly unlock access to 355 exclusive posts
Recent posts by Study Hall
How it works
Get started in 2 minutes