Stuart McMillen 
is creating comics
Supporter
$1 or more per month

∙ 84 patrons
 Join this tier and
I'll share news of my comics publications
, including additional commentary about each comic.

This is a great way to directly fund my artistic practice, while being regularly informed about my latest releases.

Get on board, and feel the joy of micropatronage!
Behind the scenes with Stuart
$10 or more per month

∙ 27 patrons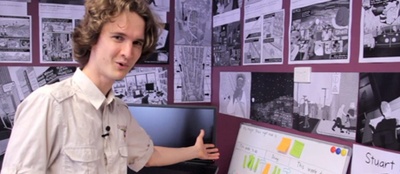 Donate US$10 per month, and your reward is
feeling the inner glow of being the patron of a thought-provoking artist
!
In addition, my US$10 per month supporters get extra insights into my works-in-progress. Rather than merely learning news about the comics that I publish, I take you deeper behind the scenes.

These insights include patrons-only videos every second month, where I discuss the aspects of my life and research that feed into my comics. As well as additional patrons-only announcements and insights.

Watch with pride as I regularly report back on the impact that your donations are making to my life and work.
Postcard penpals
$20 or more per month

∙ 10 patrons
Your main reward is
the personal satisfaction of knowing that your patronage is allowing me to create ground-breaking art
for you every month.
Remember: this feeling is the main reward of all my Patreon rewards tiers.

In addition to this main reward, I will mail you limited-edition postcards!
Access to all previous rewards, including my patrons-only videos.  
 
Every three months I will mail you a handwritten postcard featuring my artwork! Each postcard features eye-popping artwork from my most recent comic release.  
 
Each postcard is a hand-numbered collector's edition, with a print run restricted by the total number of supporters pledging at this US$20 per month tier.
 
Pledging US$20 per month and receiving regularly-mailed postcards is a great way to be physically reminded of the value that your ongoing patronage makes to my artistic practice.  
Parcels of goodness
$50 or more per month

∙ 4 patrons
 Your main reward is
the glowing pride in knowing you are the patron of an independent artist and social commentator
. Remember: I will be doing work on your behalf every weekday!
On top of this, I will let you feel a tangible connection to the work that you are investing in.
I will do this by sending you a parcel of my latest works every 6 months. These mail-outs will typically occur in May and November.
What will be in the parcel? It will depend upon what I've been creating lately! I will mix it up every 6 months, to keep things interesting.
Sometimes you'll get printed comic books. Other times, blank greeting cards. Other times, art prints. Usually, I'll send a combination of items in each parcel.
These parcels will be curated and packed by me with appreciation for your decision to donate.
Join this reward tier, and feel the connection of your patronage through my twice-yearly parcels.
Archival prints
$100 or more per month

∙ 1 patron
As you probably know, I am mostly motivated by the
social commentary
that sits beneath my comics. The
words and ideas
. But in order for those words and ideas to hit the mark,
I need to wrap them in my distinctive artwork
.
This is a rewards tier for those who value the artwork of my comics.

In addition to all previous rewards, I will regularly send you high-quality, archival art prints.

Every six months, I will allow you to choose from a handful of my favourite images that I have drawn within the last half-year. The choices will usually be detailed scenes like this, this, or this.

Yes, I will consult with each supporter personally, to learn which particular scene you want printed. The mail-outs will typically occur in May and November.

Whichever illustration you choose, I will print, sign, and post that print to you. These will be signed, numbered and limited to just 200 prints that I will ever produce for each artwork. Fair dinkum!

The default size of each print will be 21 x  29.7 centimetres (8.3 x 11.7 inches), unless you specify an alternative preference.

These prints are true collector's editions, printed on archival paper using state-of-the-art equipment. My supplier guarantees that these archival prints will outlive you in their original condition, without fading.

These regularly-mailed high-quality prints signify the truly tremendous investment that your patronage makes to my career as an independent cartoonist.  
Champions
$200 or more per month

∙ 0 of 10 patrons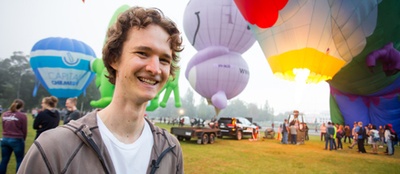 Donors on this tier get all earlier rewards, plus
a personal connection with the artist behind the comics
.
Every artist needs their champions. Donors on their tier are my super-fans who see something particularly special about my style and substance.

I am interested in building a relationship of mutual engagement with each of my highly generous donors. This will be a transformative relationship that benefits both donor and recipient. You and me.

To this end, I will arrange regular voice or video calls with each of my patrons who pledges US$200 per month. These one-on-one conversations could alternatively be conducted as face-to-face meetings, during the times when we are both in the same geographic location.

We can discuss our world views and mutual interests—perhaps using the topics of my comics as a starting point.

Unpacking our ideas and philosophies as we get to know each other more deeply with time.

These will be energising and inspiring conversations. It is thrilling to discuss ideas with those who enjoy my work the most, and I look forward to these greatly.
Benefactors
$500 or more per month

∙ 0 of 5 patrons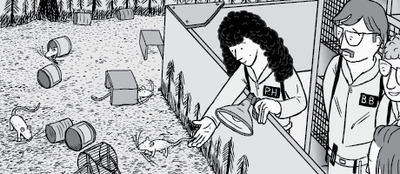 A gift of US$500 per month is a significant investment in me as a cutting-edge social commentator.
As I've said elsewhere on this page, I need to earn at least US$7,452 per month in order to afford to exist as a small business, merely earning the median Australian income.

Your investment of US$500 per month would majorly elevate me towards my monthly goal. Your generous bedrock of funding will allow me to commit to cartooning for the long term, pushing aside significant financial uncertainty.
 
At this level, you are thinking about the widest possible reverberations of your donations. A ripple that goes beyond our patron-artist relationship. You are thinking about the hundreds of thousands of readers that I can reach and influence, as I keep drawing and publishing my thought-provoking comics with the world.

This tier includes all previous rewards, along with special thanks on the works that your patronage helps to support. After all, you will be a benefactor of my artistic practice.

(Aussie patrons considering this level: contact me and we can discuss obtaining DGR tax-deductible receipts for your donations.)
Major benefactors
$1,000 or more per month

∙ 0 of 3 patrons
This tier is for those who want to go
above and beyond
the call of duty. Those who want to
show their support through a truly magnanimous gesture
.
Donating US$1,000 per month would form a colossal core of support towards my budgeted goal of US$7,452 per month. In both time and dollar terms, a recurring donation of this magnitude would equate to the call centre job that I worked for ten hours each week during 2016 and 2017, to make ends meet while also working as an independent artist.
Think about it: your recurring gift of US$1,000 per month would single-handedly unlock 10 extra hours of time per week that I could spend creating and publishing my heartfelt, world-changing comics.
By donating at this tier, you will receive all other benefits from my earlier tiers, including the regular conversations via phone, or Skype.
However, by donating at this level, our orbits will circle even closer towards each other. Once a year, I will fly to your city—anywhere in the world—and stay in town for three nights. During that time, I will be available to collaborate or to converse. To be a sounding board for your ideas. To attend dinner parties, and to extend the relationship that we have already created from our earlier conversations.
Alternatively—if you prefer to be the one travelling—once a year I will fly you to visit me in Canberra, Australia. While in town, I will allow you visit to my art studio, and experience my day-to-day creative routine. This experience will give you tremendous insights into my creative process and worldview.
This tier is limited to just three spots. This tier is limited to my major benefactors.
(Again: Aussie patrons considering this level: contact me and we can discuss obtaining DGR tax-deductible receipts for your donations.)