Jonathan H. Lee
is creating stories for impact and capturing beauty.
Select a membership level
10% off prints + BTS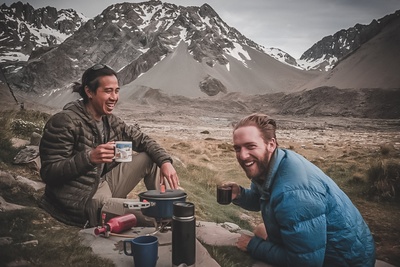 Tune in to see supporter-only updates/BTS (Behind the Scenes) on Instagram + Patreon
10% off prints on my site 
What's 2 dollars these days? 
10 samosas in the rural area of Nepal where Conscious Impact operates
8 cups of tea, or a full meal in much of south & SE Asia 
~20-50% the cost to stay a night at a hostel in this region 
A mini pile of ugly fruit and produce from markets and wholesellers 
And a whole lot of love, especially coming from you! 
15% off + shoutout + garbage pickup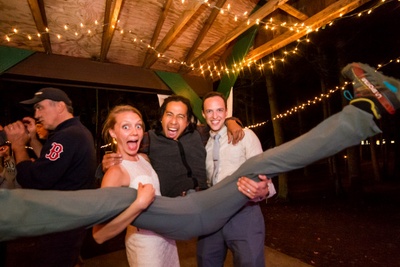 15% off prints
Garbage pickup in your name, wherever I go, every month 
Shoutout on future posts & social media (unless you don't want to, all good! please let me know) 
20% off + credits + non-profit license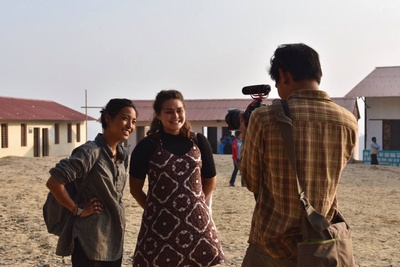 20% off prints 
Credits in future videos & projects 
Ability to use and publish my photographs (think stock images) - for non-profits, social enterprises, blogs, grassroots initiatives only - please direct message me and I'll set you up! :)
About
Twitter-length summary :
Storytelling is a worldwide tradition that holds the ability to inform and transform. As a visual storyteller, I capture beauty and create content from where I travel, live, and serve. This platform (and you) allow me to sustain this work, my livelihood, and further my reach with fellow purpose and impact-driven individuals and projects for collaborative social and environmental good. Please consider pitching in and share this journey together. 
Wait, who are you?
I am a Hong Kong-born, California-raised, earth and climate science-educated, permaculture-minded, dumpster-diving, food-saving-
opportunivore
, and camera-equipped traveling documenter and storyteller who frolics in the mountains, cycles everywhere with a burning passion to co-create a more beautiful world we know is possible.  
Sitting on the earth, watching young coffee trees being planted, and capturing the magic of cross-cultural collaboration and knowledge sharing with the 
Conscious Impact
 team. My happy place. Big thanks to Rebeca Segal for this!
Life in the last decade has taught me the power of stories, the goodness in people, the resilience of communities, and the wisdom of the earth. I believe that we humans have much more in common than we've been led to realize, and that food and stories bring people together, and that everyone is a student and can be a teacher. However, we live in a bizarrely inspirational yet despairing time in human and earth history. It's perhaps easier than ever to spiral downwards with the myriad of attention-grabbing and tragic headlines in the mainstream channels, and forget the prevailing forces of good, resilience, and beauty that surround us even more often. Photography to me has evolved to not simply be about immortalizing moments in time, but a medium and channel through which beauty and humanizing, vital stories can be told and reshared. 
Gratefulness by everyone as we wrapped up an afternoon of interviews and tour of Buddha Tamang's (right) home and farm in rural Nepal. Cross-culture sharing and moments like this provide me optimism for humanity's future, and we have the ability to steer that future.
About 50 volunteers of all backgrounds from over the world gathering at the Conscious Impact camp to share, to learn, and to serve one another and the greater community.
Travel, service, and photography have been pivotal in the discovery of my purpose, and that purpose at this moment is to not only engage and take active part in seed-planting, earth-healing, and mind-expanding projects and initiatives, but also fill the role of storytelling alongside countless others who have been upholding this craft for generations upon generations. I will continue to capture, write up, and create content on stories passed onto me or of personal experiences gathered from wherever life brings me (back) to next. 
As my good friend Alyson says it so well, 
"To work towards something you believe in requires profound commitment, and commitment is not easy - but goddamn if it's not the most fulfilling thing I have allowed myself to experience thus far."
Here's my dilemma: I am wealthy in connections, friendships, have an abundance in joy, sustenance, and opportunities. All the content I've created and posted have been free, but the creation process of this content isn't free. The gear, the travel, planning, accommodation, food, phone plans, work spaces/internet, writing, editing, hiring talents and services cost money, time, and more. With the financial bottleneck removed, I would make less compromises, and focus more on content creation and collaborations with those who share this vision.
So joyed to see the Beacon Food Forest community's work (with a couple of my photographs) be showcased at the MOHAI Museum in Seattle.
As the co-founder of the
Enspiral
network, Joshua Vial, says,
"... the hope that you can do the work you love, with people you love, on the biggest issues of our time, and get paid well for it."
In an increasingly monetized world that marginalizes many, including independent artists like myself, I feel determined to be innovative in creating a residual income. That's where Patreon comes in. Instead of a one-time contribution on traditional crowdfunding platforms like Kickstarter and Indiegogo, Patreon is set up for reoccurring monthly contributions to sustain me and my creations - a small trickle from you, and dozens, or even hundreds of supporters to allow me to keep doing what I am good at and further spread the message of positivity and tell stories that matter. It'll also keep my site and content ad-free, always and forever, phew! 
If my work and my time has added value to your life, past, recent, present, whether through photos that you've enjoyed, through words, photography advice, please consider pitching in at a tier you're capable and happy to. Please only contribute if your financial situation allows you to. 
Greg Robinson (left) and Narayan Bhattarai (center) with his daughter Anju (right) caring for young coffee trees planted 2 years prior. By 2020 these trees will provide the first coffee bean harvest for the family to be sold to a local cooperative. The financial and environmental benefits of organically-grown coffee are immense.
I am a fan of transparency. This table was created at the end of April when I wrote my
second spring newsletter
for all of my patrons. Besides living and sustenance, here's the breakdown of related monthly earnings and expenses since the launch of this page in June 2018: 
(click to enlarge)
The point I wish to make is I have been and will continue to utilize your money with integrity, and that the few dollars here and there really adds up to allow me not to sweat it with my most basic life and web services, while being able to support grassroots initiatives and forward-thinking projects - see crowdfunding section below. 
Fun fact: I subscribe to 
Jumpsuit Records on Bandcamp
, which gets me music tracks and supports independent awesome musicians, and
"...a % of the monies earned gets sent to our 501 C-3 non-profit, ActionDays.us. ... to fund things like community driven gardens, natural building education, installing water catchment systems in low income neighborhoods, rallying communities for river cleanup days & supporting homelessness advocacy groups."
This is the power of voting with your dollar. 
With one of my favorite humans in Nepal - Narayan Bhattarai, who has been a friend, a teacher, and a brother since starting the journey with Conscious Impact and his community in Takure. We shot and produced this short film about him and his life views. Thanks Ryan Serrano for this image!
What I intend to do with this support :
I want to be an impact documenter and storyteller, full time. You can help me achieve and maintain that reality - to continue witnessing and capturing natural beauty, stories of inspiration, the voices of the voiceless, of innovation, struggle, unity, collaboration, the human conditions, and share them with more of the world. 
Get my belly fed
Financially support other creators, do-gooders, and organizations - I support 17 other creators/entities on patreon every month
Offer value in return - discounts on prints, with my time & attention, exclusive content
Overhead - monthly expenses explained above
Voting with $ - ethical, responsible purchases
Simply art - because what's EARTH without ART? EH.
Standing inside one of the classrooms of the rebuilt Siddhartha Primary School in the village of Bimire, Nepal, funded entirely by volunteers and grassroots donations from all over the world. Next to me are 
Orion Haas
 (center), co-founder of 
Conscious Impact
, and 
Scott Hanson
 (right), lead engineer for this project. Hat tip to Dheeraj Mishra for snapping this photo. 
 How I will NOT spend this support :
Putting money into CAFO-produced products, sweatshop, palm oil-filled, non-organic, overly-processed, non-sustainably created or harvested foods, goods, and services (to the best of my ability) 
Unnecessary items that don't add value to my life or others' 
An extra word on rewards : 
It is my intention to formulate a fun, engaging, and hopefully mutually-benefiting exchange with you all through a long-term relationship. Rewards can change as I revise, cut, or add perks to one or more tiers. Please know that some rewards, such as FaceTime/video chatting or sending postcards are location/electricity/internet/time-dependent. Garbage pickup though can be done month after month, that's for sure! 
I am pretty new to this and without a doubt I am (we are) going to learn a lot. If you do not feel like you're getting the value you'd like and thought to receive, no hard feelings at all for dropping a tier or 2, or simply pulling out altogether. It's all good. At ANY tier - whether $2-64/month, know your contributions are hugely valued. 
Track record :
My recent and current projects and collaborations align closely with my passions and values - they spread knowledge, share stories, build connections, cultivate
social enterprises
that put purpose-people-planet equal to or before profits, challenge and break down old paradigms, build resilience, heal, unite, and empower individuals, communities, and society at large.
Besides Conscious Impact & Beacon Food Forest, here are several other recent collaborators: 
Crowdfunding :
I've leveraged crowdfunding for personal and external projects since 2013, and really value the responses and contributions that have come out of my experiences. It allows a more direct donor-to-beneficiary relationship, and with that, a deeper connection that can be established unlike traditional donation models of the past. 
Cycling amongst the giant redwoods in northern California for a bicycle-and-farm tour through which I ran my first crowdfunding campaign. We raised $520 USD for 350.org and Conservacion Patagonica thanks to dozens of supporters like yourself! 
FAQ
How have you been affording your lifestyle, gear, travels in the past and currently?
Great question. Let me start with this: I am extremely frugal, almost to a fault. I would like to acknowledge that I have lived off the generosity and kindness of many people - friends as well as strangers, past and present, and am tremendously grateful for them each and everyday. I have brought in financial assets and other forms of value in various ways. One is my ability to carry my craft and offer it as a service wherever I go - I've taken up one-time as well as contract work in many places I've lived in and traveled to. I've learned to be pretty resourceful. I frequently participate in barter, work/value-exchanges, and
real-sharing economy
"to share resources, knowledge, and decision-making responsibilities" to (greatly) reduce my need and dependency on capitalistic(-only) transactions. I occasionally dumpster dive, and often ask stores for their discounted/bruised/ugly fruits and produce and near-sell-by-date foods. That minimizes the cost for sustenance, at times quite significantly. I also hardly ever eat out, unless for special occasions or in an affordable region. I purchase primarily used goods/gear and sell what I no longer use - saving thousands of dollars over time, and also
minimizes the environmental footprint
greatly.
Fun fact: I traded camera lenses with a friend and added into the deal 2 rounds at the pub and a nose piercing (for him). Will you settle down at one point?
Ha! I get asked this often. I will, but I couldn't tell you when. What I can tell you is that, whether I do or do not, soon or in the distant future, I intend to keep doing this and keep getting better at my craft while finding more people who operate with these values as I have the health and physical and mental capabilities. I'll probably build a tiny house within an intentional community where I "settle."
I don't have much money, how can I support or become a patron?
Tell others about this/me, and only sign up what you can easily afford. Even $2 per month adds up, and is absolutely appreciated!
Can I stop donating or change donation levels in the future?
Most definitely! No hard feelings. You can log in to change or cancel your pledge whenever you like. If you cancel, you'd still have access to patron-only posts and utilize your prints discount until the end of that month. 
Where I can see your published work?
Via my website at
subtledream.com
and on social media channels:
Instagram
(@subtledream),
Facebook
, and 
Vimeo
.
Do you sell your prints?
Yep! Right off
my website
. Don't forget - you get (major) discounts by becoming a patron right here. 
Will you photo or videograph my wedding/engagement/family/baby/project?
Yes! That is one of the best ways to support me while co-creating something together.
Talk to me
and let's set the date! :)
Did you study photography/film in school?
Nope. I studied earth and environmental systems and sciences + sustainability at University of California San Diego &
Scripps Institution of Oceanography
. I absolutely enjoyed my program. It has given me the perfect "lens" in seeing and appreciating the physical world and its living beings through geologic time and our impact on the environment, while embedding that perspective and knowledge into my work and stewardship of our planet.
What drives you?
Pachamama, and her gifts to us. Wilderness. Nature. Mountains. Flowing water. Colors. Adventures. Beauty beyond the physical. Open air. Bicycles.
Music
. Friendships. Connections. Stories. Brotherhood. Sisterhood. Knowledge. Wisdom. Chocolate. Ice cream (especially coconut).
Still not tired of me? ;)
Listen to my 
PechaKucha talk
, or tune into to my 90-minute 
podcast on "Seeds: Talking Purpose"
a series created by Steven Moe, who has become one of my patrons too! 

Speaking at PechaKucha Christchurch, New Zealand about finding my purpose through travel, service, and photography. Photo snapped by Jonny Knopp
Gratitude!
Special thanks to Steve Tracy in telling me about Patreon in the summer of 2017, and to Preston Hegel, Kristine Schiman, Nils Folger, Sue & Tony Angles, Rieki Cordon, Zara Choy, Ibaia Kervella, Briody Fahey, and Zana, Tina & Quentin Wright, for helping me proofread this page, giving valuable feedback pre-launch and/or hosting me when I was working on this page. Your support and friendship are forever valued tremendously. 
$346.75 of $1,000
per month
Full-throttle on creative output. 
I wanna spend at least several months to homebase myself somewhere (much) more affordable, do the following: 

Build a photo/video studio 
Hire a fellow creative to travel, document, storyboard/edit/content create with me 
Weekly vlog?! ;)
Begin compiling and writing photo books
Proactively seek out individuals and organizations doing GOOD and co-create stories together 
$1000/month may not seem like a lot, but for me, with this level of support, we're moving towards where almost anything could be possible.

3 of 3
By becoming a patron, you'll instantly unlock access to 35 exclusive posts
By becoming a patron, you'll instantly unlock access to 35 exclusive posts
Recent posts by Jonathan H. Lee