Allan Cich
is creating Images with Sexy Stories
Select a membership level
White Level
White Level $1 - For those who just want to show a little support! Thank you for believing in me. The white level is really more a special thank you than you might think. Each dollar helps encourage me to continue providing photography artwork. You will be updated every step of the way about the progress of my shoots and upcoming projects.
Access to Patron-only news feed 
Sneak peeks to upcoming shoots
See SFW content photos before it hits social media. (images may or may not hit social media)
Future Plans
Black Level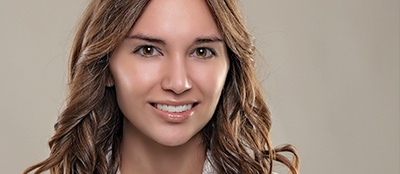 This level is more about just seeing sexy, beautiful women. These are normally the warm up sets before moving on to the crazier sets.
1. Access to NSFW Patreon-only content which includes up to topless shots
2. See "Behind the Scenes Photos" if available
3. All prior level rewards
Burgundy Level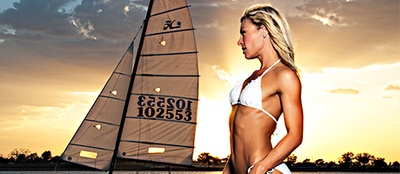 This level tier is more about my artwork. It is more of the twisted, out-of-the-box imagery that I love to create. Most of the images in this tier will never go on social media or be available publicly unless they are accepted in art galleries or in a printed format.  This is the work I'm usually known for.   
1. Access up to Full Nude content
2. Check out before and after shots
3. Time-Lapse photo retouching videos
4. Behind-the-scenes video footage
5. 1 x (4"x6") Subtle Shades Collectors Print
6. Receive 1 x (12" x 18") printed, 2-sided poster
7.  Includes a short erotic story to accompany the images 
8. All prior level rewards
About
Art in its various forms, whether sculpting, sketching, painting or photography is about self-expression. It gives the viewer a glimpse of the current stage of life the artist is in. As I travel through my different stages, currently it is outside the box imagery. This normally includes beautiful bodies, mostly female, with the occasional dash of males when they are available.
With all the diversity art has to offer. It is not for everyone. I believe that art should be shared to only those interested. The female form is beautiful! Throw in out of the box concepts, props and different lighting techniques then you have a compelling shot that tells a story. There is no right or wrong way to interpret an image. It is personal; it is unique.
If you believe that the female body is beautiful, if you like to look at images that are sexy and try to interpret the emotion captured, then I believe you will like my photography style.
My name is Tyme Cich, owner of Subtle Shades Photography. Although I work full time as a small business consultant. I spend most of my free time doing photography. Photography like any art is about capturing themes and subjects that interest me.
As with any artist, I initially started shooting the very things everyone else did. Well it got boring. So I started focusing on content that peaked my interest. At the time I was living in Europe, Italy and Germany, so the subjects I photographed were sexy and glamorous, being it is a more accepting community. Now that I have moved back to Oklahoma, some of the artwork I produce is sometimes frowned upon. This means a large number of my artwork never sees the light of day. What is art if I cannot share it.
I built this Patreon page to have the opportunity to share my work with those that are interested in my particular style.
What do I shoot?
Mainly fine art nude work. Don't get me wrong, I keep everything tasteful, fun and artistic. I accompany most of my images with erotic stories to help give my images depth. *Please note the stories attached to the images do not represent the actions of the models.
I'm also frequently putting together themed projects to fine tune my skills as a photographer and experiment with different lighting setups. Some of my past projects include covering people up in liquid latex, placing seafood, Octopus/Lobsters on the bodies of beautiful women and have even tried making a zombie sex toy catalog. Like I said, not readily accepted.
Where will the contributions go?
Most of these projects come at a cost. Constantly upgrading camera gear and equipment, props, lighting and hiring models quickly drains the budget. With the help of Patrons, like you, I'm able to acquire the necessary things to continue these projects.
Rewards
Depending on your level of support, the rewards range from digital to physical.
Physical rewards:
Printed erotic story with accompanying images (6-12 pages)
4" x 6" Subtle Shades Collectors Print
4" x 6" Glossy Photo Prints
Digital rewards:
Full access to lingerie and cheekier photo sets
Access to previous photo set archives
Time lapse Photo Retouching videos
Behind-the-scenes footage
Archived Projects:
Some projects have been completed in the past, where very little of my work was shared due to the content. Most are just images and do not have actual stories or behind the scenes content. Depending on available time, archived projects may be purchased through Paypal and a link will be emailed.
*Note: Once the link has been sent out, payments for archived projects are non-refundable.
Let me know if you are interested.
Frequently Asked Questions:
To keep content as exclusive as possible, I will not upload NSFW content directly to Patreon. Every set will be sent to each patron in the form of a password protected link, which is time sensitive (30 days). Please do not share exclusive content.
"They say if you learn from your mistakes, you become wise. Learn from other's mistakes makes you enlightened." - If you are caught you will be banned from accessing future content
How does the Patreon reward system work?
You're charged on the 1st of every month. If you weren't signed up before the 1st of that month, you were not charged and will not receive the rewards from that month! (IE: If you signed up for a $25 tier on January 5th, you will not be charged until February 1st, making you not eligible for the January rewards.) I understand every month may not be the same as the last, and not everyone can be consistently subscribed, therefore missing sets that they may have wanted. Images of past shoots can be purchased on my website.
Refund Policy
I can definitely understand that your personal situation may change, and you are no longer able to continue your support.
If content has not been shared, then you will get a complete refund from the current month. But if you have received/seen digital content then I'm not able to issue you a refund. It wouldn't be fair, but I can ensure you are not charged the following month.
When I reach $500 per month, I'll increase the types of physical rewards available.
1 of 1
By becoming a patron, you'll instantly unlock access to 552 exclusive posts
By becoming a patron, you'll instantly unlock access to 552 exclusive posts
Recent posts by Allan Cich