Sugoi Studio
is creating Visual Novel Games & NSFW Art
Select a membership level
Childhood Friend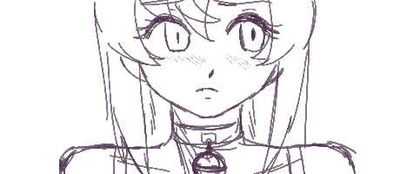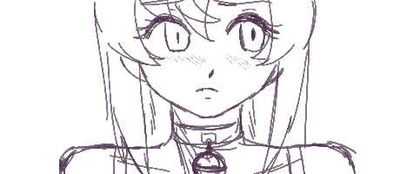 "
It means nothing!
"
♥ Drawings and sketches
♥ Development screenshots
♥ Access to voting 
Boyfriend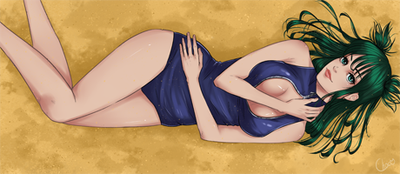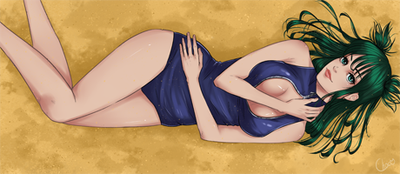 "
Baka! Don't look there - I'm embarrassed!
"
All awards of the Childhood Friend + 
♥ Full ecchi arts
♥ Access to alpha versions
♥ Early access to uncen versions of games
Lover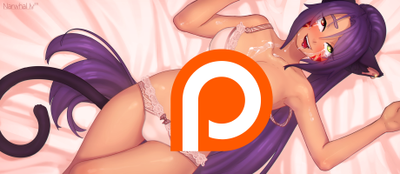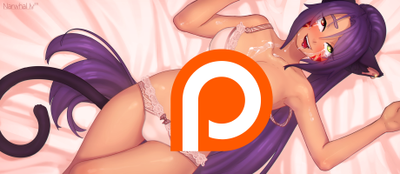 "
Be gentle with my trust...
"
All awards of the Boyfriend +
♥ Extremely pervy arts
♥ Exclusive access to HD builds
♥ Uncensored game graphics
♥ Extra
About Sugoi Studio
Who are you?
Sugoi! Well, we are very strange guys... We make funny anime games with allusions and fan service. Our main goal is to get your spirits and, perhaps, something else up... Oh, no! We do not crank out hentai; we just tell different stories.
Why are you doing this?
We love anime. We love expressing ourselves. We love messing with people. Sometimes, we love you, players...
If you love it so much, what are you doing on Patreon?
Now, we mostly create novels for mobile devices. This imposes limitations on funding and age restrictions. Sometimes you just want to blow off the steam, i.e. draw a heroine with HUGE... eyes and share it with those who'd appreciate it.
What do I get if I agree to help you?
Thank you for wanting to become our patron. For us, as creators, it's good to know that our work is needed.
You will become part of our team: you'll get access to voting and first builds; will be able to advise, share ideas, and, of course, you'll see art... lots of uncen art by our artists.
Our Patreon has upfront payment enabled, which means that as soon as you become our patron, you'll get access to all content made available earlier! (Of your tier, of course)
Let's take a closer look at reward tiers. We hope, you'll find the one which will satisfy your desires.
PLEASE NOTE THAT EACH REWARD TIER HAS 16+ CONTENT
Childhood friend
You will get access to CG, characters, and exclusive arts sketches in the drawing process. By the way, we read your comments and will be glad to see your ideas in the process.
Besides, from time to time we'll be publishing screenshots of developer's versions. Often with some funny aspects. Be careful – they can contain CYRILLICS!
And, of course, you'll get a chance to take part in our community voting, for example, to choose the name of a new character or further development area. Patrons, your opinion is important for us…
Boyfriend
First of all, you'll get access to all rewards of the Childhood friend tier. You will be able to see full ecchi arts prepared exclusively for Patreon.
Besides, for your contribution you'll be rewarded with access to alpha versions of our games. Now you can do that via Google Play – you need to have a Google Play account and send us your account (email address).
If alpha versions are still not enough, you can also get early access to uncen builds of our games!
Lover
Certainly, you get access to all aforementioned rewards.
And especially for this tier patrons we prepare rewards that cannot be called ecchi anymore – they have tentacles, strange liquids and ahegao…
Besides, this can happen not only with art for Patreon but with ordinary game CG. Can you imagine that?!
Speaking of CG – all uncen game arts of this tier are available as soon as they are finished.
Especially for you we'll be publishing our games builds without texture compression. But you should know that it will significantly increase system requirements of your devices.
Besides, we have some ideas that cannot be referred to other reward tiers…
Projects in progress:
Fake Novel: Your Own Tsundere
Are you dreaming about having a girlfriend? You want to touch a delicate female hand and go on a date? Well... Here she is - your own pocket-sized girl! Only her name is Tsundere, and her personality befits her name - it's insufferable. You will find lots of games and dates inserted in the plot, nice character customization and a few animations.
P.S. Honestly, many call it a Henpecked Man with No Cajones Simulator, but my girlfriend says everything is OK.
P.P.S. Who am I kidding, my imaginary girlfriend. Why else would I make such a game?
Fake Novel: Dungeons and Heroines
An ordinary guy suddenly finds himself in the tavern of a mysterious dungeon... Intrigues, love stories and battles with minions of the mystic Lord are waiting for him! And for you we've prepared arts of sexy heroines and battle-scarred monster girls...
Completed projects:
Fake Novel: Girl Simulator

Our first game... Unfortunately, some people didn't understand our sense of humor and harshly criticized the game. But we know that it caught fancy of many people!
Fake Novel: Infernal Dorm
Have you watched Twilight? What does this film teach young girls?! If you're in a dark forest and a guy is running towards you licking his chops, RUN! This is what we tried to show in our game.
[Yes, we are ancient and Twilight is now out of fashion, but you get it, right?]
Fake Novel: Lady Assassin
We wanted to plunge into the world of Chibi and the Middle Ages. You decide whether we succeeded or not.
We appreciate your support. Thanks to you, we will be able to expand our horizons and raise the quality bar! It's a shame to cut out features or give up graphics simply because otherwise you'll go into the red...
XOXO,
Sugoi Studio
Sugoi! This level of support will allow us to develop more features and apps and to order more bonus drawings for you - our patrons...
1 of 1
By becoming a patron, you'll instantly unlock access to 145 exclusive posts
By becoming a patron, you'll instantly unlock access to 145 exclusive posts
Recent posts by Sugoi Studio
How it works
Get started in 2 minutes