Hi there! ( ´ ▽ ` )ノ Thanks for checking out my Patreon page! I'm Yuki. I have always loved creating stories, and now I am blessed to be able to share my original manga series,
Missing Haruka
, with you!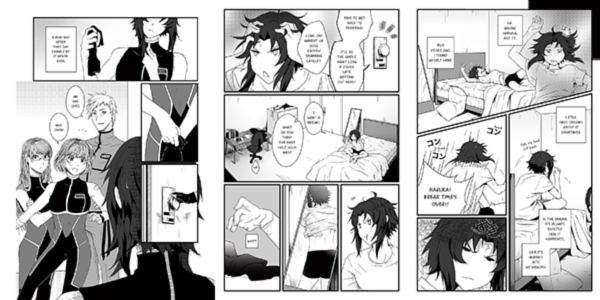 I created a Patreon in order to have a close community where we can support each other and I can interact with you in a more personal way. Your support gives me more time to create the things I enjoy, while Patreon makes it easier for me to give back to you!
Here's what we can do together!
Professional Translation
- While I can speak Japanese, I am not fluent enough to translate at this level. But together, we can hire a professional translator to translate Missing Haruka into Japanese, which means the entire series can
become a tool for language learning
...hopefully in other languages as well!
Trips to Japan
- Japan is a popular setting for many manga stories, but not every manga artist can go to Japan. And despite hours searching on Google, it can be hard to find the perfect reference images for backgrounds (
trust me, I know!
). LET'S CHANGE THAT. With your help, I'll go to Japan and take TONS of photos specifically with my fellow manga-ka in mind.
You guys will be able to request specific locations, angles, and more
, and I'll try my best to meet as many requests as I can!
Giving Back
- Whether it's through
resources
,
tutorials
, or inspiration,
I want to help you grow your skills AND your business.
I have spent the past two years learning so much about art techniques, business, and marketing that I'm about ready to unleash it all! Are you ready to learn??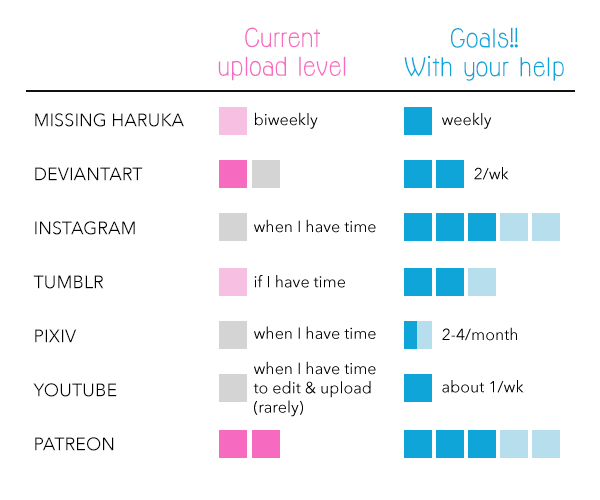 In addition, your support also helps me spend more time actually drawing and posting instead of boring admin stuff that sucks my time away ;w;
Some perks for you ♡
For as little as $1 per month, you can get a number of perks, from early access to free prints. If you can't support me financially, don't worry about it! Your views, likes, comments, and shares already mean a lot to me. If you hit that "Follow" button, you'll get easy access to my
free public feed
, where I share WIPs, extras I don't post on Tapas, and more.
Pledges are processed at the first of every month. Go
here
to learn more.
Thank you for your support ♡