SunLight Yoga
is creating Yoga, Chair Yoga and stress management classes
Select a membership level
Getting started: Yoga for Wellbeing
This is only $4.50 a week! Invest in your wellness. You are worth it!
Access to over 18 prerecorded sessions of 15-20 min Yoga, Meditation and Chair Yoga classes and videos with new classes and tutorials added, including live sessions (yoga and meditation)
Filmed in beautiful nature settings (Bryce, Utah, Sedona, AZ and Joshua Tree, CA)
Short practices for those that are busy or wanting yoga breaks
Ongoing support for questions, via email from the instructor
Video tutorials & lessons
Yoga for everyone! Access to all classes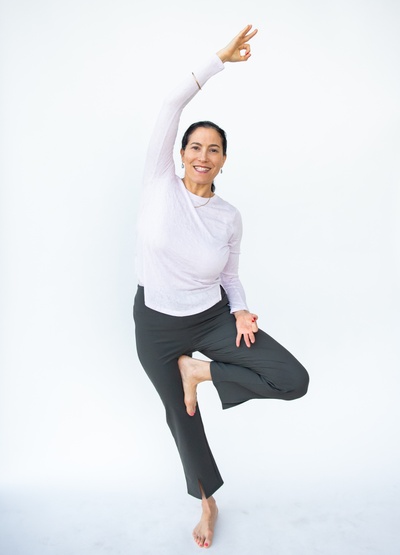 Enjoy 30-60 min full Yoga, Gentle Yoga, Chair Yoga, Office Yoga, & Meditation classes
This is only $9 a week! Invest in your wellness. You are worth it!
The classes have a variety of yoga asanas (poses), including joint warm-ups, poses on the floor, sun salutes, backbends, standing poses and balance postures. 
Classes include centering, yoga breathing for calming the mind, guided yogic relaxation for restoration and meditation for bringing clarity and the ability to focus. 
Yoga practices can improve radiant health and being peace of mind.
Includes access to 15-20 min videos on yoga, Chair Yoga & meditation (many filmed in beautiful nature settings like Bahamas, Utah & Sedona)
New content posted as well as ongoing access to all past videos
Ongoing instructor support via email as questions arise
Video tutorials & lessons
Private sessions & access to all classes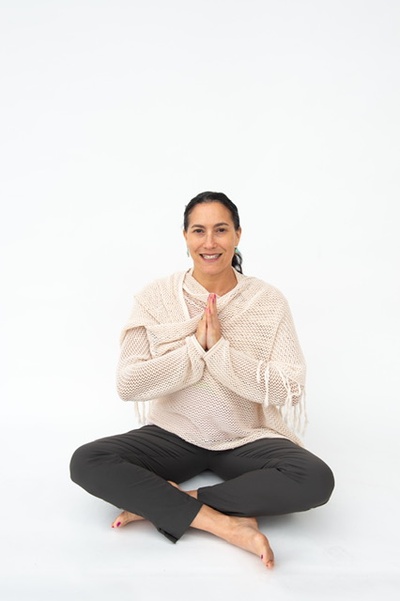 Enjoy a private online Chair Yoga or yoga session each 2 months, by appointment at your convenience
Print or ebook edition of the black & white SunLight Chair Yoga or Yoga for everyone book (shipping for print books in USA only, and ebooks on ibooks itunes)
Includes full access to all 50-60 min classes + all 15-20 min yoga videos on yoga, Chair Yoga & meditation & related content
New content posted as well as ongoing access to all past videos
Ongoing instructor support via email as questions arise
Yoga and meditation are so powerful and healing, so enjoy a variety of classes, for mixed levels, including yoga, gentle yoga, chair yoga and guided relaxations and meditation.
Yoga is for everyone!
Namaste,
Stacie
Video tutorials & lessons
About
Hello-
This page is for you to enjoy yoga and meditation at home, for optimal health and wellbeing.
I was raised vegetarian and taken to yoga ashrams since birth. I have been teaching yoga since 1995, when I took my first yoga teacher training during college. I have brought new yoga classes since then to hospitals, companies, libraries and much more since then.
I teach yoga and chair yoga for companies in San Francisco/Bay Area, for individuals and teach Chair Yoga teacher trainings, so more people can bring yoga to senior homes and hospitals and make yoga accessible to everyone. In 2019-2020 I taught yoga for a NFL team front office staff, weekly for a pharmaceutical company (currently teaching for them) and many companies.
I am so happy to share my classes with you now, online, from the comfort of your own home.
As my books and online classes show, you can learn simple yoga postures, breathing and meditation techniques to feel more strength, flexibility, energy, balance and inner peace. Chair Yoga, as my SunLight Chair Yoga book shows, allows everyone to practice, at home or work, if injured, ill, in a wheelchair or pre/post surgery. Yoga is for everyone!
Enjoy this online yoga school.
Namaste,
Stacie
www.sunlightyoga.com
About your instructor:

I was certified to teach yoga in 1995 and took many yoga trainings since, including Sivananda Yoga, Kundalini Yoga, Integral Gentle Yoga and others. My teaching and writing about Chair Yoga has been featured on the CA Report/KQED radio, CBS Miami Ch. 4 News Healthwatch, Yogiviews Cable TV, Marin TV, Marin Magazine, San Francisco and LA Yoga Magazines.
"Stacie Dooreck is a yoga Instructor that is breathing new life into South Florida seniors." CBS Miami News
www.sunlightyoga.com


REVIEWS
"Stacie's work of the heart is helping others to feel sunshine amid the challenges of human life at every stage of being. The world needs more sunshine yoga teachers like Stacie.
"
-San Francisco Yoga Magazine

I took a corporate yoga class with Stacie many years ago and was delighted to recently find her online! Then and now, Stacie is first and foremost a wonderful teacher - she develops sequences that are accessible to everyone across all levels, and explains how to get into the poses in a way that's so easy to understand. She is responsive to her students' needs (gentle for those with limited mobility / recovering from injury or gently pushing you to push yourself!) and wants everyone to benefit from yoga! Her classes are also very practical - I am finding a number of her chair yoga recommendations to be super easy to integrate into my daily routine - just 10-minutes each day has made such a difference in how I feel afterwards! Thank you, Stacie, I can't wait to check out your other classes!" Lillian
"Sunlight Chair Yoga shines new, beautiful, creative energy on a subject whose time has finally come...Chair Yoga! Artfully modified yoga moves in a chair. Stretches, breathing and relaxation for men and women of all ages. Lovely color photos, clear directions sharing the benefits of Yoga for
every - BODY
. Thank you Stacie Dooreck!" -
Lilias Folan
, Swami Kavitananda;
PBS Lilias! Yoga and You
Author
Lilias! Yoga -
"Good stuff! We use her tips here in the office."
-Marin Magazine
editor Mimi Towle
When I reach 108 patrons I'll create even more videos and live  classes, so that everyone can benefit from yoga at work or home. I have a goal so that I can donate my SunLight Chair Yoga books to every assisted living/ senior home and library in the USA. With your support this is possible!
1 of 1
By becoming a patron, you'll instantly unlock access to 29 exclusive posts
By becoming a patron, you'll instantly unlock access to 29 exclusive posts
Recent posts by SunLight Yoga