Sunny Crittenden
is creating Live Journaling, Printables, Digital & Mixed Media Art!
About Sunny Crittenden
News/Current Stuff:
*~*~*~*~*~*~*~*~*~*~*~*~*~*~*
Greetings, Earthlings!
I'm Sunny. I'm a Canadian artist, writer, and muse with bipolar disorder I, generalized anxiety disorder and I'm recovering from 15 years of agoraphobia. In 2011 I almost died from pancreatitis, which instead left me with a shitty pancreas that causes digestive issues and chronic pancreatitis, best addressed by hydromorph & medical marijuana. Having chronic pancreatitis means that sometimes food or medication or alcohol will trigger the worst pain a human being is capable of being in. Sometimes I don't even know the reason, my pancreas - located in your solar plexus area - just freaks out for no reason and gives me varying degrees of pain and bullshit. That is me as a physical human being. I'm happily married to the brilliant Blake and I'm the mother to serendipitous Madison, who can legally drink now, and whiz kid Wes, who is a high school honour roll nerd.

Anyway...
Back in the early days of the internet, I was what they called, at the time, an "internet celebrity". I started my web presence on
Angelfire
, a free website hosting/building site a lot like Squarespace or Wix, around 1999, when my daughter was a year old. I was a single mom, in college, a merch girl for a pop metal band called
Scratching Post
, and a popular camgirl when there were only a few hundred of us on the whole internet.
This was me: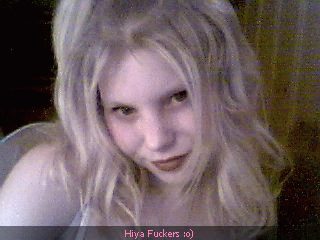 I also had a Live Journal - remember Live Journal? *drops nostalgia bomb* - where I publicly wrote about my life, past and present. At the height of things, my LJ was getting 30k unique visits per day, which was a lot considering the internet was much smaller and social media didn't exist yet. Live Journal WAS the first social media.
There was a gossip site dedicated to camgirl gossip, called InternetGossip.net, where the owner and staff would dish on us like we were celebrities and it was generally pretty mean, but since it was also funny and sort of asinine, it was easier to brush off than the viciousness you sometimes see on social media today.
That doesn't mean I haven't had my fair share of internet grief, however, I mean, I dealt with a lot of trolls back in the day calling me a dumb whore and a bad mother for being a camgirl etc, but at one point, there was a site dedicated to hating on bloggers, especially "mommy bloggers", and I got lumped in with them via a long forum thread by a guy I had banned from my community for being an obsessive creep with weird world views and ideas of friendship. He used sock puppet accounts to make it seem like more people hated me than there actually were, and he quoted and linked to Live Journal posts out of context for "proof" of his awful opinions and judgments of me and my family. With all of his "evidence" he attracted other trolls and convinced this site's community to do their best to tear me down in this thread. Some people came to my defence and said like, "lay off, she primarily writes about her mental illness, this could put her over the edge" and unfortunately, when I found it in 2015, it caused my mental illness to exceed the limitations of my medications and I tried to kill myself, landing myself in the psych ward of our local hospital for the 2nd time since we moved here in 2005.
I don't google myself anymore. I obviously can't handle it.
That's when I made my whole Live Journal "friends only" and started my Patreon. I figure, if you're gonna give me $1/month or whatever you feel real life live journal posts are worth to you, you're probably not here to judge and shame me and say mean things about me on the internet, so I feel okay with you seeing my posts. I'm not sharing most of this stuff with anyone else or posting it on Facebook or whatever.
I can't trust the internet anymore.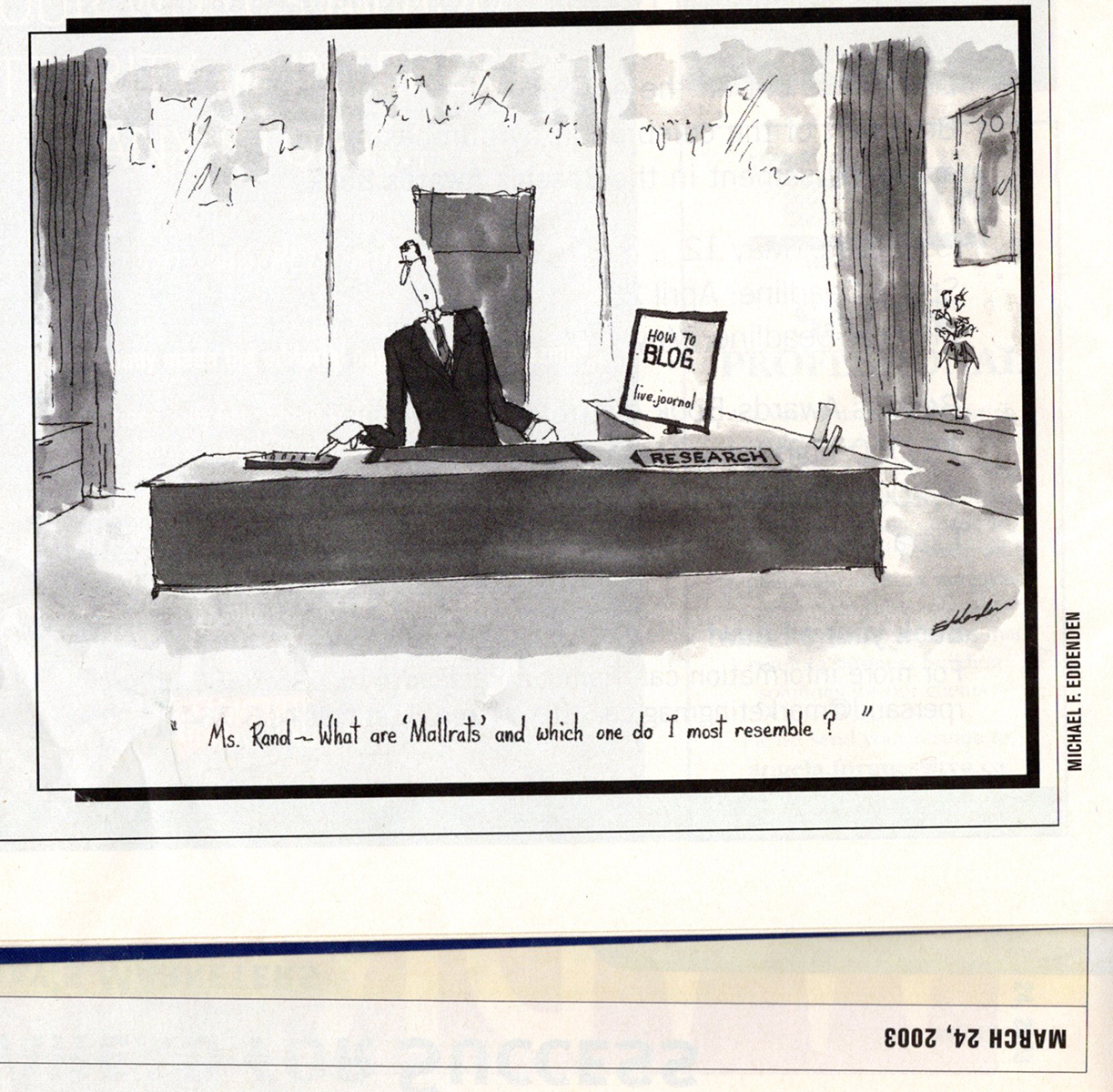 In 2003,
I wrote an article for Digital Marketing Magazine, a small publication based in Toronto, where I basically invented data mining before Facebook even started
. Now, that same technology works against me via social media algorithms. The algorithms of Facebook, Instagram & TikTok are using our information and social media habits to try and get us to buy stuff. They are trying to manipulate our behaviour, which was basically my whole point in 2003, to say that it was possible. Now it's here and due to my mental illnesses, I'm very prone to the emotional manipulation tactics these algorithms use. I get anxiety when I post on social media because immediately afterward, I feel like no one cares about me or that everyone's judging and hating on me and wanting me to fail. I feel very ignored a lot of the time. When literally all of your friends are essentially internet friends and they don't interact with your content, it's hard to know what to think. The reason they don't interact with my content is because of these motherfucking algorithms. Due to this, I've stopped going to Facebook and updating Instagram, except on the rare occasion, and I mostly stick to
my own website
, Patreon, Twitter, and Discord.
So what do you get for becoming a patron?
Pay any amount above $1/month and get:
Real life, live journal posts written by me, straight to your inbox, at least twice a month.
You get to see every piece of art I make + works in progress.
Access to an archive of about 60 PDF colouring pages to print & colour at your leisure.
Access to "patrons only" Discord channels where I talk about real shit, in real time, with my inner circle. (Or we riff on bad TV shows...)
I will add you to my "friends only" Snapchat for quick slices of real life via pictures and videos not fit for public consumption. This may or may not include nudes, but nothing I would consider porn.
I'm not trying to make a million dollars on Patreon, I'm just trying to make enough to be able to afford my Adobe Creative Cloud subscription and a video game or candy every now and then. Maybe some pencils, erasers and pencils. Maybe some paint & canvasses. More importantly, I just want a safe space to write and be myself, without having to deal with haters and trolls and algorithms.
Wanna be in my gang?


When our little community reaches 30 patrons, I will write about something I LOVE once a month!

1 of 2
By becoming a patron, you'll instantly unlock access to 314 exclusive posts
By becoming a patron, you'll instantly unlock access to 314 exclusive posts
Recent posts by Sunny Crittenden
How it works
Get started in 2 minutes