Hey guys! I'm Emily Brackhan and I make a webcomic called Blitz Phoenix. Chances are that if you're here, you already know what I do, but in case you don't, here's Blitz Phoenix in a nutshell: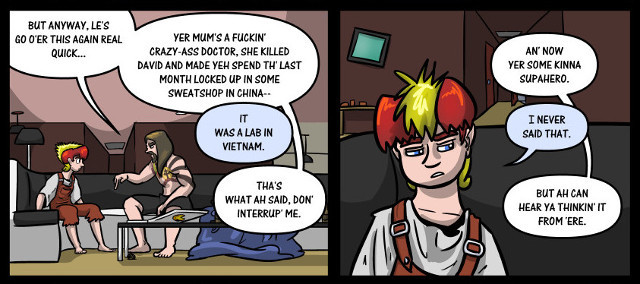 If you're a fan, you can subscribe to my Patreon to help me out. Money helps for stuff like paying for web hosting and buying ads so I can try fishing for new eyes to read my story.
Subscribe for as little as $1 a month and you can be two updates ahead of
blitzphoenix.com
. If that doesn't grab you but you still want to help out: there's also a
webstore
that has t-shirts and stuff, or you can help for free by telling your friends to read the comic, or by linking to the website.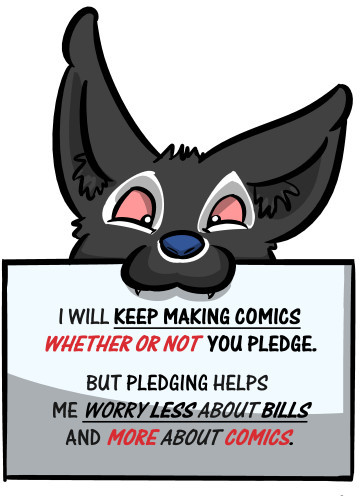 Thanks for reading my comic.