SuperMega
is creating comedy videos, podcasts, and more!
Select a membership level
Five Big Ones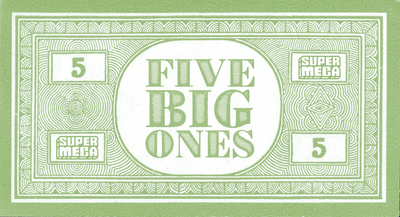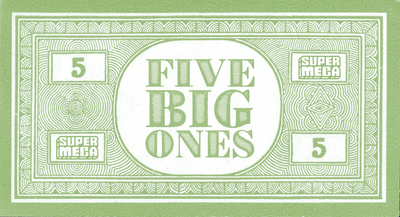 You'll get access to frequent Patreon exclusive content!
Videos. Pics. Behind-The-Scenes. Scrapped stuff. Extended podcast bits. Early access. Live show recordings... and more.
Sneak peeks at our videos. Tag along on our process leading up to the launch of sketches, music videos, live action, let's plays, and more.
We'll share music and video playlists, let you guys vote on ideas, and ask you guys for help in certain videos!
Other stuff too. We'll just post it all here.
About SuperMega
Matt Watson is tall, handsome, and malnourished. His favorite thing to do is kick it with his buddies and jam out to some Kid Rock. He once met George W. Bush and enjoys a cold beer with the boys. He likes music, making stuff, and entertaining his wife's boyfriend.
Ryan Magee is a 6 foot 8 inch stallion with over 300 pounds of muscle. He once pleasured a woman for the entire duration of the animated movie Igor starring critically acclaimed voice actor, John Cusack. He's into movies and slapping around his big goofy dog.
SuperMega is a variety YouTube channel, delivering weekly let's plays, podcasts, and live action videos.
Whether we're in Japan, Area 51, or our apartment, we create a plethora of live action videos. Watch us review a porno, cook something disgusting with a celebrity guest, travel the world, and much much more. There's always something weird and always something new on the way.
From weird stories to our poor opinions on things, SuperMegaCast is loaded with variety. It's the documented chronicles of 2 friends sitting on a couch and going to the farthest reaches of their minds. This weekly podcast will make you laugh, cry, and maybe some other stuff.
The boys would like to label themselves as anything but "Let's Players", but let's face it: they're not that talented elsewhere. Whether its a one-off with some friends, a game from North Korea, a nostalgic classic, or dropping in on their Animal Crossing town, the boys are True Gamers.
By becoming a patron, you're helping us to create and that means the world to us. We'd be nothing without you guys, and the love and support you guys pour out keeps us going. You're helping us to pay the bills and continue to get better at what we do by perfecting our craft and affording new equipment. Even if you aren't a patron, from the bottom of our hearts we say thank you!
Thanks man!
Matt and Ryan get to use Patreon money to get a $20 gift card of their choice! Applebee's? Facebook Game Credits? The possibilities are endless.
8 of 8
Become a patron to
Unlock 117 exclusive posts
Connect via private message
Recent posts by SuperMega
How it works
Get started in 2 minutes