Eugene Tay
is creating Confessional videos and stories on supernatural encounters.
About Eugene Tay
I spent two years battling the supernatural and almost lost my life in the process. During that time, I was dragged into a world people don't talk about. These are the stuff you don't find detailed online because people with real stories don't share it with the world. We deal with it internally and try to rationalise the weird things until they fade from memory. This channel is a way for me and others like me to talk about our experiences to find closure. This is also for those looking for answers because talking about their encounters in public will just get them ridiculed.

Select a membership level
Eerie Presence
You prefer to remain in the shadows, always looking, always there, but never too close. 
~
Eerie Presence will receive a heartfelt Thank You note and my eternal gratitude. Your name will also appear in the credits of my next book.
~
Reward:     - A 'Thank You Note' by email
                     - Credit Mention in book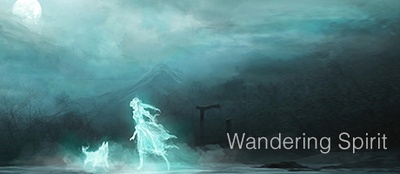 Wandering Spirit
You wandered in, liked what you see and spiritually attached yourself to my being.
~
Wandering Spirits will  get to read my private investigation notes and stories in the Patreon-Only section. See how I work behind the scenes. Some of these stories might be published in a physical book and some may never see the light of day. YOU get to see them all. 
~
Reward:     - Access Private Archives
                     - Read pre-published stories
                     - A collectable Postcard 
                     - A 'Thank You Note' by email
                     - Credit Mention in book
Restless Dead
You have been returning to this page for a while now and can't seem to move on. You want more out of me.
~
Restless Deads will enjoy all benefits Wandering Spirits get and more. Besides getting access to exclusive content, you also receive  a copy of the first print and Supernatural Confessions merchandise gift set (t-shirt, necklace, etc) when a new title is launched.
~
Reward:     - The latest book title
                         (once a year)
                     - A Collector's Gift Set
                         (once a year) 
                     - Access Private Archives
                     - Read pre-published stories 
                     - A 'Thank You Note' by email
                     - Credit Mention in book
                     - A Collectible Postcard
Proper paranormal investigation requires proper equipment. The level of production quality separates the professionals from the amateurs. Unfortunately, commercial sponsors are not fond of sponsoring such expeditions. Which is why I'm seeking your support to help me give you the best viewing experience.

With the first $3,000 raised, I would like to purchase the following camera equipment.

Nightvision Camera
Sony FDR-AX33 4k Ultra HD Handycam Camcorder

Lens
Raynox HD-6600PRO52 52mm 0.66x Wide Angle Lens

Microphone
Sony ECM-GZ1M Zoom Microphone

IR Illumination
Polaroid Studio Series IR Light Bar

Field Display Unit
Elvid - FieldVision 4KV2 7" On-Camera Monitor

Tripod + Handheld Bracket
Magnus VT-300 Video Tripod with Fluid Head
VariZoom Stealthy Camera Support

Additional Batteries and Media Card
2 x Watson NP-FV70 Lithium-Ion Battery Pack
2 x SanDisk 64GB UHS-I SDXC U3 Media Card

1 of 2
Recent posts by Eugene Tay