Supernatural Confessions
is creating spooky content about ghosts and Asian folklore.
Select a membership level
Eerie Presence
You prefer to remain in the shadows, always looking, always there, but never too close. 

Eerie Presence hangs around relatively unseen but yet their presence can be felt. For such benevolent spirits, we give you our heartfelt gratitude with a Thank You by email and your name will be listed on our website in the About Us section. 

Wandering Spirit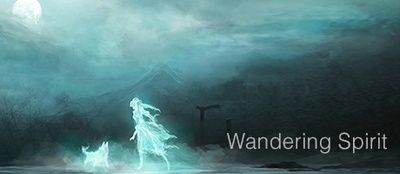 You wandered in, liked what you see and spiritually attached yourself to the hosts.

Wandering Spirit is a tier that's suitable for fans of Supernatural Confessions who want to contribute a lil' sumthin' to keep the team motivated. Your support will help put drinks on the table and for that, we want to give you a shout out on the website and live shows.

As a way to commemorate your patron-ship, each month you will a high-res digitalized illustration hand drawn by our resident artist, Syed Wilson.

High-Res Digitalized Illustration
Restless Dead
You have been returning to this page for a while now and can't seem to move on. You want more out of the living hosts.

Restless Dead will enjoy all the benefits of of the previous tiers and more. This is a tier that's suitable for fans of Supernatural Confessions who want access to additional behind-the-scenes content that are too confidential to be made public.

Be a Restless Dead Patron and get access to read my private investigation notes and stories in the Patreon-Only section. Some of these stories might be published in a physical book one day and some may never see the light of day but YOU get to see them all.

As a way to commemorate your patron-ship, each month you will also receive a collectible postcard (with date and number) and a thank you message from the founder.

Access Private Archives (notes and pre-published stories)

High-Res Digitalized Illustration
About
Our team spent many hours producing these content into videos, podcast, and articles. Each episode, each post, each hand illustrated artwork, is crafted with passion, often times juggling within that small pocket of time between our day jobs and family.
Your monetary support will go directly towards our production, publishing and design funds. A portion of the funds will be funneled towards hosting events, purchasing equipment for video streaming and paranormal investigation.
You can see our works on:
YouTube Channel
|
Podcast on Spotify
|
Live Stream on Facebook
|
Written Stories
*
A Brief History
"I spent two years battling the supernatural and almost lost my life in the process. During that time, I was dragged into a world people don't talk about. I started Supernatural Confessions as a way for survivors and believers to share their stories openly. We have since grown to become a reputable platform which talks about all things Supernatural from an Asian perspective."
- Eugene Tay
The Team
Supernatural Confessions was founded by Eugene Tay in 2012. In 2020, veteran radio DJ
Tim Oh
joined the team as a co-founder and started hosting the Podcast channel and Friday's Live Show.
Alvin de Cruz
(Smooth Operator) manages all the techy stuff behind the scenes ranging from live stream setup to expedition video production. Horror artist,
Syed Wilson
, illustrates some of the submitted confessions.
EMF- ET
(Eugene Toh) is our recurring Friday night guest as the resident cynic that offers an alternative explanation; and we are also blessed to have
fans
who stepped up to volunteer their time and efforts, and the faithful
listeners
who tune in every time we release new content, without fail.
Recent posts by Supernatural Confessions
How it works
Get started in 2 minutes