Superstring
is creating Narrative Games
Select a membership level
W E A K N U C L E A R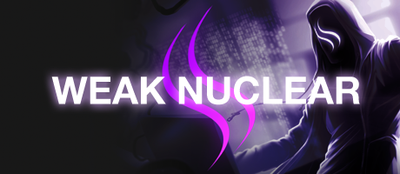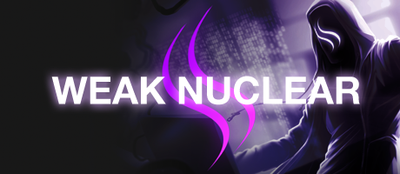 You will get:
HD & Mobile Headspun Wallpaper pack 
Patron-only posts
Eternal thanks
H E A D S P U N
You will get: 
Headspun (PC) key
Headspun OST
HD & Mobile Headspun Wallpaper pack  
Patron-only posts
Discord role and access to private indie-dev consultation channel
Website Credit
Includes Discord benefits
S T R O N G N U C L E A R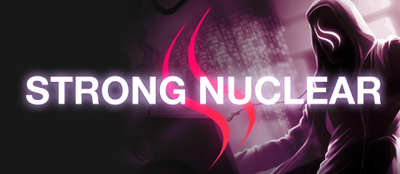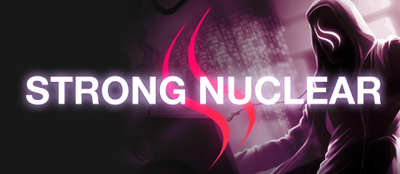 You will get: 
Monthly builds of Project Amicus (FROM AUGUST)
Headspun (PC) key
Headspun OST
HD & Mobile Headspun Wallpaper pack  
Patron-only posts
Discord role and access to private indie-dev consultation channel
Website Credit
Includes Discord benefits
About Superstring


Superstring
is a micro-studio dedicated to abusing the boundaries of game genre.
We're here to invite you into our inner circle
. 
We're in full production of our next project, an
innovative narrative game
with a unique feature at its core (first details have already been revealed to Patrons 
here!
) - and we want to
involve you in its development
with our Patreon. From our $5 tier and up, you'll get access to
early builds of the game
which you'll be able to feedback and comment on, directly affecting the ongoing development. See
Section 2
below for more on this.
As well as offering up our games and exclusive content, this Patreon is designed as a
resource
for other indie developers, with
insight
and
articles
from both the worlds of
indie development
and 
AAA publishing
(the world of my day job). 
Superstring's
debut release, FMV/Adventure hybrid
Headspun
, is out now for PlayStation 4, Xbox One, Nintendo Switch and Steam, and available as an
instant reward
as part of our $2 tier for a limited time only. 
In addition to development,
Superstring
is looking to consult with other indie-devs, and shed light on areas of indie-dev that aren't talked about so much; from pitching and promotion, to building a brand. Patreon members will get access to all this information first, as well as bespoke
consultancy/mentoring
perks. 
This Patreon has been set up with three core tenents:
1 | V A L U E  
Primarily, this Patreon is a way for
Superstring's
 community to get first access to new information, insight, behind the scenes content, and - of course -
games
. Patreon supporters will be rolled into our development philosophy and included every step along the way. Take a look at the reward tiers on the right there for more.
2 | I N V O L V E M E N T
Superstring
is one person. We often slip into the use of plural pronouns, but it's just me really. Hello I'm Jamin! We -
I
- would dearly benefit from outside perspective and input. Developing games in a bubble is not healthy, and I intend to use Patreon to share design docs, pitch decks and early builds for comments and feedback. I want Patreon members to be an extension of the
Superstring
studio, encouraged to offer feedback, and rewarded for that appropriately. 
3 | T R A N S P A R E N C Y
Let's talk about money! Money is never really on the table when it comes to discussing indie-dev and the specifics of how much it costs to run a studio. I wanted to use this Patreon to highlight my monthly costs, so you know *exactly* where any money you might pledge is going. 
So! Here's a breakdown of
Superstring's
monthly outgoings (ignoring specific project costs for the moment), so you can see what general maintenance costs to run a little studio like this. 
>> £42 / $32 | Unity Pro License
 I used Unity Personal for a few years, but a year out from shipping Superstring's first game, Headspun, I switched to the Pro version. 

>> £30 / $38 | Web Hosting
Superstring has two websites, with a third on the way. This isn't crazy money, but it all adds up. 

>> £190 / $200 | Accountancy Fees
There's no way I'm risking doing my own tax return. I definitely can't be trusted, and it needs to be done right. 

>> £25 / $32 | Adobe CC License
Yeah, I used to trial and run dodgy copies of Adobe packages just like everybody else, but I'm a proper grown up with a proper company now, and I want to do things by the book. 

>> £8 / $10 | Dropbox
Sending project files about the place is tricky with finite space. Dropbox makes it easier.

>> £50 / $63 (average) | Travel / Shows / Expos 
Getting places costs money, apparently. Trains are right bloody expensive. There's also various developer meet ups and conventions I'll be attending throughout the year. 

>> MONTHLY TOTAL | £345 / $445* 

--
If you have any questions about
Superstring
, our games, or this Patreon - gimme a shout at
[email protected]
and we can have a chinwag. I'm more than happy to have a talk about any comments, problems or suggestions you have for this membership scheme. I want it to be great. 
Many thanks, 
Jamin
DOUBLE FIGURES! With ten patrons, we'll be on our way to covering our overheads, and we'll bosh out something nice for all ten of you.
1 of 3
Become a patron to
Unlock 12 exclusive posts
Connect via private message
Recent posts by Superstring
How it works
Get started in 2 minutes