Abdul Aziz Suraqah
is creating translations and tools to help you live as eschatology unfolds.
Select a membership level
Perimeter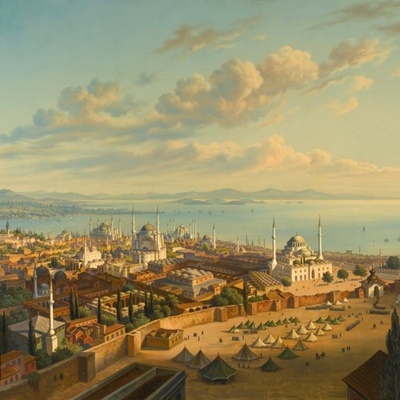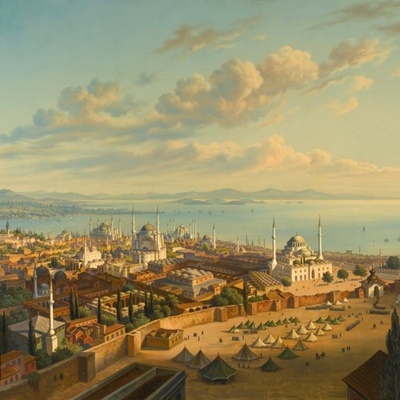 Includes:
Access to excerpts of unpublished translations (published bi-weekly).
Full transcripts of Friday sermons (Khutbas) for personal benefit or for use in preparing your own sermons. (Monthly.)
Eight hours of recordings from a 2016 series on the meanings, virtues, and rulings pertaining to 'Sending Prayers upon the Prophet Muhammad (Allah bless him and give him peace).'
Future recordings of my class teaching the English poem on theology ('aqida) Foundations of Certitude.
Ibriz Media's e-books (Foundations of Certitude, Mulla 'Ali al-Qari's al-Mawrid al-Rawi on the Prophetic Nativity, Masa'il al-Tariqa (ascribed to Imam al-'Izz b. 'Abd al-Salam al-Maqdisi), and all future e-books published.
Village
Includes:
Translated passages from the manuscript works of Shaykh Muhammad al-Qandusi that are still in manuscript form (and that will not be translated completely and published) with relevant commentary. (Published biweekly.)
Translated excerpts from the forthcoming translation of Shaykh Muhammad al-Qandusi's al-Ta'sis (Cipher of the Spirit), along with commentary. (The current translation, after typesetting, is approximately 500 pages.)
Plus everything in previous tier.
Hearth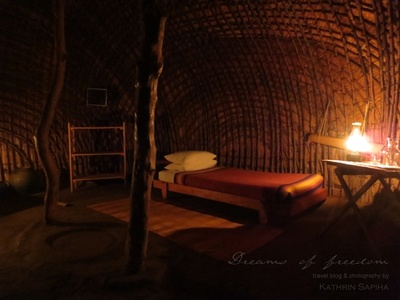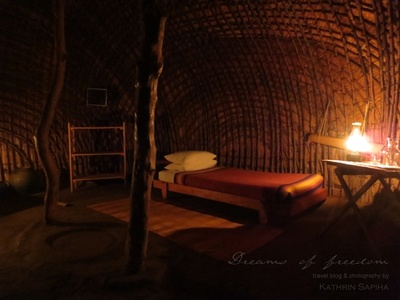 Includes:
Full recorded commentary on Imam al-Haddad's The Book of Assistance.
Commentary of Imam al-Haddad's Lives of Man (currently twenty + hours up to chapter two and to be updated after Ramadan).
Commentary on Imam al-Sanusi's Umm al-Barahin in Sunni theology based on Imam al-Dasuqi's Hashiya (marginalia) on the author's own commentary (I currently have around thirty hours of class up to the second section on the rational proofs (barahin) and we will start classes again after Ramadan).
Commentary on Imam Muhammad al-Mawlud's Mathara al-Qulub (Purification of the Heart), beginning April 24. This is largely based on Shaykh Muhammad al-Hasan b. Ahmad al-Khadim's wonderful commentary Nukhbat al-Matlub (288 pages).
Future class uploads of a commentary on my English poem in theology, Foundations of Certitude (to begin in June, Allah willing), full exegesis (tafsir commentary) of Sura Yusuf, commentary on Imam 'Ali al-Nuri al-Safaqisi's Mu'in al-Sa'ilin min Fadl Rabb al-'Alamin ('The Aid of the Supplicants from the Grace of the Lord of the Worlds'), a comprehensive work on the etiquette, rulings, and fruits of supplication (du'a) from the Tunisian polymath Imam 'Ali al-Nuri al-Safaqisi (d. 1118 AH).
Discounted prices on newly published books and second edition prints.
Plus everything in previous tiers
About Abdul Aziz Suraqah
Bismillah.

There is A LOT of teaching material, excerpts, and translation material that I have been wanting to share. I returned to the US in the summer of 2018 to serve as an Imam. That has kept me very busy and slowed down my translation output; however, there is much to share to those who appreciate these things.
I've decided to create this Patreon page to share what Allah facilitates, particularly material from Shaykh Muhammad al-Qandusi that will not be translated in full or published, as well as most of my private class recordings. I do hope you all join me there.
Thank you all for your continued support. Please have a look at the three tiers available.
BRIEF BIOGRAPHY
Abdul Aziz Suraqah is originally from Georgia. At the age of fourteen, in a small country town outside of Atlanta, he embraced Islam. Abdul Aziz is writing this, so he will stop speaking in the third person now.
After moving to Atlanta and studying Arabic locally, I was blessed in the mid-90s to travel to various countries in search of sacred knowledge. During that period, and up until now, I've had a full and adventurous life: traveling to Pakistan a couple of times (and nearly dying from cholera and dehydration), and then onward to Yemen, Mauritania, and Morocco, where I focused on the Arabic sciences (grammar, morphology, rhetoric, literature), theology, legal theory, Quranic elocution (
tajwid
) and spirituality (
tasawwuf/ihsan
).
Upon my return to the west I continued my studies privately with teachers, and have been teaching Arabic and Islamic sciences since 1998.
In 2005, while living in Finland, I began translating and editing works in the Islamic sciences, with a particular focus on theology and spirituality. In 2008 I began translating full time, since then completing over forty works (I've actually lost track, between published and unpublished titles, and various tracts and smaller projects).
In 2009, after moving to Toronto, Canada, I launched
Ibriz Media
and was blessed to translate, annotate, and publish a few dozen books. In 2016
Ibriz Academy
started, which is an online platform featuring over 150 hours reading from and teaching Shaykh Yusuf al-Nabahani's
Jawahir al-Bihar fi Fada'il al-Nabi al-Mukhtar
(Gems of the Ocean from the Virtues of the Chosen).
Since then, life happened (moving—twice—and new responsibilities and roles), and so the project took a backseat for a long time and has only recently restarted with a complete, forty plus hour, commentary on Imam al-Tirmidhi's
al-Shama'il al-Muhammadiyya
(whose full translation and commentary was recently published
here
).
Ibriz Academy is centered on reading from Arabic texts audibly and translating them on the spot with minimal commentary. It is geared toward works that are either too large, or too obscure, to warrant complete translation and publishing.
I currently live in Pittsburgh, Pennsylvania with my wife and three daughters, where I serve as Imam and director of education at MCCGP (Muslim Community Center of Greater Pittsburgh). My hobbies include reading (spirituality, metaphysics, philosophy, health, psychology, history, sociology), hunting, marksmanship, physical culture, nutrition,...and lately permaculture.
By becoming a patron, you'll instantly unlock access to 310 exclusive posts
By becoming a patron, you'll instantly unlock access to 310 exclusive posts
Recent posts by Abdul Aziz Suraqah
How it works
Get started in 2 minutes