Surreal Orange
is creating Surreal Animated Sci-Fi Art, Music and Cooking Adventure Series
Select a membership level
Get exclusive patron-only merch
The Flying Eye
Every little bit helps!
And as a thank you for helping make the show happen you get access to my behind the scenes videos (there will be a lot more of them than episodes) and you get to see the show a day before it premieres to the public!

Access to Behind the Scenes content

See the show a day before the rest
The Phoenix
Well all love stickers!
As a thank you for this tier you'll get a sticker or mini poster sent to you every three months for a year and you'll get access to exclusive bonus content I will be posting which will include isolated music from the show, isolated effects layer videos and lots of fun experimental stuff. And, of course, you also get the early release and access to the Behind The Scenes videos from the Flying Eye tier as well. 

Includes
Exclusive Sticker -

2 stickers and 2 mini prints, one every 3 months for a year.

Exclusive Mini Print -

2 stickers and 2 mini prints, one every 3 months for a year.

Exclusive Sticker -

2 stickers and 2 mini prints, one every 3 months for a year.

Exclusive Mini Print -

2 stickers and 2 mini prints, one every 3 months for a year.
The Swift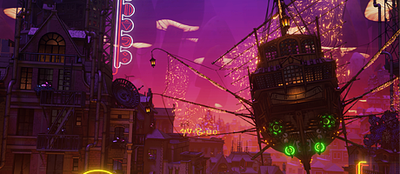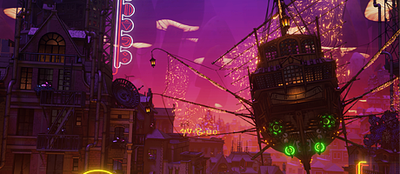 Captains need coffee!
You'll get a Surreal Orange coffee mug (one time thing) and get your questions answered first in my Behind The Scenes videos as well as your name in the show credits and everything the other tiers get!  

Priority Questions Answered in BTS videos

Your name in the show credits
The Flying Eye can join you every morning for breakfast.
About Surreal Orange
Surreal Orange is an ongoing animated adventure series made entirely (in the beginning at least - more on that later) by artist, composer, actor, writer and filmmaker J. Matthew Root. All the concepts, design, art, music, animation, story and editing as well as about half of the voices are done by him (me) with the help of some amazing people for the other voices in the show as well as guess artists and musicians in the future.
This is going to be a huge project and I will definitely be working with many talented peeps, but for now, in the beginning, its just me...
...and an idea.
You see there's a bit of a problem when you do as many things as I do. Time. For ages I never finished any of my own projects because I was working full time and the little time I had left was never close to enough. And I had so many ideas. Folders of art and music and writings all in various degrees of completion. Then a hobby turned into a job and everything shifted.
After taking the plunge and going fully freelance in the summer of '08 (awesome timing!) I had remembered a program that our parent company had been looking at years back as a possible...
I don't know what they thought they might be able to do with it. Hold meetings? Maybe? Anyway- we're talking about Second Life. If you don't know it, Second Life is a gigantic online virtual world where people hang out and be social and there's tons of awesome art going on. Its basically just like any 3D third person game except that its not actually a game. Its just a place you can go and meet people, hang out, and if you're into creating then imagine creating a virtual house and then getting to go walk around in it. Its like that. I was hooked. I built lots of stuff. The first thing I attempted was a recreation of the library keep from the Sean Connery film Name of the Rose. Second Life has grown since the early days of blocks with textures on them and clunky avatars into a place where real art and dare I say Magic can and does happen. Check it out! There's tons of awesome stuff in there! And its FREE! (*unless you want to buy anything).
I was building stuff with no intention of selling anything- but peeps kept bugging me- wanting to buy my creations. It was fun and I needed that. Slaving away all day long over code for commercial websites - I needed that creative outlet and I didn't want it to become just another job. But I discovered an idea that made it work in ways better than I had hoped. I decided to try selling my creations but under the strict rule that I never create anything that I don't want to. I never do it for money or to try and get sales. I build because I love doing it- that is a huge part of why people love the things I've built. Not because I've got skills- but because when you love what you do you always go further with it. You care more. You want it to be amazing and not just an item for sale.
I created the rule to protect my enjoyment of Second Life and it worked but it also proved to me that I didn't need to be working for other people. Creating in Second Life was the first time that I managed to survive off of my art alone. Which was good because the web design world had dried up by then anyway and I had lost interest in commercial work.
As my creations sold better my free time opened up a bit I reconnected with my music and writing and one day realized the answer. If I combined everything I was doing into the same project I would have a reason to do all of it! I wouldn't have to choose.
And so the idea that became Surreal Orange was born. All those bits of music, art and story that I had been creating for almost 20 years became the foundation.
Since then I've been busy. I did almost all the visual effects for the film Abnormal Attraction which is awesome fun and I produce virtual animated sets for Boheme Opera NJ's yearly opera productions which is always an amazing experience.
About a year before the pandemic started I decided to devote myself entirely to making this happen. I had gone into Monk mode before. I know what it means to work for weeks on end- and when you love that you do its not hard- but I would be remiss to not point out the very surreal backdrop against which this was all created. I think we've all caught a bit of the fish out of water feeling these days. Change can be scary, but change can also be awesome.
Speaking of change- I must point out how amazing it is that the technology exists that allows me to do this. Everything for Surreal Orange is done on two computers that I built myself. The programs I use are Photoshop in which I create textures or color my scanned in art, Blender, where all the lovely 3D animation stuff happens, Premiere Pro for video editing and Cakewalk by Bandlab for music creation.
The show follows the adventures of Lucy (The punk rock girl with the red Mohawk. The only character from our Earth) as she discovers the strange new reality she's in and learns how incredibly different her life could be- if she could ever get back home.
But does she want to go home? Good question! I love fish out of water stories but they always make me think- "Yeah, but what if they liked it better there?"
This show is very much about exploring possibilities and embracing life instead of pushing it away. Art and music will be a huge part of it- as well as cooking! (it wasn't just a good joke!) The world she's found herself in has had super advanced technology for so long that no one even remembers who created it or why, but it still works. It constantly rebuilds and repairs everything- including you. As long as you're there you'll never get sick, be hungry, grow old or die (unless you want to) but you can easily go insane and that's the real danger.
The other characters she meets are Seekers and Traders. They travel into the wild patches of untamed Thought in search of adventure, art, music, lore, a nice pool hall or even a great recipe. Really- you can find anything there.
Anything.
I know that makes it seem really intellectual and stuffy but don't worry- one thing it won't be is boring! It'll be fun and chill. A nice relaxing escape with treats for your eyes and ears as well as twists and turns that will give your mind something to chew on. 420 friendly and psychedelic through and through. It might be animated but its definitely not for the kids and would probably be rated a hard R if I cared about rating systems. There will be naughty words, drug use, sexual themes, occasional nudity and some disturbing imagery but will also feature very little violence. Its probably not going to be for everyone, but I'm cool with that.

At the moment I'm planning on 22-25 minute episodes coming out as fast as I can make them which will be about once a month at first and should speed up as time goes on.
The show itself will always be free for anyone to watch. Hosted on YouTube at first but not exclusively.
I'll also be documenting the whole adventure on my side as I create all this and my Patreons will gain access to all my behind the scenes content as well as getting to see the shows before they premiere publicly and getting access to lots of fun goodies. There will definitely be much more behind the scenes content than episodes. I'll be sharing the programs I work with, the artistic and musical experimentations that will go into the show and of course all the other people that will be working on the show with me: voice actors, musical and artistic special guests and the filmmakers that will help me create this world. I can't do it all by myself!
Its going to be an amazing adventure. Together with your help we can explore concepts and worlds never imagined before- and go there- meet the natives, hear their stories, drink their wine and dance their dance. Its not a show about war and people being lame to each other- I leave that up to the news these days.

You can check out Surreal Orange at surrealorange.com and you can find J. Matthew Root's art, music and more at jmatthewroot.com
Thanx so much!!! :)

$26.75 of $3,000
per month
Gotta be real. Even though this project is my life's work and I definitely will not stop working on it, below this threshold means I can't focus completely on Surreal Orange and consequently progress will be on the slow side. Once we reach this goal I'm all yours!!!

1 of 3
How it works
Get started in 2 minutes