Su Rule - Tai Chi
is creating videos for you to learn Tai Chi
Select a membership level
The Pure Patron
If you have learnt these forms or this style, or if you practice Tai Chi or Qigong and appreciate their place in your life, you may feel compelled to help me to continue creating, teaching and reaching a few more souls with these arts. I would be so grateful for your ongoing patronage...

Free Chi Generation Uniform with 12 Months patronage

10% discount on Instructional DVDs (selected forms)

10% discount on Training Uniforms
The Principled Scholar
Each of the video sets here cover a single topic teaching basic skills and concepts. They will be a great reference if you're ever in doubt about how or why you are moving... Access to all topics as they become available.
Posture
Stances
Hands and Arms
Weight Transfer
Balance
Qi (Chi) Flow
Directions
and more...
10% discount on Instructional DVDs (selected forms)

10% discount on Training Uniforms
Beginning your journey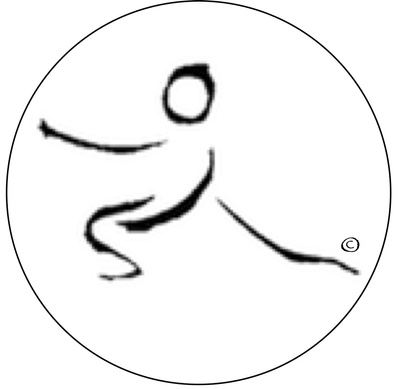 To instil the basics and ensure a solid foundation, the beginning Tai Chi and Qigong student will gain most benefit following the stages presented at this level. Practice as much as you can. Apply the lessons to everyday life: adjusting posture and mindset; relaxing muscles, joints and outlook; slow down, calm your busy-ness, focus on each movement and activity; wait and work patiently for results...
Progress in Tai Chi is not meant to be fast -  it is meant to be thorough. Take a breath and calm your speeding thoughts. The time we spend in class will become your outlet - free from value judgements, enjoying each moment, laughing as you stumble over yourself, taking on the challenge of a moving meditation and energy-building practices with joy and humour.
Stay on this tier until you've covered all the areas listed and you're confident in your knowledge and practice. But remember: I've been practising for nearly 30 years and I am still learning... 
Tuition will cover:
Warm-ups
Chi Cultivation
Meditative Walking
Short Form Qigong
Wudang Bamboo Form
Access to all class sets as they become available
10% discount on Instructional DVDs (selected forms)

10% discount on Training Uniforms
About
The gentle movement of Tai Chi is deceptive to the eye and hides the many benefits to be gained in its practice. We can only discover the secrets of this ancient, wellbeing practice by learning for ourselves. The saying is "a teacher can show you where to look, but a student must find the answers for themselves"
As a moving meditation, Tai Chi takes you away from the mundane, repetitive exercise regimes of our times. This and its partnering art of Qigong involve body, mind and soul.
Asking our mind to focus on allowing the body to move, our bodies find their natural posture in the circular movements. With mind and body in alignment, the spirit rests and our energy flows gently, restoring natural function and wellbeing to all aspects of our lives.
My journey to find the core of these arts is not complete and I doubt it ever will be, but, after years of study, training, travelling and teaching, I have found my place in these arts translating the Taoist ideas and practices into movements, forms and concepts more easily understood by a western mind.
The forms I have created and those I have learned in my travels represent 30 years of passionate dedication and I offer these to you so you, too, can experience the soulful joy, the mindful clarity, and the physical fitness that I and millions of other Tai Chi and Qigong practitioners, experience in learning these arts.
Tai Chi is a challenge to learn but, with just one class, you will recognise in yourself that which you have forgotten. Listen and follow, these health and wellbeing practices will filter through to many, if not all, aspects of your life adding a beautiful, fulfilling dimension to being alive...

Become a patron to
Unlock 29 exclusive posts
Connect via private message
Recent posts by Su Rule - Tai Chi