Susan DeFreitas
is creating Fractured Fairy Tales + Fascinating Forms
Select a membership level
Patron
One short story/essay delivered fresh to your inbox each month based on that month's fairy tale, plus that month's creative writing prompt.

Creative
One fairy tale–inspired short story/essay delivered fresh to your inbox each month, and that month's creative writing prompt.

PLUS: Recommended Reading and Submission Resources for writers.

Emerging Writer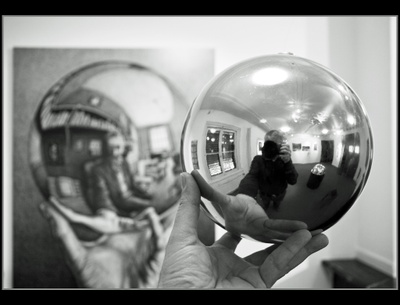 One fairy tale–inspired short story/essay delivered fresh to your inbox each month, and that month's creative writing prompt.

PLUS: Recommended Reading, Submission Resources, and feedback on your creative work (based on the prompt) each month, if desired, as well as the opportunity to have your work featured on my blog, The Big Idea.

About
Author seeks reader/writer for long-term (open!) relationship. Must enjoy:
• Fairy tales
• Myth
• Magic
• Memory
• The creative process

Over the past year, with the help of my patrons, I wrote
Dream Studies
, a collection of short stories inspired by fairy tales. Now, as I revise these stories, I'm cracking open the tales that inspired them and exploring some fascinating new forms
--and
I'm inviting you to join me, not just by reading my creative work, but by creating some of your own.
Here are the three forms we'll be working in:
• The Fibonacci Spiral
This is a "fractured" form I created that follows the Fibonacci Sequence. We start with title composed of twelve words, and a first section of the same count. From there, the word count in each section is the sum of the word counts for the last two.
Here's an example
.
• Tesselations
This is a flash fiction form I've developed that consists of three sections. Whatever words, images, and phrases arise in the course of that first section are tweaked, or tessellated, in the second, and again in the third, not unlike M.C. Escher's Metamorphosis series.
Here's an example
.
• Strange Loops
This is a flash form I created to encompass parallel realities/time travel, as well as the tricks that memory can play on us. In this form, which runs one to two pages, a present reality runs parallel to another, remembered one—the same in some ways, but different.
Here's an example
.
Join me at the $3 level and receive that month's story, a bit about the fairy tale behind it, and that month's writing prompt; join me at the $5 level and receive this plus Recommended Reading and information on markets for speculative fiction; join me at the $10 level (or above) for all of this plus feedback on your creative work that month, as well as a feature on my website (2,500+ subscribed).
Short stories from Dream Studies have been published in the following:
• High Desert Journal—"To the Fire"
• The Buckman Journal—"Ghosted"
• City of Weird—"The Mind-Body Problem"

About me:
Susan DeFreitas, named "One of 25 Oregon Authors Every Oregonian Must Read" by
The Oregonian
, is the author of the novel
Hot Season
, which won a Gold IPPY Award, and the editor of
Dispatches from Anarres
, an anthology in tribute to Ursula K. Le Guin (Forest Avenue Press, 2021). Her fiction, nonfiction, and poetry have been featured in the
Writer's Chronicle
, the
Huffington Post
, the
Utne Reader
,
Story
magazine,
Daily Science Fiction
, along with numerous other journals and anthologies. A first-generation American of Caribbean descent, she divides her time between Santa Fe, New Mexico, and Portland, Oregon.
Nominated for the
2019 Best Small Fictions anthology
2017 Gold IPPY Award Winner
Finalist, Best of the Net Award
About
HOT SEASON
:
An outlaw activist on the run. A pipeline set to destroy a river. And three young women who must decide who to love, who to trust, and what to sacrifice for the greater good.

Based in part on real events in the Northwest and the Southwest in the early nineties and mid-aughts,
Hot Season
explores what Oregon Book Award Winner Cari Luna called "the charged terrain where the youthful search for identity meets the romantic, illicit lure of direct action."
"From Franzen on down, activist lit is so hot right now. Portland's Susan DeFreitas gets it right."
—
The Portland Mercury
"A brisk read with a potent mix of wit and edge."
—
Arizona Daily Sun
"[A] really fun read with a complex political issue interwoven into its narrative of three young women, and all in the span of 200 pages—as if Donna Tartt had been edited by Gordon Lish."
—
Read It Forward
"A stunning book, choked with the beauty of the natural world and our conflicts of how to manage both it and our desires."
—Rene Denfeld, author of
The Child Finder
"
Hot Season
is fucking fantastic."
—Lidia Yuknavitch, author of
The Book of Joan
$234.01 of $500
per month
If I reach this goal, I'll offer a free editorial consult to one of my patrons each month (or the writer in their life they'd like to gift this to).

2 of 3
By becoming a patron, you'll instantly unlock access to 20 exclusive posts
By becoming a patron, you'll instantly unlock access to 20 exclusive posts
Recent posts by Susan DeFreitas
How it works
Get started in 2 minutes