Suzanne Moulton
Creating Wire Sculptures, Whimsical Animal Art & Stop-Mo Films
Select a membership level
I'm beginning to think you are really dedicated to helping me succeed! I'm honored that you love my art this much! You make it possible for me to keep making videos and creating this whimsical world!
At this special level I share with you:
Patron-Only access to full length process videos WITH tool & material lists with instructions!

Access to Patron-Exclusive blog posts.
Sneak peeks of current and upcoming projects
Shout-outs on Videos!
Exclusive voting power and requests
Occational give-aways and discount codes
Wonder how I make some of my fantastic creations? This is the ONLY BLOG where I post instructions, secret details about how I create and answer your questions. I'm also excited to discuss future video ideas with you where I can show how I do it!

About Suzanne Moulton
Why am I an artist?
I'm passionate about inspiring people to use their imagination and rediscover that charm and whimsy from their childhood that made them really happy. I feel true joy when people share with me that my creations have connected them with their spirit animal.
The real nit and grit of it is that being an artist is the only way I know how to be. My imagination runs wild and all I hope is that I have enough time in the day to make it all happen!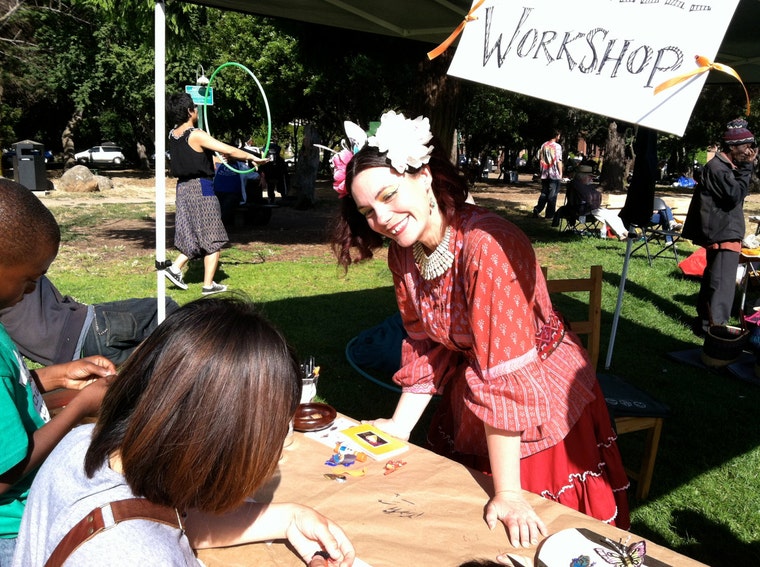 What art do I make?
I create a whole world of art, from
Renaissance-style oil painting
to
very cute, cuddly toys
. I'm always evolving and creating different series of works, incorporating new methods of expression into sculptures, paintings, costumes, marionettes, furnishings and animation.
What inspires my art?
Imagination is an ecological force. I'm giving a voice to many creatures that don't always have someone to speak for them - to creatures that
need
someone to advocate for them. People have told me that having my art in their lives transforms their curiosity into a heartfelt protectiveness about these creatures. They become more aware of how their lifestyle decisions may affect the livelihood of these animals.
Receiving your support continues that gift of compassion for endangered wildlife. Together we will inspire enthusiastic curiosity in younger generations.
Your contributions help me do what I love.
By becoming a patron, you help me advocate for more animals. My sculptures and paintings take so much more time to make than what most people can afford to pay for them. By being a patron, you help to fill in the gaps so I can live to make my work. My goal is to create larger, monumental pieces that speak to more people. Your contributions will make it possible to acquire materials and studio space to create these new visions.
When I start something new, I usually do a lot of sketches, tests and prototypes that I post on my Patreon blog. Patreon is the forum that I use to post my process videos where you can see how I do stuff! Patrons are able to ask me directly about my process and get insider tidbits about materials, concepts and techniques.
My computer is ten years old. I love it and have upgraded it as much as possible, but every year it becomes more and more obsolete. I'm much in need of a newer computer that is compatible with current digital art software and internet technologies - my window to my fans. An updated system will also allow me to pursue film making and stop-motion animation. Additionally, I would like to purchase a good microphone and audio interface as these are essential for creating high quality narration and original music soundtracks for process videos, films and animations.
1 of 2
By becoming a patron, you'll instantly unlock access to 124 exclusive posts
By becoming a patron, you'll instantly unlock access to 124 exclusive posts
Recent posts by Suzanne Moulton
How it works
Get started in 2 minutes