Sailing Zingaro
is creating Videos about Sailing around the World on a Homebuilt Catamaran
Select a membership level
Linehandler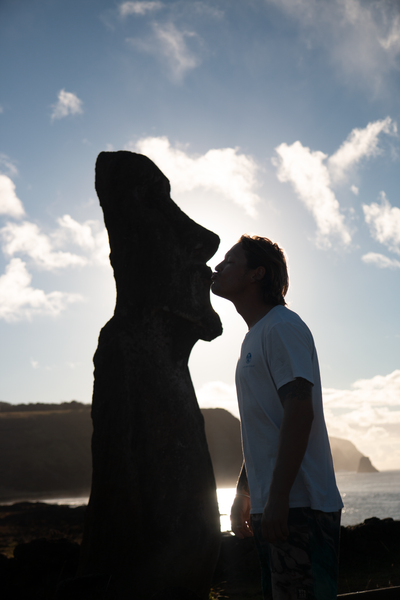 You're an official member of the FAMILY! 

Full access to Patron-Only videos/content
Crew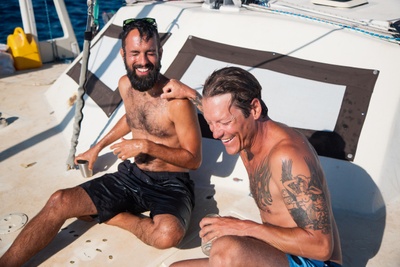 Thank you for the support. We hope you'll  enjoy:
Two S/v Zingaro stickers
Plus all previous rewards
Pilot
You rock! For your support, please enjoy:
SvZingaro T-Shirt! (minimum 2 videos supported)
Plus all previous rewards
About
***UPDATE: ZINGARO SHIPWRECKED***
On Dec 22nd S/v Zingaro was hit by a violent storm on route from Tahiti-Hawaii. She sustained significant damage to the starboard hull, causing it to separate from the boat. Quick action by the crew to jump in the water and tie lines around the hull saved the boat, and James & Kimmi were able to limp into Kona, Hawaii with a Coast Guard escort.
Click
HERE
for the SAIL magazine article.
Click
HERE
to
donate to the boat fund
Please be patient if you send us a message, as you can probably guess we are receiving an extraordinary amount of love and support via email/comments/calls and just need a bit of time to get through all of them. Thank you to everyone for all the love/support. It has been amazing.
-J/K
____________________________________________________________________________
To introduce ourselves we are James and Kimmi, the Crew of Zingaro. James is en ex-Navy submariner from Seattle, and Kimmi is Berlin-born with seawater in her veins. We met in Mexico, and for the last 3 years we've been cruising on our
1984 Crowther catamaran
. We've been falling deeply in love, both with the places we visit and with each-other, and this sailing journey for two has grown into a journey for many thousands!
We are documenting our EPIC voyage around the world to inspire and show what it really is like to sail. It's not all
Beaches
,
Bikinis
&
Beers
- it's more
Ripped Sails
,
Broken Rudders
&
Maintenance
! But we certainly don't want to de-motivate anybody to get out there, quite the opposite! We try to motivate and prepare everybody that wants to join this wet wide world of sailing. If you share this dream, you can learn from our mistakes and our "
LVB-Series
" until You cut the lines yourself.
Becoming a Patreon of ours means that You will be the first to see our Videos, we will keep You up to date (we are a few months behind on YouTube), You will have access to exclusive footage of our everyday life, private livestreams, and Patron-only giveaways. You become part of our
CREW!!
You make it possible for us to stay on the boat together and take our work with us. Yes, it is work. A lot of it. More than both of us would have ever expected... but
YOU GUYS
make everything worth it. We've gotten some messages of people that bought their own boats and said that we've been the motivation. How rad is that?
We thank you for sharing. Thank You for the support. Thank You so much. To all of You!
Fair winds and following seas.
James & Kim
Zingaro II
We all came this far. Why not dream big and go all the way? I'm talking Patagonia, Japan, The Kimberleys (AUS), ...
With our family behind us ANYTHING is possible. We thank you for your support and love. 
4 of 4
By becoming a patron, you'll instantly unlock access to 159 exclusive posts
By becoming a patron, you'll instantly unlock access to 159 exclusive posts
Recent posts by Sailing Zingaro