Sue-Ellen Stroum
is creating painting + film + human science + writing
Select a membership level
One Dollar per Month Club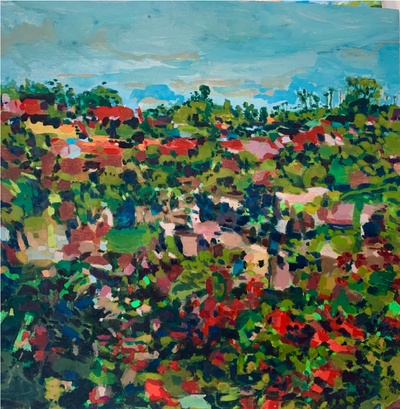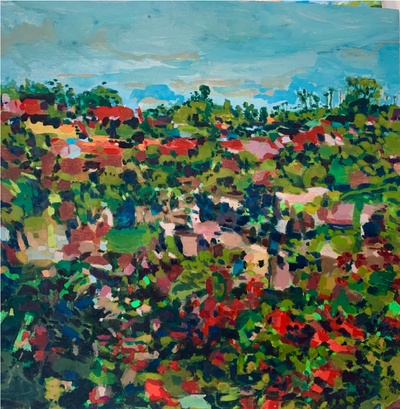 Just a dollar - a month - gives you access to all of the stuff I post - and many good vibes and updates.
About Sue-Ellen Stroum
Welcome, welcome welcome and thanks for stopping by. This has been an ongoing experiment. There have  been a lot of changes to what I'm offering and a lot of discoveries in the process of being researched and analyzed.  
Currently I'm writing and researching using my own body for a guidebook on metal Toxicity and strategies for how to deal with it for artists, tradespeople, and -- everyone really. 
Soon I'll be able to offer up new rewards. In the meantime - please feel free to make requests and check me out on social media:
@_swels_ on Instagram
and @swel on Twitter. 
Stay Safe Out There. And give me a shout.
xo
s-e
Dear Community,
Some of you know me as a painter and film maker. Others might know me as a human centered designer or in a human scientist capacity. A few may know me as a music manager. Many have never have heard of me at all. I'm at a turning point; a moment of crisis, What I need now is time.
After a twenty-plus-year career in the arena of user experience, I've spent the past year building a body of art work. I'm very grateful for the friends who have helped to build this reality along the way. After suffering and terrorizing my friends and colleagues with an unexplained illness for decades, I left my home of over twenty-five years to find cause and to treat my life as if it were a human science case that needed a solution. It began with research. It continued with testing and has been made real by my continued improving health. The interesting thing is that I've noticed that my symptoms mirror Vincent Van Gogh's in some ways. And so a deeper meaning to my madness began to creep in. 
Although the visual element has been the main part of my personal work, I've started to write what I hope will be a series of illuminating articles regarding my findings. Although I'd much rather be making beautiful art about joyful subject matter, I feel I've seen a few things that might be useful to share :
https://medium.com/@swel/notes-on-a-few-toxic-things-in-my-body-13266b517cd7

I'm searching for donations to keep my work going. I'm also available for commissions for watercolors or freelance consulting work in the field of Human Science or as a Projection Designer for film and theater.
Got some empty walls? Need some watercolor paintings on wood panel? Got a theater piece in need of projected psychedelia? Inquiries welcome.
Become a patron to
Unlock 14 exclusive posts
Connect via private message
Recent posts by Sue-Ellen Stroum
How it works
Get started in 2 minutes