Synergy Gentle Parenting
is creating tools for conscious communication, parenting & inner healing
Select a membership level
Flower
Flower tier offers excellent resources on gentle parenting, self-empowerment and inner-child healing. 
*Educational Writing 
*New topics weekly
*Interactive Feed
*Podcast or video weekly
*Q&A monthly
Honey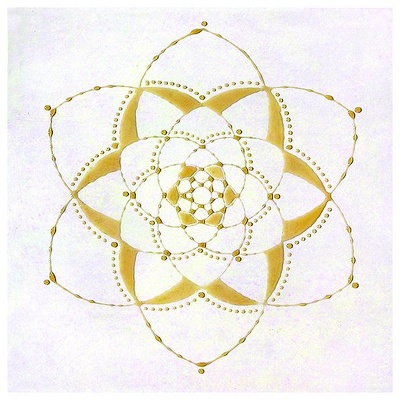 Honey tier is for self-healers who have been working hard, they have gold within but are feeling a little stuck. The resources and added bonus of one on one coaching help to bring balance, empowerment and clarity.  
*Educational Writing
*Interactive Feed
*New Topics Weekly
*Weekly Q&A 
*Videos or Podcasts
*Re-parenting & Re-programming (Inner Child Healing)
*Positive Discipline Skills
*Noviolent Communication Education
*Private Coaching (1 hour monthly)
Queen Bee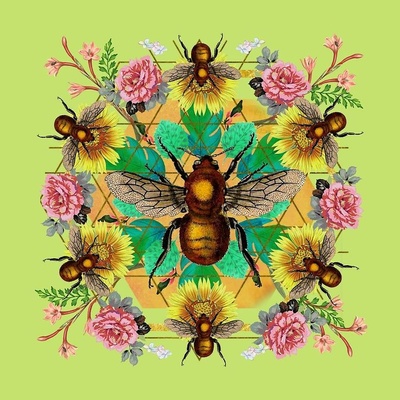 Queen Bee offers weekly private coaching sessions and all the benefits of gentle parenting, inner-healing and conscious relationship education.
*Educational Writing
*Course Material
*Interactive Feed
*New Topics Weekly
*Weekly Q&A 
*Videos or Podcasts
*Re-parenting & Re-programming (Inner Child Healing)
*Positive Discipline Tools
*Nonviolent Communication Education
*Private Coaching (1 hour 4 x monthly)
About
The famous African proverb states that it takes a village to raise a child. We are rebuilding the village and reshaping our communities through self-nurturing and education. Online is an accessible way to begin creating our very own gentle empowering village.


Creating Healing Space to GROW.
I love the combination of emotion focused therapy and science based parenting. There is beautiful synergy between a parent's healing and a child's growth.

When a parent does the work of understanding their own needs and behavior they are empowered to understand their children's needs and behavior.

The quality of our relationships directly influence our mental health.The parent child relationship is the blueprint for all future relationships.Through reflection and intention we can create new blueprints that align with values and ideals within, opposed to the conditioning passed down to us.

If we give ourselves and others a safe compassionate space to feel heard, seen and understood, we encourage the journey of healing and growing. The journey of healing brings us closer to peace but first it brings pain.This is why so many people resist the process, despite longing to feel reconnected and whole.

 It need not be only "experts" who understand children's needs, emotions, feelings, behavior and our impact on one another and the world around us. We all need more understanding and compassion in our relationships; especially for the most vulnerable; to strengthen hearts and minds. Being tough on children does not grow them stronger. People are strengthened through compassion and understanding. No matter their gender or age.

Gentle Parenting is not a fad. It's how everybody prefers to be treated. It's how children learn best and deserve to be led. It's how adults heal a wounded inner child and grow a wholehearted adult self. It's nurturing: strengthening family through gentleness. Gentle parenting is strength-based authentic parenting.

An important role of parent education is guiding adults to re-parent themselves consciously from the inside out. Learning how to parent without criticism, punishment, shame and blame can be challenging.

Breaking unhealthy relationship patterns requires awareness and new skills. When parents feel empowered with new skills and greater awareness they replace control with connection transforming a power-based parenting paradigm into an empowered parenting paradigm.

It's possible to dismantle the parenting paradigm AND simultaneously build up the parent. This is what I do. Build up the parent so they can do the courageous work of acknowledging their fear and pain and work at not passing it on. It takes courage to let go of control and hold space with compassion.

It's my privilege to share resources that deepen understanding and provide emotional coaching to improve mental and relational health. I hold space for individuals and witness their vulnerability grow them stronger and closer to turning their deepest aspirations into action. Brené Brown says, "Vulnerability is the birthplace of love, belonging, joy, courage, empathy, and creativity."

My wish for everyone is that they find their healing space to grow and simultaneously become a healing space for growth.

A bit about me.
I am a mother to four sons and two daughters; aged 22, 20,18,15,8 & 4. I practice what I teach DAILY. I overcome anxiety through the ongoing practice of self-nurturing and education. I am a writer, researcher, certified parent coach,with a keen interest in relational neuroscience and holistic health. I love being with my tribe at home and in nature. 

As I raise children, I am constantly inspired to raise myself. It stretches and pushes me and that can feel uncomfortable. It also strengthens and raises me and that feels incredibly comforting. Children have a way of bringing to light all the attributes we never knew we had.

Motto
No parent is always conscious, gentle, positive, peaceful and authentic. We have to CHOOSE to be and practice moment by moment...day after day. The more we practice the stronger we grow. By extending gentleness to the child within; and the child in front of us; we strengthen the adult we aspire to be and the adult our child will become.


💓
Lelia.
By becoming a patron, you'll instantly unlock access to 82 exclusive posts
By becoming a patron, you'll instantly unlock access to 82 exclusive posts
Recent posts by Synergy Gentle Parenting