Oliver Kinne
is creating tabletop game related content
Select a membership level
Shining Light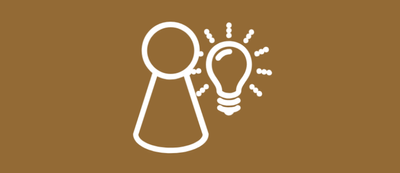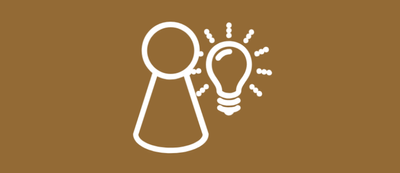 Thank you very much for your interest in the content I produce and supporting me financially. It means a lot to me. You are a shining light and lead the way for me.
Includes Discord benefits
Dice Master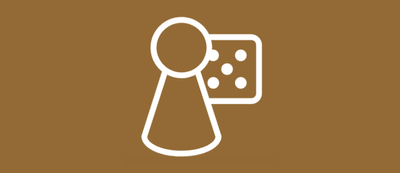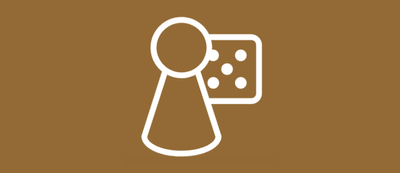 Wow! Your support is like rolling a natural crit. You must really like what I do. Thank you so much for your support. It is really propping me up. Keep rolling those dice!

To prove that you're a real Dice Master, I will send you a Tabletop Games Blog 16mm D6 dice* free of charge.

Includes Discord benefits
Castle Guard
Gosh! That is amazing. You are a noble guard and have my sincerest thanks. Keep protecting the castle!

Of course, you will also get a free Tabletop Games Blog 16mm D6 dice*.

Includes Discord benefits
About Oliver Kinne
What is this about?
The 
Tabletop Games Blog
is about all things board games and releases two 
blog articles
a week: a review on a Saturday and a topic discussion piece on a Tuesday. There you will also find the podcast series "Let me illustrate", which puts the spotlight on board game artists. Everything is also released in audio format on the 
podcast
.
On our
YouTube channel
you will find a growing number of 
unboxing videos
and audiograms of the "Let me illustrate" podcast series.
Your support will help me offset the cost of web hosting and buying games for reviews and unboxing videos. It will also allow me to reduce my hours at my day job. However, most importantly, every single pledge gives me the impetus to continue doing what I love doing - and which I hope you enjoy too - writing about all things tabletop games.
Who am I?
My name is Oliver Kinne, and I have been playing modern tabletop games for over 15 years. I also enjoy writing fiction, so in May 2018 I started a blog, combining my two hobbies.
I am an associate writer for
There Will Be Games
and have contributed articles to 
The Tabletop Spirit
digital magazine.
I also co-host the
Tabletop Inquisition
podcast with Antoinette from
Board Game Inquisition
, which releases an episode about once a month where we talk about a different issue facing board games, the people who play them and maybe their industry.
What do you get?
First of all, you get my sincerest thanks. Secondly, and irrespective of what tier you pledge at,
your name will be listed on a thank you page
on the 
blog
, read out
at the end of the Tabletop Games Blog podcast episodes
, as well as shown
at the end of the videos
 while you're an active Patreon supporter.
Please note that I create a lot of my content in advance, so your name may not appear for a couple of weeks. However, I'll do my best to get it added as quickly as possible. I will also
thank you for your support in a tweet
when you first become a patron or when you upgrade your support.
If you are an independent game designer,
I will help you playtest your games
as much as I can,
tweet
about them, and do
written, podcast
and
video reviews
, if you're happy for me to do so.
All pledges at 
Dice Master
tier or above get a free Tabletop Games Blog 16mm
D6 dice
to roll all your natural crits with, delivered anywhere in the world free of charge
*
.
At the
Magic Champion
tier or above, you get the dice, but also a Tabletop Games Blog
dice tray
made from smooth polyester with a rubberised underside, measuring 1.9 cm x 1.65 cm, delivered anywhere in the world free of charge
*
.
At the
Royal Patron
tier, you are in for a real treat. You will get the dice and dice tray, as mentioned above, and after two months of membership, you get a free
Tabletop Games Blog t-shirt
in grey with the brown logo (
men's
or
women's
), delivered free of charge anywhere in the world
*
.
* Note:
Backers will ever only get one dice, one dice tray and/or one t-shirt, which will be shipped in the most cost-effective, not necessarily the fastest way, and only after payment for the first month's membership was taken successfully - or in the case of the t-shirt, after two months' payments were successfully taken.
What now?

If you feel my
articles
,
tweets
,
podcasts
, 
videos
or my activity in the community are for you, please support me here on Patreon, at whatever tier you feel comfortable. I really appreciate every single pledge! The pledge tiers are intentionally kept small, because even a dollar a month means there is someone somewhere who likes what I do.
If you prefer to just make a one-off pledge, you can 
make a donation via PayPal
or you can 
buy me a coffee
via 
Ko-Fi
. I'll post a photo of the coffee I bought with your support on 
Twitter
and will drink it with relish, knowing it'll give me the energy to do more for the tabletop games community.
If you want to help me and treat yourself at the same time, you can buy a cool Tabletop Games Blog t-shirt, hoodie, baseball cap, mug, water bottle, a nice bag from, pin badges and other stuff on my
swag shop
.
Of course, if none of the above works for you, then telling people about what I do is also very much appreciated and would help me a lot.
But whatever you do,
thank you!


Links
Blog:
https://tabletopgamesblog.com/
Podcast:
https://tabletopgamesblog.com/podcasts/
YouTube: 
https://www.youtube.com/tabletopgamesblog

Twitch: 
https://www.twitch.tv/tabletopgamesblog
Twitter:
https://twitter.com/TabletopGamesBl

Ko-Fi: 
https://ko-fi.com/tabletopgamesblog

Swag Shop: 
https://shop.spreadshirt.co.uk/tabletopgamesblog
Professional video editing
When I reach this level of support, I will be able to afford professional video editing software and make my unboxing videos even more amazing. Wouldn't that be great?
2 of 5
Become a patron to
Unlock 39 exclusive posts
Connect via private message
Recent posts by Oliver Kinne
How it works
Get started in 2 minutes