Tobie Abad
is creating Role-playing games, adventures, and more opportunities to play
Select a membership level
PATREON FEED ACCESS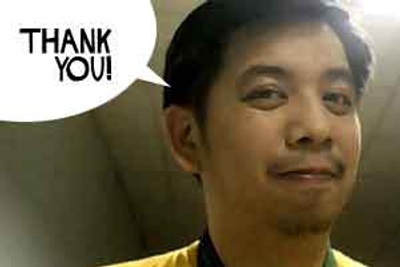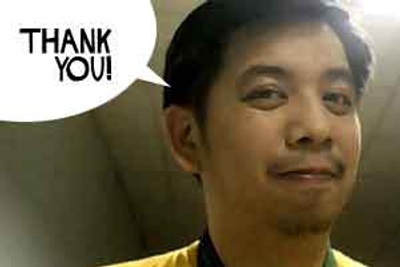 You get access to my Patreon Activity Feed where I will be posting updates and sneak peeks on any projects being worked on.
TAG TEAM SUPPORTER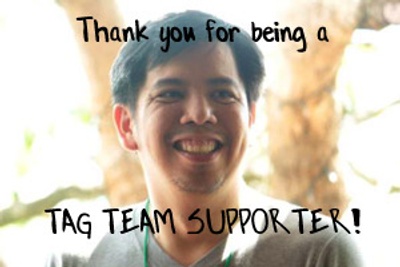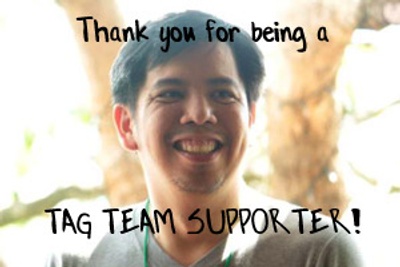 Get a copy of the digital in-progress versions of any game I am working on under the TAG Sessions line. 
Get listed by name as a Tag Team Supporter in all future game projects I release under TAG Sessions.
Access to my Patreon Activity Feed
TAG TEAM SUPPORTER+
Get a copy of the final digital version of any game I release under the TAG Sessions line.
Get a digital copy of the in-progress versions of any game I am working on under the TAG Sessions line.
 Access to my Patreon Activity Feed 
 Get listed by name as a Tag Team Supporter in all future game projects I release under TAG Sessions.
About Tobie Abad
Hi, I am Tobie and I have been playing role-playing games for most of my life. I have thirty years of running games under my belt and have been writing professionally for various game lines for the last four years. If not doing freelance work, I release stuff through my self-publishing line,
TAG Sessions
.
I set up this Patreon as a means to receive support funding for any games, game related projects, and related activities that I get to work on. These include stand-alone games such as, Cat's Dream - a Studio Ghibli-inspired solitaire rpg, 
A Single Moment
– a two player Samurai inspired game which was a runner-up for Best System in the 2017 Indie Groundbreaker Awards, or game expansions or modules like,
Sickening Queens
– a drag queen inspired Fiasco playset. On other times, I hold talks on game design, on publishing games, or even panel discussions on how tabletop role-playing games can make us all better people. Monthly, I run open-game newbie friendly games, called
TAG Bites
, for two to five players for free, allowing people to try games they've never tried before or games they miss playing.
For many of the talks I've given, the slides can be found in what I call
The Garapata Repository
(
https://sites.google.com/site/tobieabad/home
).
I have also given talks, such as:
RPG101
- Introduction to Gumshoe
The Game of Love
(On running romance and love stories in rpgs)
How to be a Better Player
(Tips which have worked for me in the years I've been gaming)
Going GMless
(Introducing a few GMless systems, and sharing how gmless games can work)
How to Host Horror (
Building mood and using horror techniques in films for your rpgs)
Sharing the Fun
(Tips on introducing rpgs to non-gamer friends and loved ones)
A Glimpse and a Taste
(of Indie games that you may not have heard of)
Not Pathetic Caricatures
(Suggestions on approaching NPCs to be more interesting)
Narrative Control
(Breaking down the concept of it, and how it makes games better)
A Beautiful Lie
(Mood building using light, sound, time, and more)
Better Self Through Play
(a panel discussion with other local gaming community leaders on how gaming can better oneself)
Talks and game demos have been held in gaming events such as the
Electronic Sports and Gaming Summit
, as part of the
Design Week Philippines
event, as well as the
Philippine International Literary Festival
.
In terms of freelance work, I've written for John Wick's 7th Sea second edition, with
7th Sea: Pirate Nations
winning a Silver ENnie, for Curse of the Yellow Sign:
Fragments of the King
,
Cold Shadows
and many other Gallant Knight Games books in the Tiny line, and other projects such as
Sound of Water
,
Advanced Doll
,
Indie Mixtape: Volume 3, New Hotness
,
Itras By: Menagerie
,
You & I: Roleplaying games for two people
and many more. For a few years, I was a member of the Indie Game Developer Network. 
Still reading?
Thank you for not walking away. Become my patron and I promise you that it will not be a wasted investment in someone's creative dreams. Your commitment towards helping me shall be matched by my commitment to contributing more back to the gaming community and helping introduce more people to gaming. I shall work on releasing the listed projects, as well as continue to introducing gaming to more and more people.
Thank you for your time!
I sincerely thank you for taking the time to read this very long introduction and I do hope you choose to become my patron. Gaming has in many ways made my life wonderful and fulfilling. I only hope to somehow share that experience with others and give back to the community in any way I can.

At $100 a month, this can completely cover the monthly subscription fee to use Adobe Creative Cloud. I've just learned that Adobe does not allow Philippine users to pay with Paypal, so I will have to use my own funds for now. But your help through Patreon will allow me to compensate those expenses in some way.
1 of 1
By becoming a patron, you'll instantly unlock access to 136 exclusive posts
By becoming a patron, you'll instantly unlock access to 136 exclusive posts
Recent posts by Tobie Abad
How it works
Get started in 2 minutes