Tahlia Palmer
is creating art.
Select a membership level
Pal!
Pals wanna show support!

- I'll send ya a little personalized postcard, one of my photos and my own lil' stamp on it :)

- and and and give you a 10% discount on my online store <3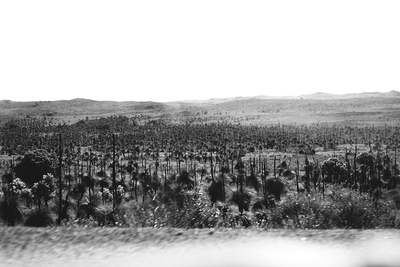 One Print Please!
- one off 8"x12" print delivered to your door! just have to let me know what imagery you're in to, or even specify a photo of mine that you like (eg from instagram)

- lil' personal postcard

- 15% discount on my online store

Film Nerd
- Film nerds get EXCLUSIVE access to my videos on Vimeo, where I am posting my audio-visual works in the lead up to upcoming solo exhibition at the Vancouver Arts Centre. Once this is over, you will have, again, exclusive access to all video works I create for as long as you're subscribing!

- Film nerds also receive a 20% discount code for my online store.



About Tahlia Palmer
Yaama maliyaa.
I am Tahlia: photographer, painter, film maker, writer, nerd. I am a proud Yuwaalaraay descendant with Dutch, British and Swedish ancestry, born on Whadjuk Noongar boodjar (Perth, WA).
https://www.instagram.com/tahl_palm/
Currently based in Kinjarling, Menang Noongar boodjar (Albany, WA), I'm working on a solo exhibition of video (and soundscapes), photography and thread-work pieces based on the local landscape while I'm down here.
https://vimeo.com/tahliaisabelpalmer
I'm also learning how to drive, prepping myself for a journey to ancestral Yuwaalaraay country, where the goal is to make artwork about the Narran River, where many, many generations of my ancestors were born, connect with country and family, and to work with locals on helping to protect the people and the land and the water from continued threats against culture and environment.
https://tahlpalm.bigcartel.com/
Why Become A Patron?
Because you like what I do and you wanna see me do more!
Dollars you send my way will be spent on travels to do the work I need to do: buying a reliable car to get me across the continent, pay for petrol, pay for food. Once the exhibition is over in November, I will be preparing to leave Albany and make my way to Alice Springs, and then to Melbourne to set up a base, before I go on to Yuwaalaraay country. I will be documenting this journey with photos, writing, short film, soundtracks and field recordings, and video diaries--- and as a patron you'll have exclusive access to that!
$1800 a month, my friends, will be the amount that officially gets me over the poverty line! Once I'm at this stage, I'll have the freedom to more concretely contribute to just causes, like cultural programs and environmental regeneration (ayyy the two go hand in hand tho don't they).

1 of 1
Recent posts by Tahlia Palmer