Tai Fenix Kulystin
is creating Writing and Media on Intimacy, Spirituality, Trauma & Embodiment
Select a membership level
Subscriber
Any amount counts, and at this level you will:
be subscribed to my Patreon feed
get updates about my projects, posts, etc.
surprise gifts on occasion
receive my gratitude for supporting me
Supporter
In addition to access to my Patreon feed, you will receive:
early access to all  new videos and blog posts on spirituality, relationships, trauma, sexuality, psychology, embodiment, astrology, and more. 
a monthly guided visualization to help you engage with your own erotic power and/or the astro-weather of the moment (either in overt or subtle ways), always informed by relational neurobiology and trauma-awareness.
occasional bonus offers and perks!
Enthusiast
In addition to benefits from previous tiers, you will receive:
a 10% discount on session work (tarot, astrology, coaching, or education)
a 20% discount on workshops and classes (online or in person)
occasional bonuses, such as recordings of live classes or additional discounts
About Tai Fenix Kulystin
Everything is built on relationships.
Through them we discover who we are.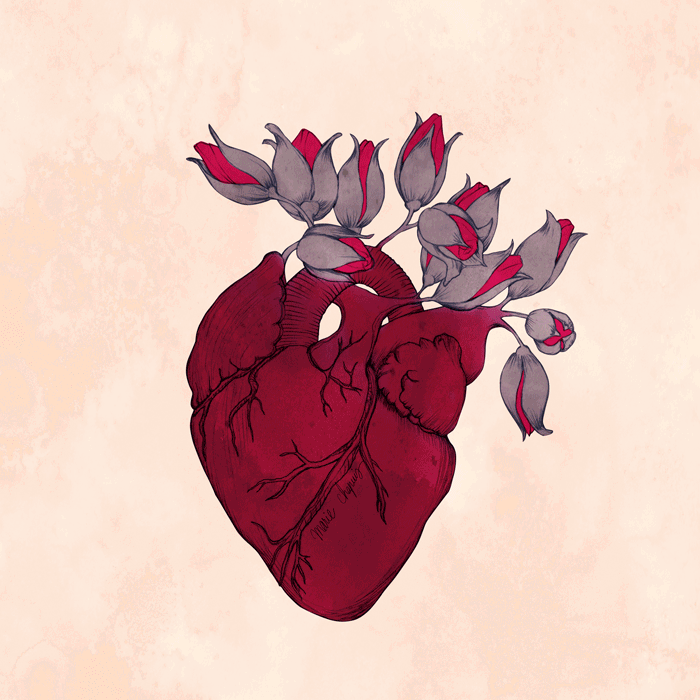 Patreon is both a way for me to engage more deeply with you, the community of people (Patrons) interested in my work, as well as a way for me to impose an external deadline on myself for the content I am creating. Through this Patreon project I also hope to gain a deeper sense of who my work is for and what I can do with it through getting more direct feedback and engagement from those of you interested in what I am producing.
My goal is for us to learn, grow, and work together to improve the quality of our lives, relationships, and communities.
Let's work together and support each other in the work of healing trauma, embodying our emotions and boundaries more fully, standing in our own power with others, and resisting kyriarchal oppression.
To use Charles Eisenstein's language, I believe in the more beautiful world our hearts know is possible, I want for us all to live there together, and I know sharing tools and resources is one of the ways forward.
All of my work is about relationships.
I provide therapeutic trauma coaching, somatic sex education, tarot and astrology readings, ritual design services, writing, and workshops for transformation, liberation, and social change. The coaching and education work I offer is about supporting and enriching the relationships my clients have with themselves, others, and the world. The divination and ritual work I offer is about helping my clients get more in tune with their own life through relationship with the more-than-human world. I want to build a relationship with you and support you in your navigation of relationships.
Coaching and education work: Conscious Pleasure
Divination, astrology, and ritual work: Divine PhoenixingWriting and (soon to come) multi-media content: Here On Patreon!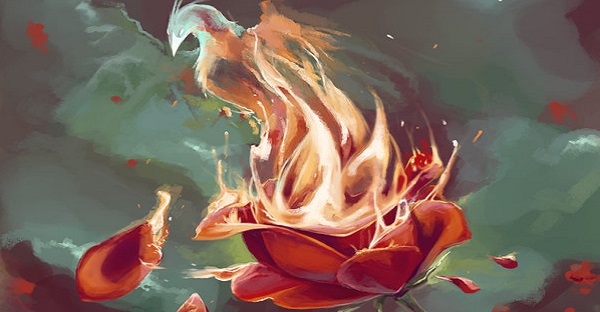 My current projects (aside from the sessions I provide) include:
launching a new multi-media blog focused around sexuality, spirituality, and trauma
a new anthology I will be editing, to be announced soon
a book that I am already in the process of writing
magical art offerings (still in the preliminary stages)
You will receive updates on all these and more!
Expect Patreon updates that include how my writing and editing projects are going as well as notifications of new posts, audio recordings, and videos that I produce on the subjects of embodiment, pleasure, trauma, power, oppression, relationships, witchcraft, sacred sexuality, magic, astrology, tarot, gender, sexuality, and more.
Your Patreon support will assist me in focusing on these projects and in supporting the session work I do with marginalized folks at accessible prices. My session work is always sliding scale for those who cannot afford my default rate, as I am dedicated to accessibility and anti-oppression as much as possible. To help make this approach to my work sustainable, I need support.
Because I want my work to be accessible and available to all,
there will be little in the way of exclusive Patreon-only content
. I will ultimately share all that I do for free, but my Patrons will get early access to all of the content I produce, as well as access to being on a live monthly call focused on a topic you have input on, discounts on sessions, and more (check out the tiers for all the details).
If you would like to support me and my work, please consider signing up to become a Patron. I greatly appreciate it and am excited to be moving into this phase of my work.
About Tai Fenix Kulystin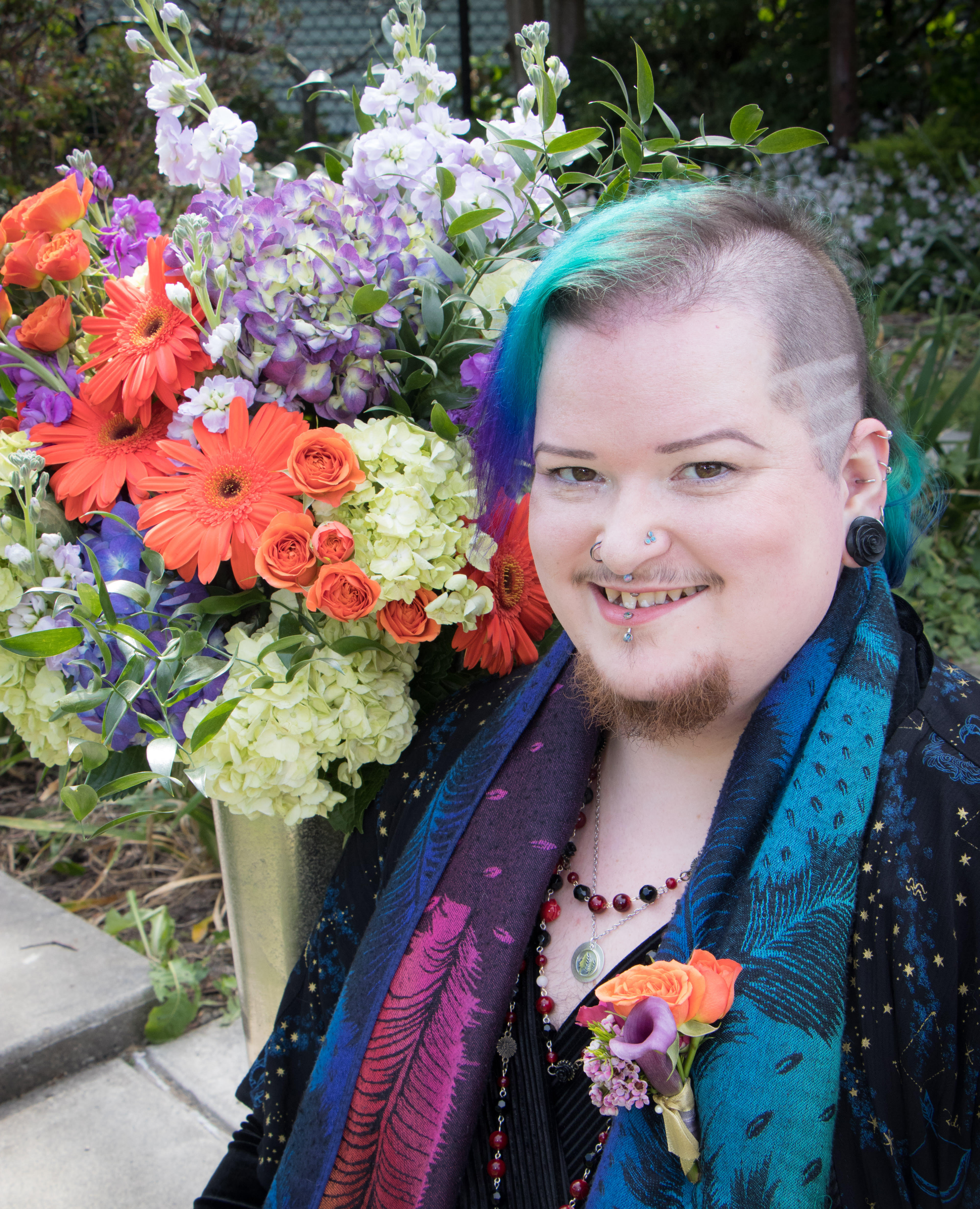 Personally, I am a trans genderqueer being who is a fat, kinky, polyamorous, queer witch and sex worker. Culturally, I am white (primarily of English ancestry with some German, French Canadian, and Eastern European), American, and middle class. Professionally and personally, I am dedicated to anti-oppressive trauma healing work utilizing empathy, embodiment, and pleasure. I currently live and work on the unceded Duwamish and Coast Salish land, now named Seattle, and I grew up on the Tlingit and Haida land of Southeast Alaska.
I strive for authentic, compassionate connection in my work and life, and I hope to bring others to a greater sense of sovereignty, self-understanding, and wholeness. I hold a Master's Degree in Psychology with a self-designed emphasis in Sacred Erotic Psychology from Antioch University Seattle as well Certificates as a Sexological Bodyworker, Clinical Trauma Professional, and Transpersonal Hypnotherapist. I make it my mission to be mindful, kind, and heart-centered in all that I do.
As a student and practitioner of magic and witchcraft for nearly twenty years, I have a love of bringing the sacred and ritual into all aspects of my life and work. I am currently studying the Feri tradition of witchcraft and serve as Scribe for the Seattle temple of the Fellowship of the Phoenix, a queer hermetic neopagan tradition. In addition, I am an Adept in the Open Source Order of the Golden Dawn, and a practical and erotic Alchemist. I started seriously studying tarot and astrology around the same time as magic and witchcraft, though I have been working with them while I was still in single digits. I have been giving readings to friends and lovers for most of my life, and began offering professional readings in 2018.
The Goal of My Work
My work is especially dedicated to supporting queers, trans & non-binary people, survivors of trauma & abuse, BIPOC folx, sex workers, and people who are chronically ill. I strive to help us all heal from kyriarchal oppression as much as possible while living under it so that we may be able to change it. Everything I do is offered with pricing options for marginalized people that truly adapt to what you can afford. Those who can afford to pay my full rate must, but I truly believe that this work is important for everyone to experience and strive to make it as accessible as possible.
The values I hold are unapologetically and radically
queer
, trans-inclusive, anti-racist, consent-based, sex-positive, feminist, anti-oppressive, trauma-informed, kink-knowledgeable, poly-normative, and non-appropriative. I recognize these values are ideals to continuously strive toward rather than destinations and I desire to create a safer space based upon these ideals. I also recognize that I may fall short of these ideals, and humbly request and am open to feedback on how I can do better.

Meeting this goal would go a long way to start covering some of my basic monthly expenses. I would be able to dedicate a bit more time to my content creating and writing than I am now.

Moving one step closer to a monthly podcast or other media production!
1 of 3
By becoming a patron, you'll instantly unlock access to 3 exclusive posts
By becoming a patron, you'll instantly unlock access to 3 exclusive posts
Recent posts by Tai Fenix Kulystin
How it works
Get started in 2 minutes