Takeo Tama
is creating "Music" (without auto-tune) and other 'curious' entertainment
Select a membership level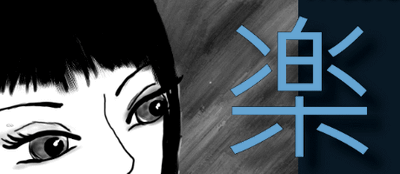 Help us, help you?!
Shout @ You!
Random shout-out to you across our networks, multiple-times, with any link/message you want delivered!!
About Takeo Tama
Attention: "If you've ever wanted to make an investment where you see your dollars make great changes then this is the opportunity for you!"

* * * * *TAKEO TAMA
aspires to be a world-class leader in innovation for the creation of diverse and evolved "Music"-entertainment experiences, We have several trade-names around the worldwide-web and when possible, we collaborate with top talents and publishers to provide the best sound-recordings available.
Whether you are exploring
TAKEO TAMA
via networks such as
Apple
,
Amazon
,
Spotify
,
Google-Play
, or are choosing to make an investment directly to us, please remember that "no part of what we do" is possible without a listener, just like you.
We're grateful and look forward to your contribution.
* * * * *


Congratulations!!
You've found us...
We're a team of
#Music
-makers, dedicated to High-Quality
#Songs (without auto-tune)
and 'other'-"curious" bits of entertainment.
* * * * *TAKEO TAMA
is a
Music
-
entertainment
provider, offering a variety of
Songs
spanning many genres and styles including Classical, Electro, Pop/Rock, and 8/16-Bit (a.k.a. Chiptune).
* * * * *
We CREATE, ENGINEER, PRODUCE, PUBLISH, DISTRIBUTE, and try to LICENSE everything we make! On our own!! 
It's why we're here...

•
We can't do this without your help.

Just $1 makes a huge difference...

All said, despite anything; as long as we're alive, we'll keep trying!!!

Can you help us?

Want to visit us??


http://tk3.nl


Skip Patreon and support us directly via PayPal?!

* * * * *
Investor-Relations:
Thank-you for your interest in TAKEO TAMA and our investor-relations information. All contributions, donations, and investments can be provided by "any member of the general public" to the parent company, KUNEO KOEI (Broadcasting & Distribution) L.L.C.
Brands/Parties authorized to collect include:
•
Takeo Tama
(Music entertainment co.)
•
Kuneo Koei
(Music industrial co.)
• Audio Gambler🄮 (Music ent. co. ltd.)
•
Sekrett Scilensce
l.c.
•
Katlina Kliewer
l.c.
* * * * *
Ⓒ
Takeo Tama
(Music entertainment co.) [US]
℗
Kuneo Koei
(Music industrial co.) [DE/JP]
All rights reserved.