Taking20
Tabletop Roleplaying Game Videos on YouTube - TTRPG Content
Select a membership level
Welcome Adventurer!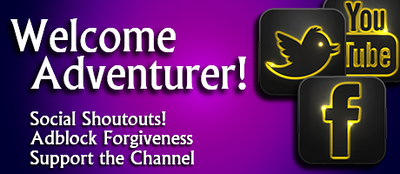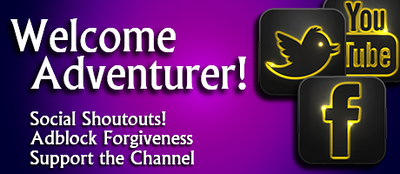 Thank you
Wow, thank you so much for your support! 
I'm thrilled you enjoy my content, and I truly hope you've found it helpful-- whether it was gaming advice or setting up your Roll20 Monster Manuals. I really appreciate the support.
At this tier you will get:
A special and fun thank you to you on all our social medias for your support.
You have our complete forgiveness and permission to use an adblocker. You guys are supporting me here, so block away!
The knowledge that you are a hero and adventurer that is helping support the channel, thank you.
Includes Discord benefits
Folk Hero!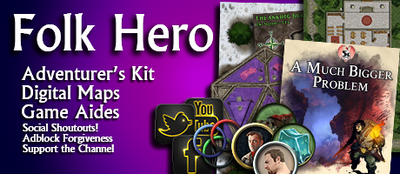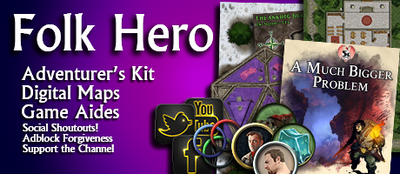 Digital Adventurers Kit and Map
Praise for your heroic deeds has been sung in all the local taverns! 


This tier is for those who wish to adventure beyond the $1 tier. To help you on your journey we want to say thank you and make sure you are well equipped and so…. 


At this tier you will get: 
A once off* Digital Adventurers kit, which includes all the things you need to kick off your rpg adventures: Maps, Tokens, 'A Much Bigger Problem' (an adventure module created by Green Feather Games), everything you need except rope…but who needs rope in a role playing game right? :)


A monthly map, for you to use in your game to create and explore new lands.

*Currently we are providing two maps each month, but we are not guaranteeing this in perpetuity and are only guaranteeing one map. But for the time being, there is a bonus map!


Adventurers at this tier will get full access to any and all digital assets posted here to the Patreon! 


As well as the previous rewards tiers.


*The digital adventurers kit will be sent to you once your first month's pledge has been processed.

Includes Discord benefits
Legendary Knight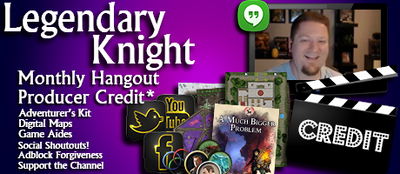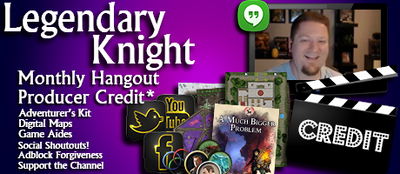 Known as a Knight - Credited
You have been acknowledged by both your peers and the countless villains you have defeated as a Knight. As is tradition, your name shall ring in the halls (well videos) of Taking20 as you are credited on all Taking20 videos. 
At this tier you will get:
Credit on all Taking20 videos*.
All the previous rewards tiers.
*This comes into effect after your first month's pledge has been processed. Taking20 also reserves the right to refuse credited names which are offensive.
Includes Discord benefits
About Taking20
Welcome Adventurers!
Wow. I have been very fortunate. I always wanted to make videos and talk about Tabletop roleplaying games like Dungeons & Dragons and Pathfinder; but I never dreamed of how supportive you guys would be.
When you hear me say that I love roleplaying games in my videos, I really mean it. And thanks to you, I have been able to meet a lot of people; and, at least some people tell me, actually help some.
Where did my Adventures begin?
A couple years ago, I fell in love with Roll20 (an online virtual tabletop for pen and paper roleplaying games). It gave me the ability to hang out with my friends again and it has continued to give me a lot of wonderful memories since I discovered it. So I wanted to share it with everyone. I wanted to help people find better ways to use it, so they could reconnect with their friends. And thus Taking20 was born, allowing me to share the Roll20 Master Series with you guys.
Since then Taking20 has really grown, thanks in no small part, to you guys. But I think it still has a lot of room to continue growing. And, if you've enjoyed the adventure so far and want to be a part of that growth in the future, this is how you can do it.
What is Patreon and what would it mean to Taking 20?
Patreon is essentially a place where you can support a creator financially for the awesome content they make for you. The reason I have a Patreon for Taking20 is because even though I love creating the content and have a passion for helping people grow their games and welcoming new adventurers into the hobby, it does take a lot of time and effort. I won't stop making content because of money, as I have already put a lot of my own into Taking20 and am loving every minute of it, but with your help, I can make the content better by hiring an editor and I could make more.
What if I don't want to become a Patron?
Whether you decide to become a Patron or not, I want you to know, that all of your support is appreciated, whether that's through being a Patron or by sharing my videos and subscribing to my channel, you are appreciated and the reason I create this content. If you decide being a Patron isn't right for you, no worries, nothing will change for you. I am still going to make new videos, I am still going to try and answer your questions and I am still going to love talking about Tabletop games with you. And if you do decide to become a Patron, know that you are helping the channel grow, and for that, you have my thanks.
Whatever you decide I would love to get to know you and your games more. So please join the Taking20 community on:
Facebook –
http://bit.ly/Taking20Community

Discord -
http://bit.ly/Taking20Discord

I look forward to the future. This is just the first chapter to our Adventure. We still have many mountains to climb, dragons to slay, and D20's to roll.
As always, may your games be filled with awesome memories and even better friends.
Cody
Taking20
Guys, when we reach this number, this will allow me to achieve a dream I never thought would be possible, to be a full-time YouTube content creator. This will allow me to do more on the channel. More videos. More content. 
3 of 4
Become a patron to
Unlock 251 exclusive posts
Connect via private message