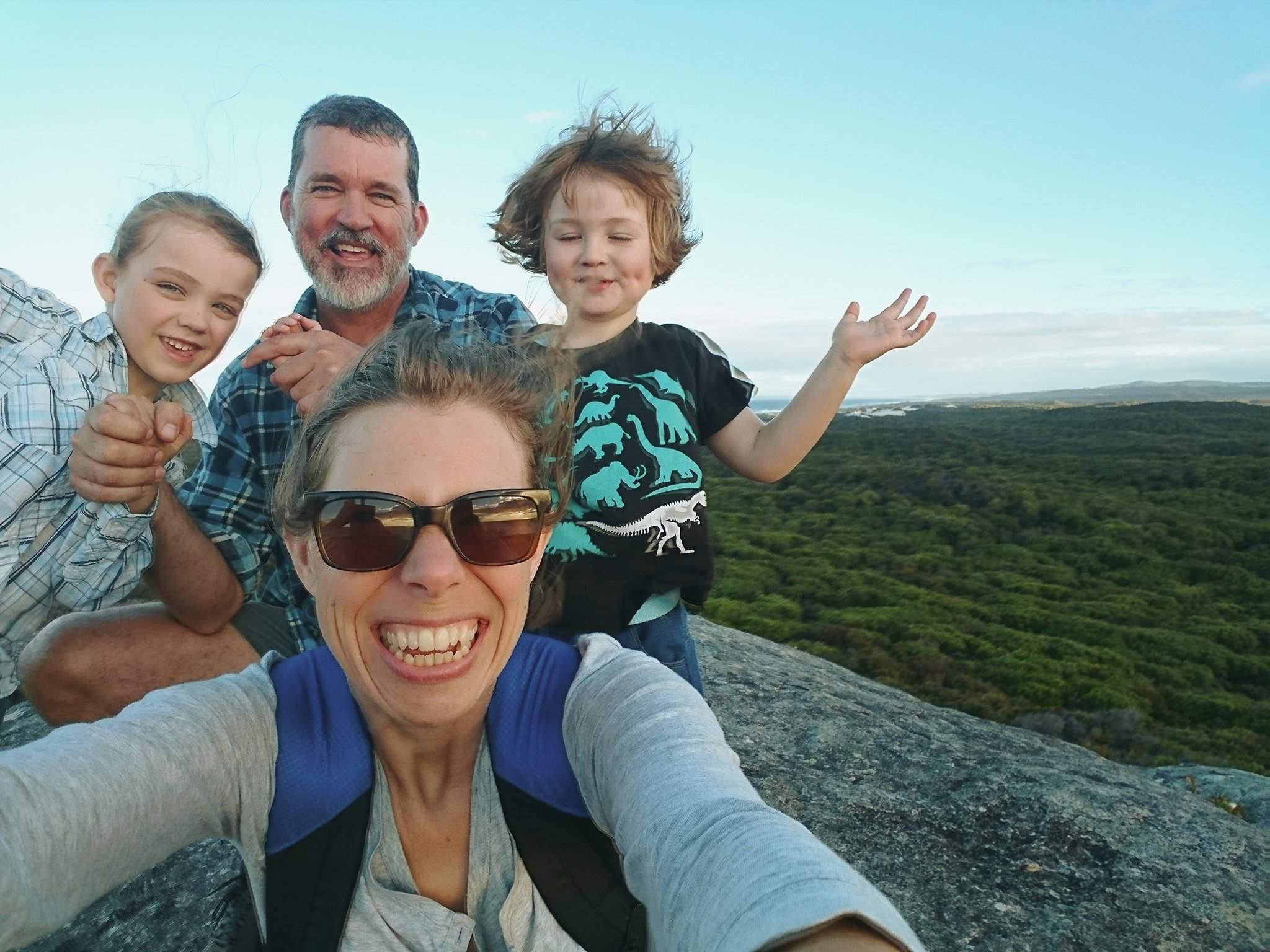 Hello! We are Sam, Keiran, Ellery and Aubrey. We are 
converting a bus named Bronte
to become our new wandering home. We used to live on a remote Cape on a windswept corner of a national park sand island. Nature immersion and a good work-life balance were our normal. Our boys took their first steps there, and spent most afternoons by the shore. We did this for five years, and then found ourselves transplanted to the city. Keiran became a stay-at-home Dad whilst Sam went to work. They say it often takes extreme discomfort in your world to create change. Well, between the long hours, the intensity of two small people, work pressures and trying to keep our head above the waterline of bills, we were burnt out and craving more time to just be. The longing for wild space spoke loudly and often to each of us. A truth so elemental as to be perilous to ignore.
So, we are taking heed. Bit by bit, we are building our new home, minimising our worldly things, and preparing for life on the road.
We aim to create more time for us, less work (and a better split between us of the paid work and parenting), and more horizon in our days! A big part of the way we will do this is by minimising our expenses, and by living as low-impact as we can.
We're kind of making it up as we go along... although one half of us has
built a home in a bus before
! We have no idea how long we'll travel for - probably for as long as it makes us happy. We have a dream of finding a little pocket of land somewhere by the beach where we can park Bronte while we set up our forever home, among the gumtrees.