TaLynn Kel
is creating essays, videos, and cosplay
Select a membership level
$1 Tier
This is the goodwill tier. This is the tier that says "Hey TaLynn. You're cool. Buy a 1/2 cup of coffee on me." 

I appreciate that coffee so thank you!

$3 Tier - Social Media Follow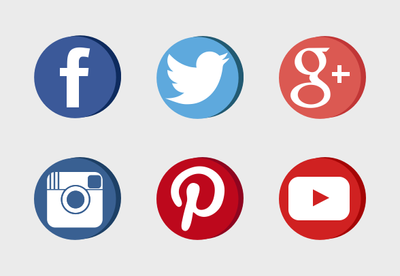 Let's make it official on social media.
Social media follow on Instagram, Twitter, Facebook, YouTube, Pinterest, and Google+ (which, full disclosure, I barely use).
$10 Unpublished Stuffs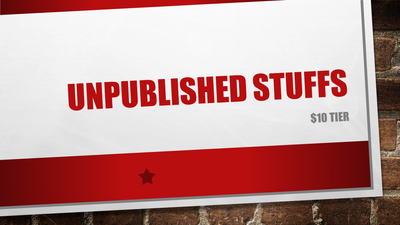 Each month I will post an unedited piece of work. And I mean completely unedited. Some of it will be shit that never got off the ground. Some of it may be edited to one day be released to the public but who knows...
Anyway, at this tier, you get to see my raw, unedited work. Good times!
Examples include:
Unedited audio of interviews and panels
Sections of unedited, unreleased writing projects
Unedited video projects
Plus all previous rewards (which is really a thank you and social media follows)
About
I write, cosplay, I teach, I explore, I game, I make videos...I basically find any and every way to make art in these times of complete uncertainty. So, overall, I guess I'm trying to add my joy to the zeitgeist.

I'd love to transition into doing this full time but that's proving to be way more complicated than I could have ever imagined. And as things become even more uncertain, it's all just a mess. But still, we try to find those pleasure points of resistance and make this horror movie of a life into something beautiful and this is one of the places where I share my journey.

The hardest thing about this entire journey has been recognizing that I deserved to be paid for my work. This isn't a challenging concept and yet, I continue to struggle with it. I know my words have value. I know I have imparted some important concepts and lessons in ways that are a bit easier to digest than the ways academia have presented them. I have worked for years to create safe spaces for Black people, specifically Black MArginalized GEnders to express themselves and share their work. I have advocated for myself and others in numerous ways that has cost me relationships, access to spaces, and opportunities. That is the nature of choosing to walk in your truth as a member of an oppressed group.

I created this Patreon to share some of the thoughts and work behind what I do. It also helps feed my need for immediate gratification when I'm working on projects that I don't want to discuss publicly. You get to see some of the dilemmas I encounter and some of the work I cannot publish publicly due to ethical and moral considerations. Sometimes you'll get to see early versions of my work. I also provide some progress pics on cosplay I'm creating. This is where you get the archive of my hopes, fears, dreams, and nightmares when it comes to being in this public space. Sometimes, I wish I were a bit more professional about it, but I can only do what I can do.

I am not a business womxn, but I hope to become a better person who has a productive business. I don't have a trust fund or investor that is willing to take a chance on me. What I do have is you, my audience, who is interested in seeing what kind I can do. I'm not sure what that is yet, but I'm willing to find out. What I can say is that it's going to be honest and real content, as I don't know how to be anything but that.

So this is the way that you can tell me that you want my content...mainly so that I can stop creating it for free. All funds will go to paying my expenses while working on my projects and sponsoring Black artists. I don't know if I'll ever reach the goal of doing this full-time, but this will help me figure that out.

Thank you for your interest and your patronage.
This would make me completely independent to work on writing, cosplay, video, and streaming projects. That is the dream.
1 of 1
By becoming a patron, you'll instantly unlock access to 182 exclusive posts
By becoming a patron, you'll instantly unlock access to 182 exclusive posts
Recent posts by TaLynn Kel