Select a membership level
Ancient Land Citizen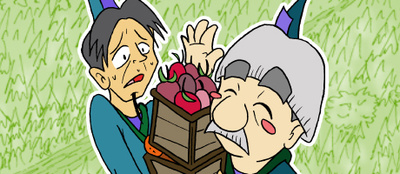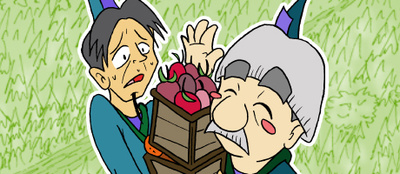 With but a single step you help the story continue. Thank you for supporting Tamashi
Child of the Ancient Land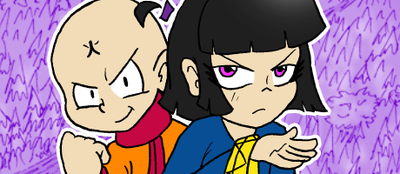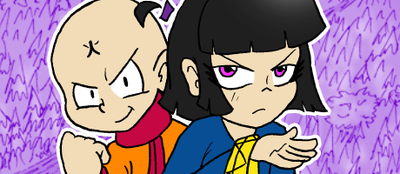 A pay once get all reward! For just $5, you'll recive all of the following rewards.
- Exclusive access to new art a week ahead of non-patrons.
- Your name listed at the end of every chapter.
- Early updates on upcoming events or comic updates.  
- The Tamashi Art Book! Be a patron for 5 months and you'll get the exclusive art book sent right to your door. (Please remember to put in your shipping address to receive it.)
About Ryan McCarthy
Hello and welcome to the official Patreon page of the comic/manga
Tamashi.
This is we're readers and fans can support the continuing efforts of the comic and keep it going. I'm Ryan McCarthy, the creator of the comic, and I'm happy that you would show interest in supporting my series that I have had in the making for a long time.
What is Tamashi? 

Tamashi
is a story about self discovery and prejudice. It follows the adventures' of Tamashi, a young Japanese girl that suddenly finds herself lost and alone in the Ancient Land; a foreign and bizarre place with magic like spirits and unique monsters. Things turnout even more bizzar when she discovers she has the power of the Child of the Moon. She is only one of many special type of people in the Ancient Land that hold powers of nature and life. Many of which are persecuted and feared for these powers. Being a girl from modern day Tokyo, it's a lot to take in. But with some help of new friends and finding her self confidence, in both herself and her new powers, Tamashi just might find a way home.
The series operates on a chapter a month and is planned to last for quite some time. It takes many inspirations from shonen and seinen manga. Series like:
One Piece, Soul Eater, Zatch Bell!, Inuyasha,
and many others. 

Why Patreon?

It has always been my dream to be a cartoonist that creates stories and art that can inspire many different people. (and live off it) Patreon seemed like the best way to help keep this dream in reach and would allow me to interact with fans of my work.
Tamashi
seemed like a much bigger investment than some of my previous works so I wanted to give readers a way to give back to a series they might enjoy.

What would my money be funding? 

The money made here would mostly be used for living expenses and other artists needs that would allow me to work on
Tamashi
as a job. It will be my job to continue making new chapters and to tell an interesting narrative through the medium of comics. I'm looking to keep a healthy relationship with my readership.
Future Perks

I'm also planning some future bonus perks for the
Tamashi
Pateron. Stuff like exclusive discussions on new chapters with the creator (Me), art commissions, and maybe some donator exclusive merchindise. 
Thank you checking out the
Tamashi
Patreon. I hope you will continue to read!            
Well with this amount I can get the Creative Cloud in order to expand the capabilities of the digital media I produce. Programs like In Design and Illustrator will allow me to make plan physical book prints and polish my line work.    

2 of 4
By becoming a patron, you'll instantly unlock access to 56 exclusive posts
By becoming a patron, you'll instantly unlock access to 56 exclusive posts
Recent posts by Ryan McCarthy
How it works
Get started in 2 minutes