Tamiko Ambrose
is creating a six-month sabbatical to focus on her writing and her health.
Select a membership level
The Bambaras
($3 or more)
"The purpose of a writer is to make revolution irresistible."
― Toni Cade Bambara
The Walkers
($10 or more)
"Look closely at the present you are constructing:
it should look like the future you are dreaming."
― Alice Walker
The Kincaids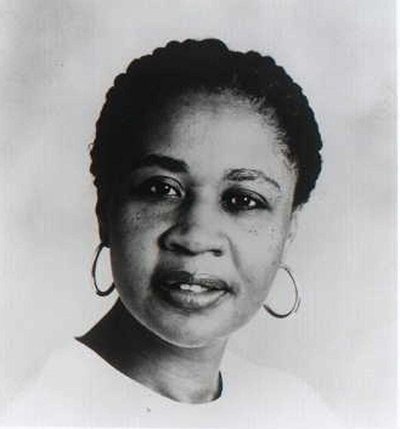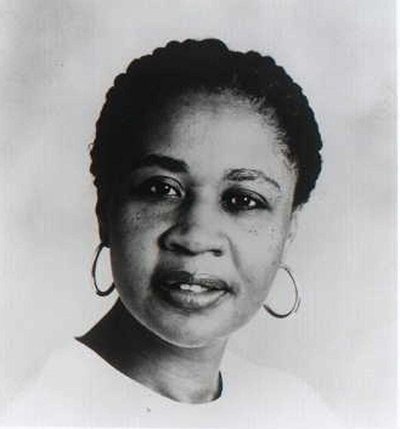 ($20 or more + gift)
"When I'm writing, I think about the garden, and when I'm in the garden I think about writing. I do a lot of writing by putting something in the ground."
― Jamaica Kincaid
To thank you for your patronage, you will receive ONE postcard featuring art by Tamiko's daughter, Liana Ambrose-Murray.  
About Tamiko Ambrose
*PLEASE SHARE PUBLICLY*

From Tamiko:
A few months after a three-day trip to the hospital with a health scare, a crazy idea emerged during a retreat with Desiree Adaway. She asked the folks in the room, "What does victory look like?" She asked us to name the resources/people/reparations we need so we can dream and design the lives we are meant to live. When the words sabbatical popped out of my mouth, I even surprised myself. I could feel the 'yesss' swelling inside my chest until there was nothing I could do but cry. Yes, I needed a sabbatical.
Since that day, as I've timidly shared this idea with a few folks in my circle, the yeses have been resoundingly reflected back to me. Yet, the dream continued to live in my head. I took no action steps and made excuses to family and friends. I think I was afraid and perhaps I did not feel worthy. Also, I prioritized my work over myself and somehow could not find the time. Excuses, excuses.
For my 47th birthday, my big-hearted, generous-spirited daughter did some plotting and planning and recruited the support of a few close friends. Over my birthday lunch, she shared a few pages of beautiful words from folks who also believe I am in need of a sabbatical and who generously contributed to a fundraising campaign. I have never been so surprised or felt so incredibly loved my whole life. Please read Liana's note below with an ask of my community to support me in taking a sabbatical to solely focus on my heath and reclaiming my creative life.
----------------------------------------------------
Dear Community:
I am (secretly) writing on behalf of my mother, Tamiko Ambrose-Murray, to raise funds for her to go on a
SIX MONTH health/writing sabbatical to New Orleans from January to June of 2020.
As you may know, my mother is a writer. I believe she has a god-given gift and purpose on this Earth to be a writer. For the majority of my life, my mother has dedicated her time and energy to taking care of my brother and I as well as working in community. Her commitment to community work in Asheville has pulled her away from writing, and recently has led to some significant health challenges.
Tamiko is seeking this time to reconnect with her spiritual practice, take care of her health and focus solely on writing without external pressures. Since this will be six months of NO WORK, we are aiming to
raise at least $36,000 (or $6,000 per month) 
through patrons and single donations to support her living costs. It will cost approx. $6,000 per month to cover rent/bills back in Asheville AND living costs (gas, food, health, rent/bills) in New Orleans for 6 months. Any additional funds raised will go towards her extensive medical bills.
Thank you for reading, sharing and possibly contributing. 
Sincerely, her daughter,
Liana
P.S.
If you would like to offer a one-time donation instead, please donate to our
GoFundMe
. You can also donate directly on cashapp $lianaam, Venmo @Liana-Murray or Paypal
[email protected]
to avoid processing fees. Please include "Tamiko" in your description and your donation will go directly towards savings for the sabbatical.
BENEFITS OF YOUR PATRONAGE
If you are able to offer $20 or more per month, you will receive an arts gift as a thank you.
$131.74 of $6,000
per month
Our goal is to raise $6,000 per month for six months or $36,000 total to allow Tamiko to go on sabbatical from Jan-June, 2020. All funds raised will go towards living costs in New Orleans and to cover rent/bills in Asheville while she is away. 

Any funds that you begin to donate now on a monthly basis will go towards the 6-month sabbatical. We are only asking you to contribute for 6 months or until July of 2020 when Tamiko's sabbatical ends. We will notify you after 6 months have passed as a reminder, and again when the sabbatical ends.

1 of 1
Recent posts by Tamiko Ambrose
How it works
Get started in 2 minutes