Tanuki Tinka Asai
is creating Cosplay, Cosplay-clips, Pictures, Artwork, Comics, Anime
Select a membership level
Cute Tanuki Balls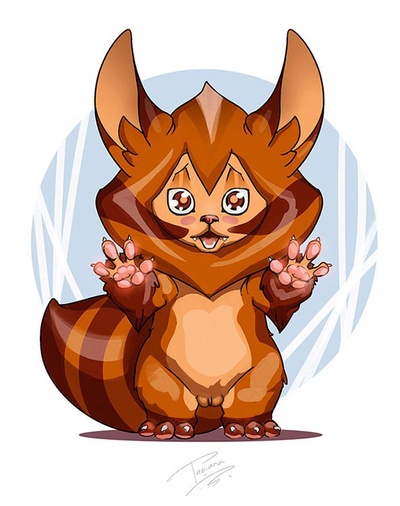 Your support is always amazing and well received! Be it small or big, everyone in the Tanuki kingdom is treated equal ;3
 I send you a very big hug! :3
Discover some new photos before the official release :3
Work in progress photos(PATREON EXCLUSIVE) :3
Backstages :3
Some home photo ;3
You are welcome! ;3
Sweet Tanuki Balls
Discover new photos before the official release ;3
Access to patron only feed (polls, news, plans)
1 HQ photo from exclusive photoshoot (sending to your email) monthly 
When we reach 9 Patrons in this Tier, I will make a giveaway (for every patrons) to send one A4 sized print or two A5 sized prints with a signature and a special message
"Thank you" rewards  :***
Awesome Tanuki Balls
19 Likes in your Instagram :3
I will follow you in Insta ;3
exclusive selfie in a new cosplay ;*
costume progress ^^
3 wallpapers for your desktop <3
About
Pleased to meet you, and welcome to my inner world of raccoon cosplay. :3
My name is Tanuki Tinka Asai.
All three parts of my nickname have an explanation:
Tanuki: my favorite animal (my own made-up clan and my personal mascot)
Tinka: my friends started calling my this ten tears ago
Asai: berries of youth that I yearn to taste one day (hopefully a ton of them)
I'm a Russian cosplayer, model, and 2D artist in the game industry.
Cosplay has been a hobby of mine since 2009. It's a very important part of my life, and I've already made lots of awesome costumes and brought many characters to life in my performances. But I can't stop! I want to make even more epic, high-quality, top-notch costumes! And you can help me do it! If you like my cosplay and want to support me I would really appreciate it.
Here are some of the things I've done:
I really love cosplay, and, most importantly, I try to embody the characters I've chosen as closely as possible so you'll say "YES! EXACTLY! THAT'S JUST HOW I IMAGINED THEM!"
The main thing I want to do is make people happy. I want to brighten their day with my art and cosplay. That's really the most important thing for me. I do my very best for you because I love cosplay just as much as you do.
For my patrons: exclusive photographs, fan badges, and surprising, hilarious, or exciting post-shoot backstage visits
By becoming a patron, you'll instantly unlock access to 66 exclusive posts
By becoming a patron, you'll instantly unlock access to 66 exclusive posts
Recent posts by Tanuki Tinka Asai