Tara Nicole Williams
is creating safer theatrical experiences.
Select a membership level
Nornir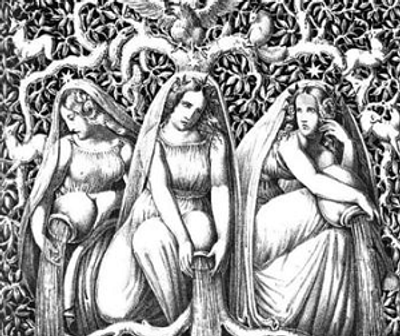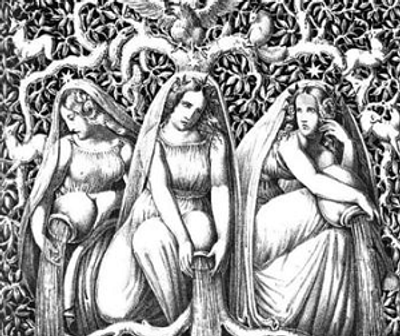 "Thence come the maidens mighty in wisdom, three from the dwelling down 'neath the tree" -  Völuspá 
Like the Fates, the Nornir wove every thread of an individual's life. Help us weave the tapestry. You will receive a personal thank you letter for your contributions as well as exclusive Patreon content.
Shieldmaidens
"On these captains, who had the bodies of women, nature bestowed the souls of men." - Gesta Danorum
Receive a public thank you for your contribution on all works - for history will not forget you. You will also receive exclusive content and a thank you letter.
Valkyries
"Is the welkin gory with warriors' blood as we valkyries war-songs chanted."
- Njáls saga (Chapter 157)
Get little gifts of gratitude, public recognition for your continued contributions, a thank you letter, and exclusive access to content.
About Tara Nicole Williams
We all know the power of art. We read the studies, listen to the anecdotes, and feel the power when we stand before it. Art is a universal language. However, it's not always accessible.

My goal as an artist has always been to make arts education available to anyone who wants it. More importantly, I have worked to gain the knowledge I believe my community desires most. Over the last ten years, I have trained with major organizations in the acting, fight, and intimacy realm to bring about major change. A journey I am excited to be on, but one that requires much.

That's where you come in! We all know the adage, "it takes a village". Well, I am calling on my village to help. I have been self-backing my education for many years, and regardless of what comes next, I will continue to give my knowledge back to the community I love so much. But by becoming part of my Patreon village, you will not only be giving to me, you will be gifting back to our community!

Knowledge is power, so let's work together to light this place up! Are you with me?
OPPORTUNITY!
If we can reach 100 patrons, we can help support the hiring of other talented artists. Many times, groups and individuals are strapped to raise the necessary capital for the worth of an artist. There are a few projects I am working on right now that would be able to push forward with the addition of skilled paid artists.
1 of 3
By becoming a patron, you'll instantly unlock access to 4 exclusive posts
By becoming a patron, you'll instantly unlock access to 4 exclusive posts
Recent posts by Tara Nicole Williams
How it works
Get started in 2 minutes