TARODCAST
is creating Podcasts, Communities, Communication, and Stronger Relationships
Select a membership level
CRTN-Tier
Patron Perks:
+ Early access to the TARODCAST Podcast and the general TARODCAST "Throne" Group Chat! 
+ Personal shoutout at the beginning of the newest TARODCAST episode

StayCRTN-Tier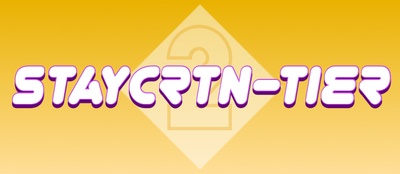 Patron Perks:
+ CRTN-Tier Benefits, plus
+ Early access to CRTN-T Media
+ Discounted Merch, Services, and Original Music
+ Additional CRTN-T Freebies
+ Under The Moon Podcast access on Patreon and crtn-t.com

ForeverCRTN-Tier
Patron Perks:
+ STAYCRTN-Tier benefits, plus
+ Under The Moon "Throne Room" Group Chat Access *NSFW* (download from your App Store and check the corresponding Tier Post!)
+ Exclusive Photo Shoot Previews
+ Exclusive New Music Previews
+ Access to CRTN-T Business Network (coming soon!)
+ Plus more!

About
Welcome to the OFFICIAL Patreon Page for TARODCAST!
Thank you SO MUCH for visiting. We hope that the content we create will keep you coming back for more! For our beloved Listeners, we thank you for dedicating your time, energy, and, for our Patrons, your hard-earned dollars to help us make this podcast successful.
Our Patrons - YOU - will receive access to the many, growing benefits that we have to offer. We are excited for what's to come, and we are glad you're joining us for the journey! By visiting us here, you're telling us that WE are worth YOUR time. We cherish this IMMENSELY.
For the Gods and Goddesses out there
, you'll have access to our NSFW Podcast, called "Under The Moon: A Goddess and Godcast by CRTN-T," which will diiiiiive innnnn to the most intimate, controversial, and titillating aspects of relationships, sex, communication, health, and conversation topics that will inspire you to fill that wine glass up a few times while you're listening! This is not just for the "grown and sexy," but for the "open and respectful." We will explore EVERYTHING we can possibly explore in a way that is both exciting, and thought-provoking. We know you'll love it.
We want to give you the best quality content we can possibly deliver, and your support - social, word-of-mouth, reviewal, monetary, spiritual, and any other ways you can think of - mean THE ABSOLUTE UNIVERSE to us, and we sincerely want you to know that we CANNOT be who we are without YOU.
If you have any questions, comments, concerns, criticisms, or complaints, feel free to reach out to us through email at
[email protected]
, or via any of our social media. Just type in "CRTN_T" on the popular ones. You'll find us. Guaranteed.
You are valued. You are family. You are CRTN.
Thank you.
Once we reach this goal, we will be able to acquire additional equipment and bandwidth to host longer, higher-quality, guest-filled, episodes of TARODCAST and TARODCAST: Under The Moon!
1 of 1
Become a patron to
Unlock 68 exclusive posts
Connect via private message
Recent posts by TARODCAST