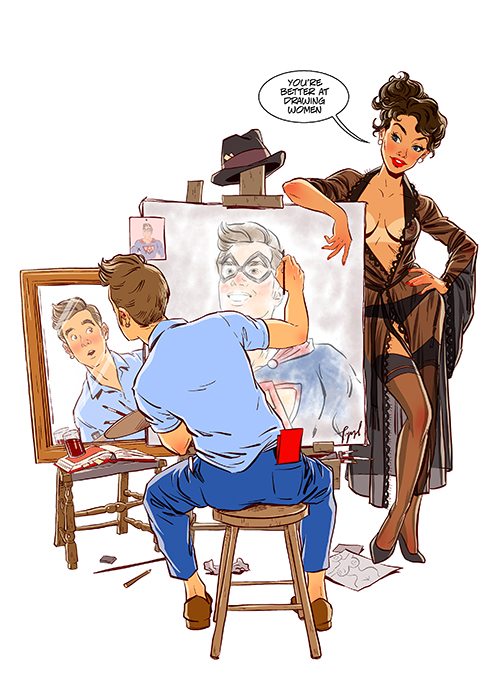 My name is Andrew Tarusov. I was born in Rybinsk, a small town near Moscow in Russia. Since childhood I was fascinated by all kinds of art, especially by animation and illustration. My passion defined my future occupation. After graduation from university where I studied oil painting and animation, I started developing my own projects. Now I moved to Los Angeles with my wife and two dogs and new page in my life began (maybe,because of high apartment rent) So, I decided to launch my Patreon page.
Perhaps you are already familiar with some of my series such as
Game of Thrones Pin-Up
,
Disney Princess
and
Villains
,
Cartoon Characters that Got Old
or
Disney in Tim Burton Style
(More images, you can see
here
).
I have worked for
Disney
,
FOX
,
Maxim
,
Cosmopolitan
and others.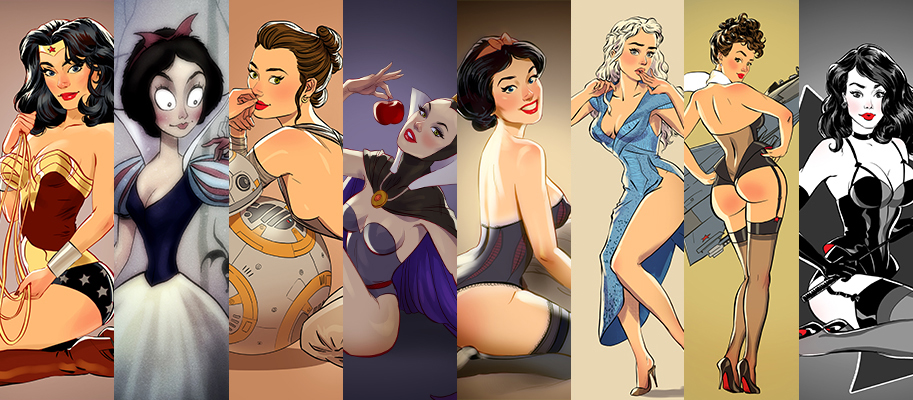 I have a lot of interesting for you! And I mean it. I think this is one of the most content filled Patreon pages on the whole platform. My current projects are:
Pinupocalypse: 
Award-winning "Pinupocalypse" is a Pin-Up-Zombie-Horror-Sci-Fi-Dieselpunk-Comedy comics about two girls who have to clash with zombies and aliens. Graphic novel takes place in the 1950s era in California, where Cadillacs and patriarchy ruled the world. Foxy is just a young girl who wants to buy a nice dress for her birthday, but the giant thing that falls down from the outer space changes her life immediately!
Two pages every month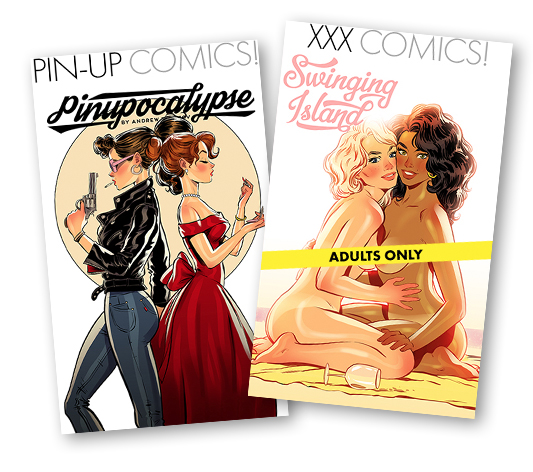 "Swinging Island"
is my first adult project. Story takes place on the nude beach, where young couple came to have some suntan and some fun. But accidentally another couple joined them. What's going to happen after? Join, and find out!
Two pages every month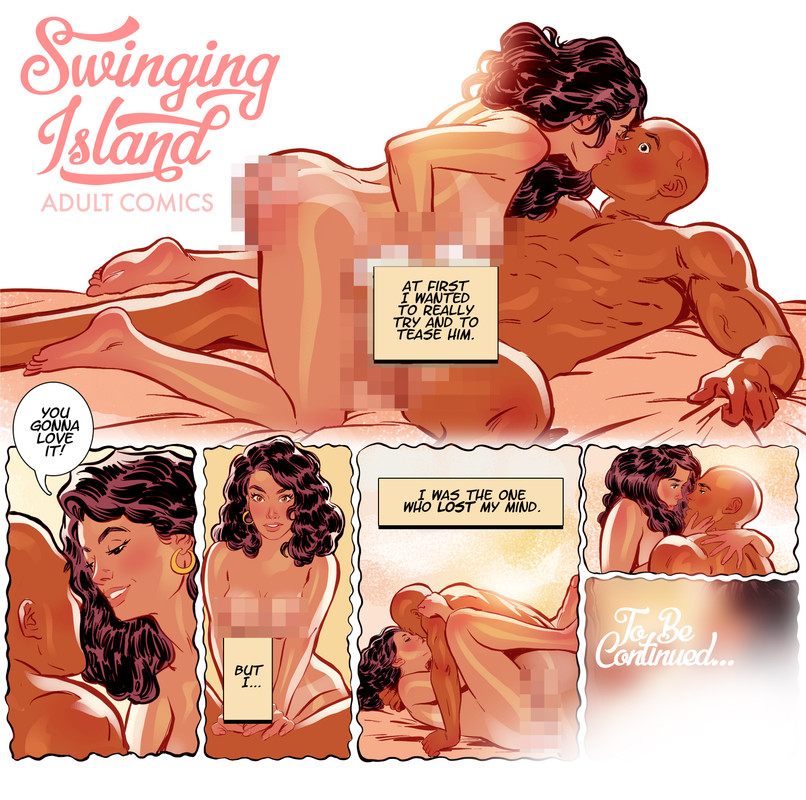 You have to be 18 years old to get access to that comics!
Picture series:
I like Pin-up! I like to create controversial and sometimes viral picture series based on pop culture. I like to mix unmixable things up. I like erotica and retro style. I think, sers of pictures are the best, because through them I can transfer certain ideas and concepts. So, if you are looking for something stylish, weird, kinky and fun stuff, you are in the right place!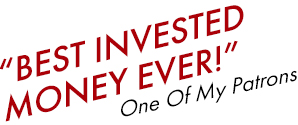 Where Can I get previous Content?
Here! Everything is here. Just follow the white rabbit and he will show you where to find all the stuff I did in the past 2,5 years.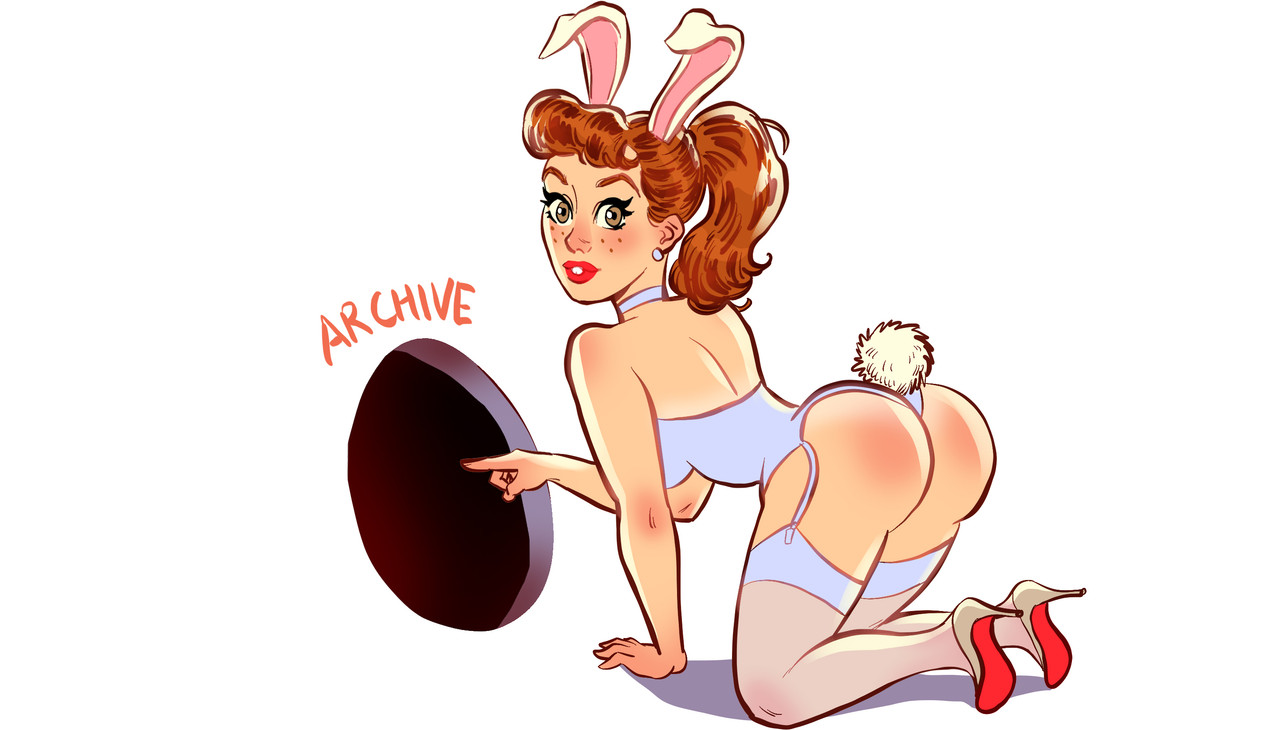 Patreon is a great place to hang out and ask any questions. I'll always answer your message here, but If you like other social media as well, please feel free to contact me there!
You can find even more pictures & materials on my different accounts.
https://www.youtube.com/tarusov
https://www.instagram.com/askandy/
https://www.facebook.com/tarrusov
https://vk.com/tarusovart
https://twitter.com/tarrusov
http://tarusov.tumblr.com/
Here's my top patrons and I want to thank them especially! It means really a lot for me!