Taxiderby
is creating Rainshade, a game about cute friends and crying & unity tools
Select a membership level
Casual Conjurer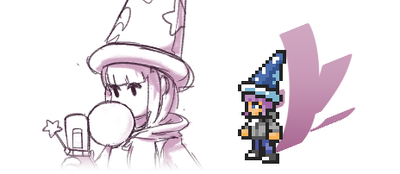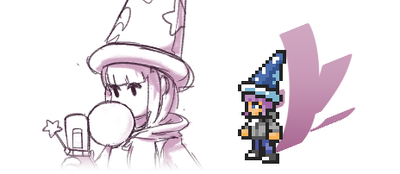 Magic is mostly a hobby for you. You haven't gotten around to casting a fireball yet, but you probably could if you really tried.
• Gives access to the Patron-only discord.
• Download links for any music for Rainshade posted publicly
• Immediate access to the Senza unity pack

Includes Discord benefits
Enthused Thaumaturge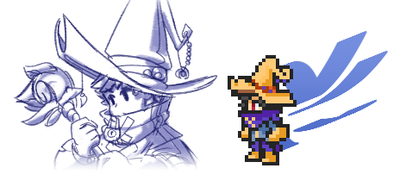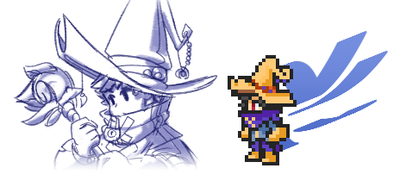 You've got the urge to 'turge!! Thaumaturges will have access to exclusive concept art. Cast a real good spell for me, buster.
Includes Discord benefits
Off-White Mage
You've acquired your own EMPLOYMENT CRYSTAL and have been promoted from Thaumaturge to Thaumamage!! In addition to access to all dev and tutorial posts, Off-White Mages have multiple benefits, including:
• Access to early previews of music for Rainshade
• Getting to vote on and suggest upcoming tutorials
• Early access to any playable content
• Getting any smaller project released during development for free
Show those 'turges how to cast a REAL spell.

Includes Discord benefits
About Taxiderby
LATEST SENZA DEV PACK IS HERE
HEY
Do you like games like Klonoa or Mischief Makers?? Why aren't there more of those!! What the heck!! So here's the deal
I'm going to make games inspired by them because they won't
Also I want to help other people learn to make games because I love it and I want other people to find what they love that's important too
third bullet point
But it turns just making a game and putting it out for free isn't a good business model, because while it impresses the people at the electric company they are still threatening to cut off power to my house (where I live) unless I give them actual money, so perhaps you could help me with that????
OKAY WHAT'S RAINSHADE


RAINSHADE
isa puzzle-action psuedo-RPG game mixing the atmospheric story styling of niche RPG Maker games like
Ib
and
OneShot
, with the sorts of puzzles you'd find in
Captain Toad Treasure Tracker
and
Klonoa
. Oh, and the parrying of
Metal Gear Rising
, for some reason. Make new friends! Solve a mystery!! Parry a boss' attack and watch them fly across the room! It's a difficult game to describe! I'm sorry!!
FEATURES:
• Customize your own player character!
No, for real. Pick your head, eyes, and colors. This wasn't wise to include due to the sheer workload but I did it anyway

• Explore towns and dungeons full of strange characters and sneaky puzzles!
• Unique, defensive and counter-attack-focused puzzle boss battles.
You don't have a direct means of attack, at all! Outsmart bosses, and use their own strengths and environment against them. And then chill with them afterwards once the dust settles. Sometimes someone needs a good clobberin' before they'll be your friend
• Secret's...
If you find them all, save some for me ok
• You can text your friends stupid garbage!
They might hate it! Just like real life!
• Assist options!
Mostly here for the story, characters, and environments? None problems!!Rainshade includes various options to make your journey much more enjoyable for those not here for the gameplay.
•
The opposite of that!!
Bonus challenges for those who WANT things to be harder! In some cases maybe too hard!! I'm out of control!
• Carry your umbrella like an actual umbrella because I thought it would be cute!
(and I was right)
 ALL THIS COULD BE YOURS
ACCESS TO TUTORIALS AND DEV TOOLS FOR UNITY

A lot of these are tools I developed specifically for my own projects, with occasional extra requested features!


ACCESS TO THE OFFICIAL DISCORD

Any pledge is enough! Access is permanent (unless you get banned so don't cause a ruckus!!)

BEHIND THE SCENES W/ CONCEPT ART AND DEV POSTS
Learn the secrets to my incredibly chaotic dev process
GET YOUR NAME IN THE CREDITS

It's you! Impress your friends! Upset your enemies!!
GET ANY RELEASED PROJECTS FOR FREE

Yup! Yeah!! You must be a $5+ patron BEFORE the month of release to be eligible.
GET A CUSTOM NPC IN RAINSHADE

This is a high-tier reward, but it's for real!!
WHERE IS THIS MONEY GOING
There's a few incredible people involved in development, so by pledging to this patreon, you're also supporting them!
Wheel_Able
- music, sound design, gameboy advance ownership (all three versions)
Kenju
- sprite assets, backgrounds, environment feedback
And a few others helping here and there along the way...
HEY I'M ALSO OVER HERE
Twitter
•
itch.io
Also if you're looking for the last Puro build for some reason it's here:
CURRENT PURO BUILD: v0.0.3f13 (2/11/2019)
Thanks I love you
$878.96 of $1,000
per month
I will let AT LEAST ONE of you kiss a Rainshade character of yOUR choice on the cheek

6 of 8
Become a patron to
Unlock 41 exclusive posts
Connect via private message
Recent posts by Taxiderby
How it works
Get started in 2 minutes