Three Black Halflings
is creating a "definitely not hot garbage" podcast. - Lou Wilson 2020
Select a membership level
Breakfast
"Honey nut cake and marmalade. That's a good start"

As a member of our 'Breakfast' tier:
Shirefolk Shout Out - We will shriek your name around the shire on the show as we thank all our patrons at the end of each episode!
Raffle Time - We halflings LOVE to celebrate. What caps off a celebration like a raffle! You'll be entered every month into a draw, the winner of which will get to name and pick the lineage of a NPC character in either our 'The Wagadu Chronicles' campaign or any future one-shots.
Register to Vote! - Voting is very important! 😉 So we wanted to give you, our Patrons, the chance to vote on, themed future one-shots, merch and on show discussions.  
Second Breakfast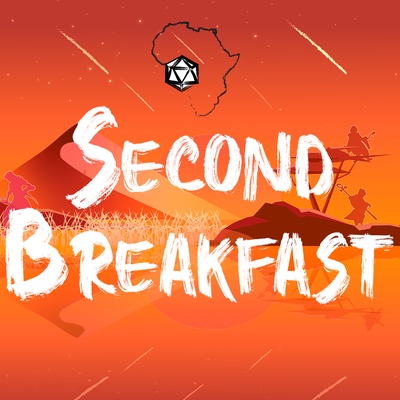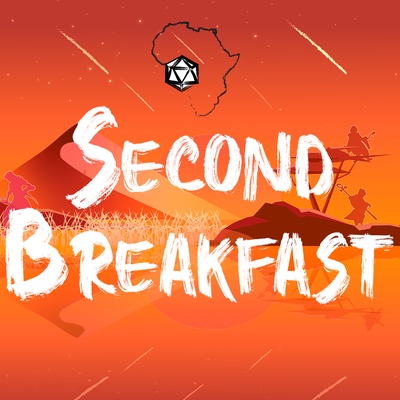 "We've had one, yes. What about second breakfast?"
As a member of our 'Second Breakfast' tier:
Bonus Episodes - You'll receive extra bonus episodes of Three Black Halfling chat. We'll be talking about everything and anything, our campaigns, what we've been up to, what we've been watching, reading, listening to ... only one thing is for sure, there will be more chaos. We'll also be included pre and post chats, as well as moments that were to rediculous to make it into the final show.
You'll also receive all the goodies and treats from the "Breakfast" tier: 
Shirefolk Shout Out
Raffle Time 
Register to Vote! 
Elevenses
"What about elevenses? Luncheon? Afternoon tea? Dinner? Supper?"
As a member of our 'Elevenses' tier:
The Wagadu Watch - Exclusive access to post-show discussion of each of The Wagadu Chronicles sessions, our afrofantasy acutal play campaign. You'll also gain exclusive access to the entire video catalogue of live-streams.
Halfling Hangout - Come hang out with us! We'll be organising regular zoom chats for Patreons of our highest tier. These won't be recorded, just a chance for us to chat to you (virtually) face to face and thank you for all of your amazing support.
You'll also receive the tasty nibbles contained within the 'Breakfast' & 'Second Breakfast' tiers:
Bonus Episodes
Shirefolk Shout Out 
Raffle Time 
Register to Vote! 
About Three Black Halflings
Hullo Halflings - Welcome to the Three Black Halflings Patreon Page.

We can't thank you enough for taking the time to give this page a peruse. Three Black Halflings is a Dungeons & Dragons Podcast, dedicated to promoting diversity and inclusion in all things fantasy. Our main show will always remain free, but by contributing to this Patreon you are helping us put as much time and energy as we can towards creating the most exciting content possible and give back to the incredible community we are honoured to be a part of.

We'll be using Patreon to firstly recoup the costs of running the show and keep up the same consistent quality, whilst giving us more opportunities to create even more exciting content. We also want to make sure we are investing back into other black creators, whether that be through commissioning art pieces for the Podcast or creating special events and episodes that features black content.

Thank you for your support and for joining us on this adventure.
Jeremy, Unati and Jasper

$352.42
-
reached!
per month
Can we hit £250? if so we will do a live Q & A episode! There will be laughs, hard-hitting topics (like what Unati is doing with the jewels), and chaos, like lots of chaos! 
2 of 2
Become a patron to
Unlock 59 exclusive posts
Connect via private message
Recent posts by Three Black Halflings
How it works
Get started in 2 minutes