TBM Games
is creating 5E Game Supplements
Select a membership level
Patrons
A dollar a month is a great way to show that you care about TBM Games. Thank you!

You'll gain access to my patron-only content, such as update plans for TBM Games, early access to new articles, and the ability to vote in occasional user polls.

Adventurers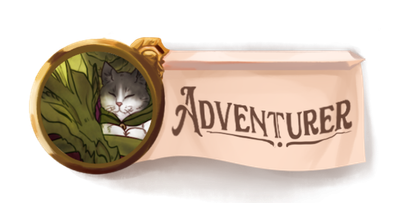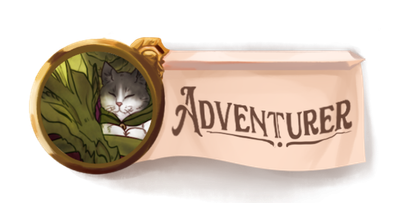 Five dollars a month is a big help to sustain the site and help shape future articles. Thank you very much!

In addition to patron-only content, you will gain access to player option PDFs, like new character classes and subclasses, distributed through DriveThruRPG.

You also get access to the entire PDF Back Catalogue, giving you over 100 pages of great new 5E content!

About TBM Games
Hello, everyone! My name is Christopher Knapp. I've been playing and creating fantasy tabletop role-playing games since 2009.
One of the biggest jobs as a game master is telling interesting stories while still giving your players control over their own characters. To that end, I have found myself writing lots of content to augment my games, including new player options, monsters, and houserules. With Fifth Edition quickly becoming my go-to tabletop RPG for its simplicity and flexibility, it seemed natural to decide to make a blog to provide Fifth Edition content using my skills and background in game design.
TBM Games is a blog devoted to producing new and unique Fifth Edition content for both players and storytellers. This blog focuses on smaller, bite-sized pieces of game content so that you can introduce it into your campaigns as you see fit, rather than dissecting large books and inserting what you like into your game piecemeal.
Your patronage primarily goes toward improving the site, allowing me to cover costs associated with running the website, commissioning illustrations, writing, and playtesting.
At $125 a month, I'll not only be making enough to cover the costs of maintaining the website, but also will have the budget to expand my scope into slightly larger projects. In addition to blog posts and PDFs for patrons, I'll be able to work with artists on a regular basis to produce higher-quality works.

I'll also open a new Patron tier which will include playtest-draft content, similar in format to official 5e playtests, allowing you to help shape game content to come.

3 of 4
By becoming a patron, you'll instantly unlock access to 38 exclusive posts
By becoming a patron, you'll instantly unlock access to 38 exclusive posts
Recent posts by TBM Games
How it works
Get started in 2 minutes