TBM Games
is creating 5E Game Supplements
Select a membership level
Patrons
A dollar a month is a great way to show that you care about TBM Games. Thank you!

You'll gain access to my patron-only content, such as update plans for TBM Games, early access to new articles, and the ability to vote in occasional user polls.

Includes Discord benefits
Adventurers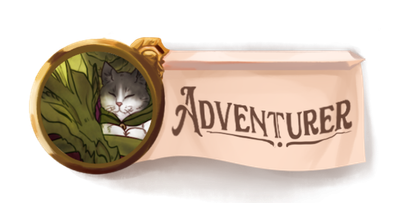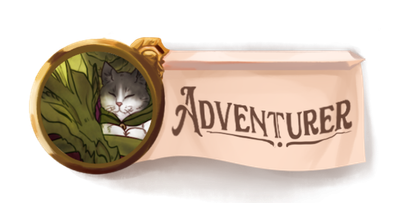 Five dollars a month is a big help to sustain the site and help shape future articles. Thank you very much!

In addition to patron-only content, you will gain access to player option PDFs, like new character classes and subclasses, distributed through DriveThruRPG.

You also get access to the entire PDF Back Catalogue, giving you over 100 pages of great new 5E content!

Includes Discord benefits
About TBM Games
Material for Your 5e Games
Hello, Patreon! Odds are that if you're reading this, you know me already as either Christopher Knapp or alleged personality on Twitter,
@Nat1Advice
. However, on the off chance that you've stumbled upon this page by providence, I will gladly try and convince you why this Patreon is worth your hard-earned dollars. TBM Games is a best-selling small publisher of 5th Edition-compatible material, bringing 10 years of tabletop role-playing game passion and game design experience to you in an affordable digital format.
You can visit the
TBM Games website
to discover free 5e materials for your games if you want to see what I write before you pledge to this Patreon.
The Adventures Continue!
TBM Games aims to expand 5th Edition with materials that inspire you to create your own stories. Every month, TBM Games releases supplements with new monsters, character options, or system tweaks to enhance your games. These supplements are designed to be both affordable and digestible, with just enough narrative hooks to easily integrate their content into the worlds you imagine without being entrenched in a single setting.
Your Support
Your support keeps the lights on, ensuring that the TBM Games website will remain a free resource for the 5e roleplaying community. It also helps me purchase stock art or commission new art to bring these supplements to life with visuals. In exchange for this support, you'll receive early access to this new game content, or even PDF copies of these materials for easier offline use. As an Adventurer-tier backer, you also gain access to the entire back catalog of TBM Games' PDFs.
Here are just a few of the PDFs available to Adventurers:
Primordial Power:
In time immemorial, the gods waged war with the primordials, chaotic elemental titans. Though the gods were triumphant, the threat of these titans still looms to this day, and their powers still linger, if you know where to look. This book contains a pantheon of 7 primordials, monsters to challenge any level of party, and new bard, cleric, and druid subclasses.
The Tamer – Trappers, Dragon Masters, and Summoners:
Never go into battle alone again – the Tamer class brings companion monsters to their aid. Lay cunning snares and ambushes as a Trapper of natural beasts, bring the elemental might of a chromatic dragon ally as a Dragon Master, or call upon elementals, fey, and fiends from a magical deck of cards as a Summoner.
Monastic Tradition – Way of the Jasmine Dragon:
Use a monk's ki abilities to brew potent magical teas which both delight the senses and bolster their imbibers' combat abilities.
Sorcerous Origin – Vampiric Bloodline:
Play as the iconic monsters which stalk the night and thirst for the blood of the living! Sorcerers with this bloodline may gain vulnerability to sunlight, but they gain the ability to use other creatures' hit dice to gain temporary hit points, transform, and magically regenerate their wounds.
Bard College – College of Conspiracy:
Whether this Bard College exists is hotly debated, by the design of those who might practice it - bards who have delved deep into this obscure lore use archaic knowledge to craft intricate rumors about themselves and their enemies. Over time, truth and lies congeal into an incoherent mess, and in the confusion, the bard is quietly forgotten or found unapproachable.
At $125 a month, I'll not only be making enough to cover the costs of maintaining the website, but also will have the budget to expand my scope into slightly larger projects. In addition to blog posts and PDFs for patrons, I'll be able to work with artists on a regular basis to produce higher-quality works.

I'll also open a new Patron tier which will include playtest-draft content, similar in format to official 5e playtests, allowing you to help shape game content to come.

3 of 4
Become a patron to
Unlock 39 exclusive posts
Connect via private message
Recent posts by TBM Games
How it works
Get started in 2 minutes