Tea Fox Illustrations
is creating artwork inspired by Japanese yōkai
Select a membership level
The Little Wisps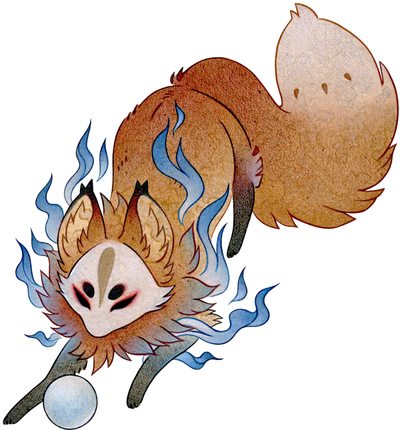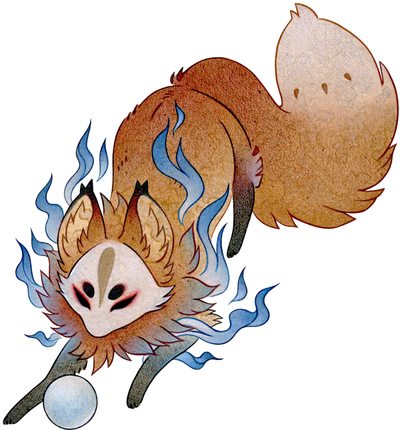 Thank you for lighting my way!

You'll receive: 
❀ First dibs on original artwork
❀ Access to polls 

The Forest Sentinels
Thank you for watching over me!

You'll receive:
❀ First dibs on original artwork 
❀ Access to polls  
❀ Access to blog posts
❀ Early access to full sketches, works in progress, and illustrations
❀ Behind-the-scenes development of projects

The Mischief Makers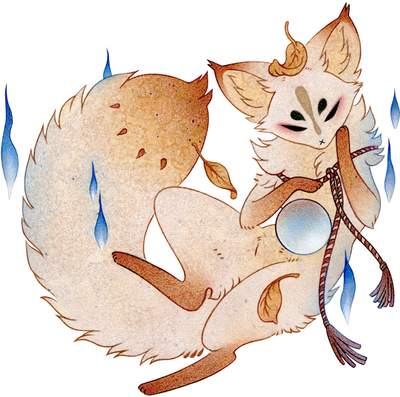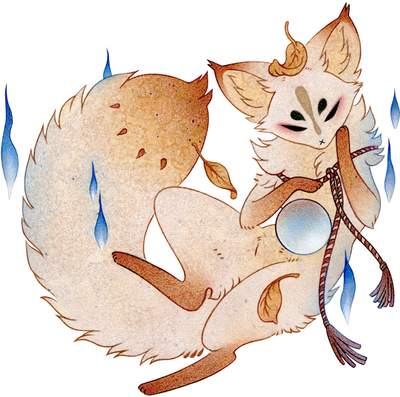 Thank you for gifting gold instead of leaves! 

You'll receive: 
❀ First dibs on original artwork
❀ Access to blog posts
❀ Access to polls  
❀ Early access to full sketches, works in progress, and illustrations
❀ Behind-the-scenes development of projects  
❀ Postcard with a personalized "Thank You" note   
❀ Time lapse videos 

About Tea Fox Illustrations
Welcome ~!
My name is Sarah and I'm a traditional artist who specializes in mixed media tea paintings inspired by yōkai animals from Japanese folklore.
Most of my illustrations explore the world of a young girl named Okina who, through a series of events sparked by her greed, becomes possessed by a fox and trapped within the realm of spirits. Throughout Okina's journey to regain her humanity, she meets many ghostly inhabitants. Some are willing to help, while others take a personal interest in seeing her fail.
Goals
Bringing Okina's story to life in the form of a small, illustrated book has been a goal of mine for many years
, and so I created this page to continue sharing and documenting the process of building her shadowy world with those interested in following along.
Though I maintain multiple social networks, it has become harder and harder for independent creators to showcase their work due to various algorithms working against us. Many posts fall through the cracks and become lost within the noise of chatter, news, and politics. It is my hope that this Patreon will become a haven for creativity and art-focused discourse, and allow patrons the opportunity to never miss another update. Additional artistic goals include creating new items, such as (but not limited to) stickers, charms, pins, stamps, and art books.
Patrons
Your patronage will grant me the financial stability to fully take on these projects
, and in return you'll receive exclusive insights; first dibs on illustrations available for online sale; first look at sketches, works in progress, and completed illustrations; patron-requested tutorials; process videos; and more. I'm also open to feedback and suggestions regarding additional items and tier rewards you'd like to see in the future!
Notes
Please be sure your address is up to date so you can receive your gifts!
Please do not share and/or repost patron-only posts. You will be blocked.
Please be kind and courteous. Bad behavior will result in your account being blocked.
About Me
As the cliche goes... I began drawing at a young age. My late sister, Laura, who was an avid gamer and nature enthusiast took to drawing animals and video game characters on the inside of our family's books. Cockatiels and the Mario brothers were her favorite subjects. I remember trying to mimic her sketches on the blank sheets inside my coloring books, which eventually lead to constant creation throughout my school years.
After graduating high school, I attended Arcadia University for four years and left with a BA in Fine Art Illustration (
along with crippling student loan debt
㋡). I currently live in the Pennsylvania countryside with my boyfriend, my white German Shepherd Sentry, and our big tabby cat Yu. My day job consists of cleaning and maintaining a local church, and within the remaining time I work to fill Etsy orders, create new artwork, prep for and attend conventions throughout the year, and manage various social networks dedicated to my art.
My ultimate dream is to have the financial stability and peace of mind to focus on art full time
❤
Support
I understand not everyone has the budget for monthly donations, or may need to cancel pledges in the future due to a number of reasons. This is okay! Please know you're under no obligation to stay a patron, and no questions will be asked if you decide to cancel.
If you'd like to be a patron but are not comfortable with monthly withdrawals, you are welcome to visit my online stores for prints, phone cases, totes, and more! I also have a
wishlist
available where you can help by purchasing research and reference material for my story.
Upcoming Conventions
Remaining 2020 Conventions Cancelled
Thank you for your kindness, generosity, and sincerity
❤
You're all a guiding light within the darkness.
With Love,
- Sarah
By becoming a patron, you'll instantly unlock access to 119 exclusive posts
By becoming a patron, you'll instantly unlock access to 119 exclusive posts
Recent posts by Tea Fox Illustrations
How it works
Get started in 2 minutes