Ted Packard
is creating Art, Music, Writing, and Storytelling
Select a membership level
Pygmy Owl
Small and Powerful.  You get to see what I'm making, posted here on the Patreon Feed. 
Access to The Library:  which is keepable, playable, readable downloads of the finished art, music, writing, and stories that I post (mp3s, PDFs, etc).   
Thank you for your support!!
Flying Fishes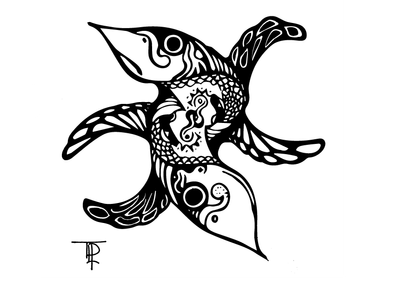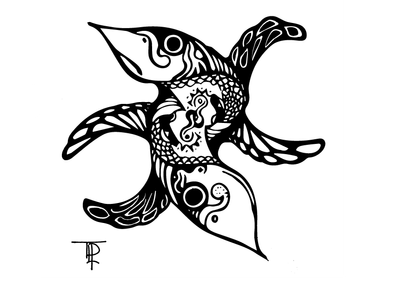 I'm sending you a
sticker
!
You'll also get your name in the credits of videos and publications that I make in recognition of your role as a supporter of my work.
(Unless you don't want this, then you don't have to!)
You still get:
Access to The Library
Patreon Feed Access 
Live Listener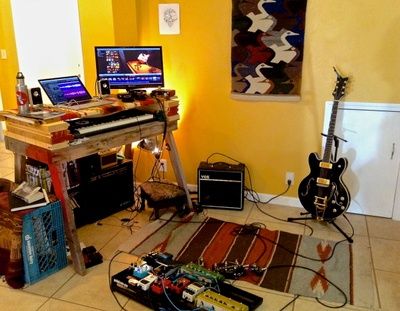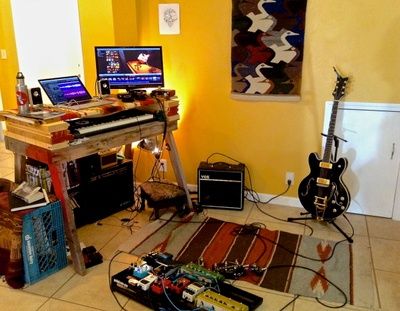 I play so much music that never leaves the house, and you'll get to hear it.  
I'll publish (weeklyish) raw, mostly unedited sessions of live performance, song workshopping, and improvisational wonderment.  These might be short and they might be long; they might be electric, might be acoustic; they might be audio, they might be video, too!
You still get:
Access to The Library
Patreon Feed Access 
A Sticker!
Thanks for supporting one of my favorite things: playing for people!
About Ted Packard
     "What is true is that I am an artist. I make music that I love. I draw and paint and burn and weave. I tell stories that make my life make more sense for the telling. I write words that move people. All of this moves people. This is what I do, and it is my deepest desire to live an honest life, one where I make exactly what is burning to come out, and to share that without apology or qualification." 

- Me, excerpt from my first post
If you're here, you LOVE what I do.
You want me to play, paint, draw, write MORE. That's what I want, too. Patreon is a way for you to support my ability and freedom to Create and to share it generously, recklessly with the people who really care. I can make what my heart sings out without worrying if I can sell it. And your dollars will go towards sexy goals such as new equipment to make better musics, a magical fan that will clear the air of wood burning smoke so I don't die for my art, or the really important things like rent and cat food.     
Patreon works like this:
You give patreon your credit card number, pay pal, etc, and you're charged $5 (or more if you like) each month to help support me in all my Art-Making, Life-Living costs so I can spend more time Creating. The video up top explains a bit more what I'm doing.     
    Some of you are here because you're my family (hi mom!), friend, longtime supporter, or Momentary Phanatic (you know who you are). I've always felt your support and love, and, as ever, words do not do justice to the gratitude that I have for the ways you made it possible for me to live by making my art. Thank you for thinking of becoming one of my Patrons, as well!
     If you're new to me and what I do, wow, thanks for being here. I'm super excited that my art is reaching new people. Thanks for considering becoming one of my Patrons!

I play two kinds of music.
I play acoustic progressive folk world music, mostly instrumental, with influences as varied as the familiar power riffs of Led Zeppelin and the complex finger-picking of Nick Drake to the melodic scales of classical Indian music and the heavy polyrhythms of Tool. My acoustic music has been described, "like a journey."
     I play guitars, banjo, ukuleles, dulcimer, cello, drums, and most things with strings that I can get my hands on. Each instrument has a unique voice, and that leads my hands in so much of what I play.
     I also have an alter-ego that plays electric progressive, minimalist, or ambient music with huge looping, epic-length soundscapes. These are all unique and spontaneous, drawing on themes that have been living in my head and hands for years, or coming into being for the first time, maybe only once.
     I am pulling music from the last seven years to create a live show that fuses my music and storytelling. I want all of you to BE at the shows, but in lieu of that, I'll be posting videos of these songs and performances. Holy crap, I'm making a show again. Get me to come play for you!
My visual art blends the natural shapes of the world with the surreal and the naturalistic.
I've been developing a unique and immensely satisfying style of nested shapes and curves for twenty years.
     Recently, I discovered, to my great delight, that my style translates effortlessly into
wood burning
. And this might sound crazy, but I've also fallen in love with mortis and tenon furniture-making. And you know what would look incredible?
Wood-Burned Mortis & Tenon Furniture
. And I kind of already have a commission. For real.
     I'm really touched that so often, when people see my artwork they exclaim and swoon and gush. So, I'm sending some of my favorites out into the world as stickers and t-shirts. I'm looking forward to seeing them on your water bottles and laptops and guitar cases and hearing about your friend who wears my t-shirt every single day.     
Writing.
I think the best thing would be reading my first post, down below. That's what my writing is like.
I am a Storyteller.
I learned to tell a story when I was stuck on stage behind a microphone while Jake Hull had to tune a sitar. It had nineteen strings. Turns out, I was really good at it. And actually, I love it.
     When I tell a story to an audience, I am following a thread that takes us all - the audience and me, too - on a journey, different every time, and leads us through moments and emotions that mean something different to each of us.
     It feels like rock climbing:  I can see where I want to get to and I plan my route, but I may have to improvise.  Which is the scary part.  And the fun part.  And some times, it's impossible to see the destination from the start. I just have to trust that we'll all get where we're supposed to go.
     You kind of have to be there. And maybe you will be! But if you're not, I'll be posting videos of the performances.
If you've read all this
, give yourself a hug from me, please.  And definitely go read the
Tiers
and
Goals
at the top of the page.  The orange buttons are the
buttons of power.  
That's all.
This is happening. 

Let's make some beautiful things.

My Love and Gratitude, 
Ted
PS:  Treasures abound from the past:  
Momentary Prophets:
 My old band.  Progressive Acoustic World Folk trio.  We all sang, we all played all the things.  Me with Jake Hull, Logan Byrd, and ten tons of youthful gumption. Two albums,
streaming free,
buy them if you love them!
https://momentaryprophets.bandcamp.com/
YouTube:
 Some music, a heartbreaking short film, and random stuff from life.
https://www.youtube.com/user/idioticidealist
Photo Credits on this page read like a super hero team:
(from the top)
Lucio Eastman (check out his music!)
Emily Gibson (buy a house from her!)
Annika Fae x2 (check out her blog!)
Ted Packard (check out Ted's patreon! ..uh, wait)
Kathlene Brooks (Vashon Wilderness Program's Instagram!)
$123.92 of $300
per month
Loop Pedal Payoff!  No more zero-interest loans and months of paying off this soul-speaking-enabling device!  I'm paying it off now and playing you a big long set of music to celebrate!
2 of 7
By becoming a patron, you'll instantly unlock access to 38 exclusive posts
By becoming a patron, you'll instantly unlock access to 38 exclusive posts
Recent posts by Ted Packard
How it works
Get started in 2 minutes