Tegerio
is creating comics and music
Select a membership level
Saga Subscription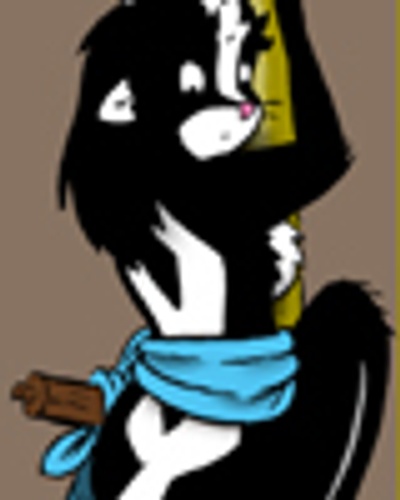 The Ballad of Adler Young weekly episodes
Zandar's Saga at least twice a month
Monthly Kelly pinup
Occasional extras
Everything that's available in the $2 tier.
Additional pinups & drawings.
Audio!  Music, weird noises, and occasional speech in mp3 format.
Rollie's Rangers Doodle Club
Limited (0 of 10 remaining)
Once per month, I draw something quick & simple according to your request!
See other Rangers' doodle requests and kibbitz about them!
Full access to all lower tiers!
Fun!
About
Hello everyone!  JW Kennedy here!  Tegerio means "mask."  It was the name of a raccoon monk in a story I did back in the 2000s right around the time I started building an online presence.  My musical alias "Dr. Phlogiston" is a much older & even longer story.
Zandar's Saga has been running on FurAffinity since 2007, fueled by enthusiasm and reader comments, but in the mid-2010s life caused my page rate to slow drastically.  I would like to see the Saga finished, and I hope you do too.  Your generous support will enable me to devote some time to that project.
I play music and do other things as well, so you can expect to see & hear some really nifty stuff if you stick around.
Your pledge also supports my long running forum adventure, The Ballad of Adler Young.  Check out the complete archive at
http://adleryoung.tumblr.com
BE AWARE:
  My account is set to Pay-Up-Front.  You will be charged right away as soon as you pledge (or if you increase your existing pledge), after which you will be charged on the 1st of the month, and the 1st of every subsequent month.  This means that if you pledge at the end of the month you will be billed "twice" - therefore it might be a better strategy to wait until the 1st if it's pretty late in the month.
$717.21 of $900
per month
You will have done a great thing, an amazing and beautiful thing.  This is enough for me to live on (just barely).  Free from petty financial concerns, I shall live out my days in dissipation & debauchery like the great Emperor Sartorius.

3 of 3
By becoming a patron, you'll instantly unlock access to 2,064 exclusive posts
By becoming a patron, you'll instantly unlock access to 2,064 exclusive posts