Peter 🌊 Jørgensen
is creating gm(48)
Select a membership level
Bronze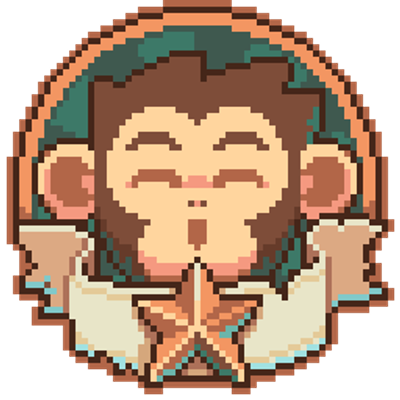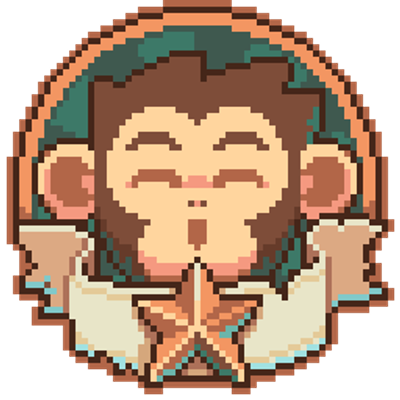 Every contribution counts.
If the participants of the 30th gm(48) pledged the price of just one coffee, we would have more than covered the costs for that game jam.
As thanks for your contribution, you will receive the following benefits:
Become a part of an exclusive group of contributors, and display my gratitude with a special badge on gm48.net
Get exclusive insight into webpage statistics for gm48.net
Includes Discord benefits
Silver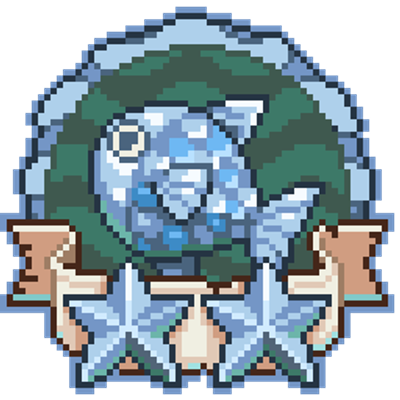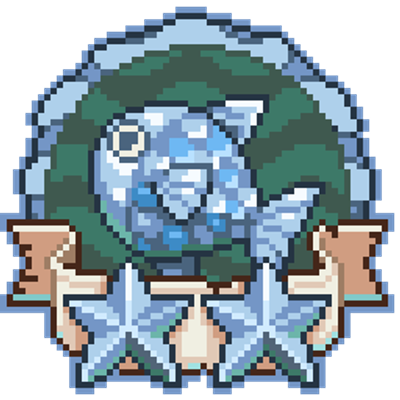 Level up your contribution.
As thanks for your contribution, you will receive all of the lower tier benefits as well as the following benefits: 
As a sign of my appreciation, your name and profile will be listed on gm48.net and elsewhere as a contributor.
Includes Discord benefits
Gold
Take your contribution to the top.
As thanks for your contribution, you will receive all of the lower tier benefits as well as the following benefits:
Unlock exclusive customizations for your profile on gm48.net.
Includes Discord benefits
About Peter 🌊 Jørgensen
A community event for GameMaker developers of all ages and abilities
My name is Peter Jørgensen. You might know me as 
tehwave.


I am the organizer of 
the gm(48)
, a quarterly 48 hours
#GameMaker
game jam, that joins together hundreds of developers for a weekend to develop games from scratch in a intense online competition to make the best game in just 48 hours.
I have started this Patreon page to assist me in growing and organizing the much-loved community event that is the gm(48).
Why your pledge is necessary
The gm(48) is a huge passion project for me, both in what it and the community means to me, but also by the amount of time, that it takes to support and maintain it. I have developed the website by myself to ensure that the developers won't have to think about anything else, but getting their game submitted on time.
As the game jam grows, so does the website's need for more memory, better processing power and larger storage space for the files, banners, icons, etc. The website has crashed before due to the large influx of submissions at the deadline, but I have been making strides at preventing that from happening again, and with your help, I can upgrade the hardware to match my efforts in software.
While I love spending time on arranging and developing the gm(48), it does take time away from friends, family and focusing on my own games. I am lucky, that those around me support me in my efforts, in what way they can, but there has always been costs, both monetary and time, attached to running a community event of this sort and size. With this, I hope your pledge can help me continue and expand my efforts.
What I have helped make possible
The gm(48) has been running for 8+ years to inspire (and pressure) developers to make games. As a result, not only have the developers grown and learnt a great deal from their experience, but many games have also been brought to life.
Here's a few of my favorites:
CRUNGUS 4: End of CRUNGUS
As the last entry in the quadrilogy, 
Crungus 4
by Tomato Tavern is a crazy fun game, that tearfully ends the storyline of Crungus, which began with first game's entry at the 22nd gm(48).
The Purrfect Opportunity
From a team of insanely skilled people comes 
The Purrfect Opportunity
, a game about petting a cat. ...It's not much, but it is so well-made and clearly a passion of the team, so what's not to love about this game from the 24th gm(48).
PokeyPoke
Armed only with a magical spear, 
PokeyPoke
is a fast, fun challenging platformer from developer Shaun Spalding. Soon after it's debut in the 25th gm(48), the game gained a small speedrun-focused community, and is now in development for commercial release.
What developers think of the gm(48)
I ask the developers that participate in the gm(48) what they think of their experience with the community game jam.
The responses
has been overwhelmingly positive and accepting. I've gathered some of them here below.
"What a great way to put my skills to the test, meet tons of like-minded people, and have fun all at the same time! This was my first time participating in a game jam, and I'm absolutely blown away by the amazing community surrounding this event! I will definitely be doing this again!"
– Neural Pathway
"GM48 pushed me to finally make something small and release it. This will be my first released game since 10 years. I had a lot of fun and I'm really impressed with myself. I learned a lot!"
– Kyon (who went on to win the 32nd gm(48) ~2 yrs later)
"GM48 is an inspiring and inclusive event fit for beginners and veterans alike. There's no better place for GameMaker devs to really come together as a community and show off what they've got."
– MintyPython
Support me in creating the gm(48)
Any pledges goes to help keep the gm(48) running for every generation of GameMaker developers. I appreciate and welcome any contribution, monetary or otherwise.
Can't use Patreon? Here's how you can help too:
If you've participated before, write your testimonial on gm48.net to help inspire other developers to join in.
Become a part of the community at /r/GameMaker
Follow @tehwave (that's me) on Twitter and help spread the word!
I would like to give thanks to those who have helped this community game jam grow to the wonderful community event it is today. Thank you all so much! ❤
$137.70 of $200
per gm(48)
gm48.net Achievements for GameMaker Studio 2
With this goal reached, I'll make it possible to add your own custom achievements to your game entry, have your players earn them and proudly display them on their gm48.net profile.
2 of 3
Become a patron to
Unlock 12 exclusive posts
Connect via private message
Recent posts by Peter 🌊 Jørgensen
How it works
Get started in 2 minutes