Select a membership level
Pequeño Mecenas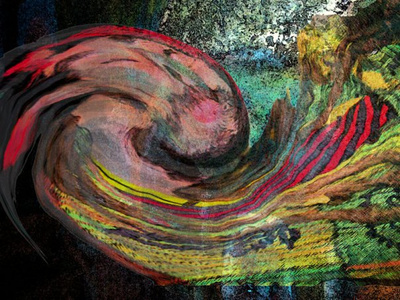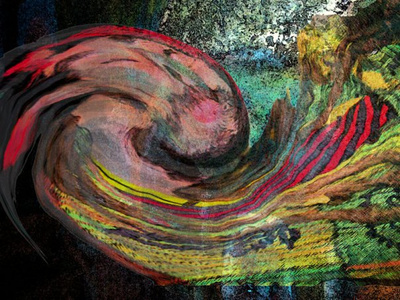 Acceso a mi muro de Patreon. Ser mencionado en alguno de mis vídeos de Youtube. Acceso a contenidos y recompensas exclusivos para este nivel.
Access to my Patreon wall. Be mentioned in one of my Youtube videos. Access to exclusive content and rewards for this level.

LMMS Fans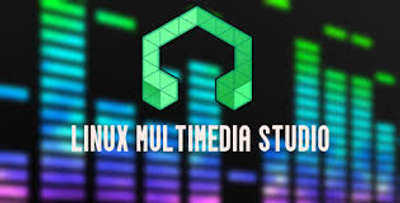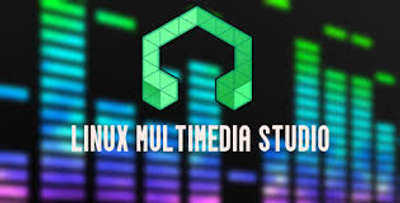 Acceso a mi muro de Patreon.
Exclusivo para fans de de LMMS. Ofrezco como recompensa cada mes enviar paquete de presets, plantillas de ritmos, samples originales, etc. Resumiendo cosas que te van a venir muy bien para ampliar tu LMMS y hacerte la vida más fácil a la hora de tus composiciones con este DAW. 
Mencion en mi canal de Youtube y otras plataformas de vídeo.
Exclusive for fans of LMMS. I offer as a reward every month send package of presets, rhythm templates, original samples, etc. Summarizing things that are going to come very well to expand your LMMS and make your life easier when it comes to your compositions with this DAW. Mention on my Youtube channel and other video platforms.
Nodriza Fans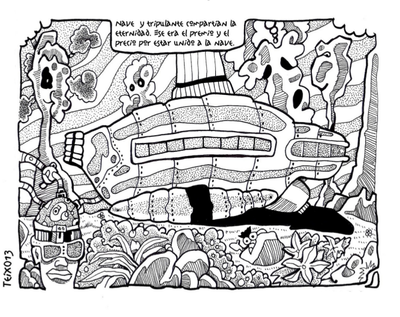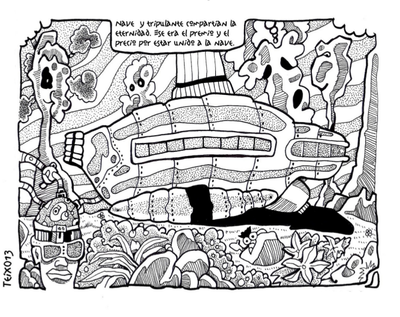 Para Colaborar con la publicación del cómic en formato fisico, en blanco y negro . Bocetos y curiosidades para los suscriptores. Poder aportar ideas para nuevos episodios. Descargas y contenidos ineditos. Mención en Youtube, publicar en mi muro de Patreon. Una página del comic digitalizada y dedicada.
Si consigo el objetivo de 500€ envio a todos los suscriptores una copia en formato comic book a su casa.
To collaborate with the publication of the comic in physical format, in black and white. Sketches and curiosities for subscribers. To be able to contribute ideas for new episodes. Downloads and unpublished contents. Mention on YouTube, post on my Patreon wall. A page of the comic digitized and dedicated.
If I get the goal of € 500 send all subscribers a copy in comic book format to your home.
About Teixo Lopez
Llevo creando desde mi tierna infancia, me castigaban por dibujar en los libros y los pupitres de la escuela. A pesar de ello no consiguieron matar mi creatividad e insisti en seguir con mi pasión por el arte y la creación.
Dicen que del arte no se come, que en cierto sentido es verdad, no me ha quedado más remedio que buscar trabajo y otras fuentes de ingresos. Si bien he conseguido vender algunas de mis obras a buen precio, pero ventas muy aisladas. Por ello también me dedique a la artesania, una actividad creativa y manual que genera ingresos de forma no tan aislada. El arte no se puede vender por cualquier precio, hay que valorarlo mucho más. La artesania te permite vender articulos más economicos como bisuteria.
Con la entrada de Internet decidi empezar a promover mi arte y mis comics en mis sitios web y las redes sociales. De nuevo me sali de mi camino y al final termine dedicandome al marketing online como fuente de ingresos.
También con Internet los ordenadores me inicie en el mundo del diseño web y el multimedia. La creacion de páginas web y darle rienda suelta a la escritura sobre diferentes y variados temas en blogs.
Pero mi pasión principal son los comics y es algo a lo que siempre me he querido dedicar sin depender de concursos ni editoriales.
Ahora tengo la oportunidad (como nada sucede sin alguna razón) de unir el arte y el marketing en internet en esta plataforma. Hacer dos cosas que me gustan y apasionan, poder vivir de ellas.
Cuento con vosotros.
Ahora tambien aquí con derecho a condiciones especiales y regalos.
La idea de Patreon me resulta excelente por que puedo crear una biografia online que incluye: texto, imagen y multimedia. En la que puedo pubicar cosas en abierto y otras en privado. A los patrocinadores se os abre la oportunidad de conocerme mejor. A mayor nivel de membresia mayor nivel de conocimiento.
Gracias por anticipado. David.
English
I've been creating since my early childhood, I was punished for drawing on books and school desks . However they failed to kill my creativity and insisted on following my passion for art .Although they say that art is not eaten, which in a sense is true, I do not stay forced to look for work and other sources of income. While I managed to sell some of my work at a good price , but very isolated sales. Therefore I also devoted to the craft , a creative and manual activity that generates income so not as isolated . The art can not be sold for any price, should be viewed much more . The craftsmanship allows you to sell more cheap items like jewelry .With the entry of Internet decided to start promoting my art and comics in my websites and social networks .
Again I went out of my way and finally finished dedicating to online marketing as a revenue source. Internet computers also started me in the world of web design and multimedia. The creation of web pages and give free rein to write about many different topics and blogs. But my main passion is comics and is something I've always wanted to spend without relying on contests or publishers.
Now I have the opportunity (as nothing happens without a reason) to unite art and internet marketing in this platform. Doing two things I like and passionate and tell them to live with you.
Now also here with the right to special conditions and gifts.
Patreon's idea is excellent because I can create an online biography that includes: text, image and multimedia. In which I can publish things in open and others in private. The opportunity to get to know me better is open to the sponsors. The higher the level of membership, the higher the level of knowledge.
Thanks in advance. David.
Cuando alcance esa cifra realizare un vídeo especial de agradecimiento a todos mis patrocinadores donde mostrare mis nuevas adquisiciones de materiales y herramientas. Presentando alguna obra obra creada con ellas. El vídeo a su vez también será creativo por supuesto.

When you reach that figure Carries out video Special thanks to all my sponsors which show you my new purchases of materials and tools. Featuring work created some work with them. The video will also turn creative course.

1 of 1
By becoming a patron, you'll instantly unlock access to 18 exclusive posts
By becoming a patron, you'll instantly unlock access to 18 exclusive posts
Recent posts by Teixo Lopez
How it works
Get started in 2 minutes