Tengo una Pregunta para Vos por Pepa Palazon
is creating Documentary movies about Argentinian Tango
Select a membership level
BASIC SUBSCRIPTION/ SUSCRIPCIÓN BÁSICA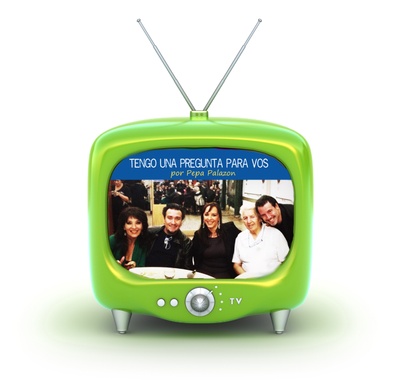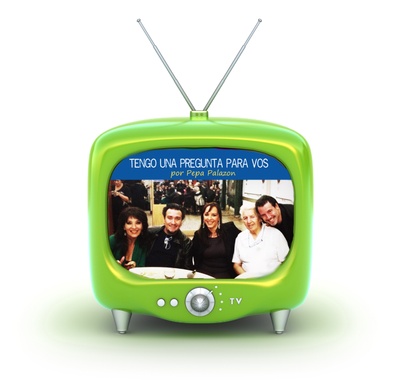 You will be the first to see the documentary videos on this platform. You can learn and enjoy with a single click! 
 Serás el primero en ver los videos documentales desde esta plataforma. Aprenderás y disfrutarás en un sólo clik! 
A QUESTION IN WRITING / UNA PREGUNTA POR ESCRITO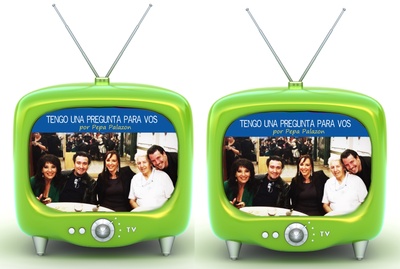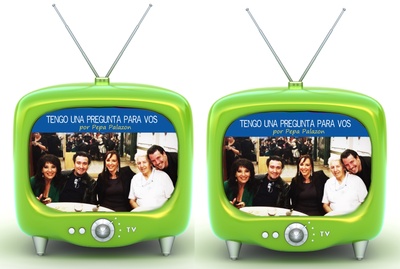 You can ask a question in writing directed to any of our Invited Tangueros, which will be answered during the interview. You can decide whether or not you would like us to mention your name.

* This option also includes the above reward. 
 Podrás hacer una pregunta por escrito a cualquiera de los Maestros Invitados, que responderá durante la entrevista. Vos decidirás si querés que mencionemos tú nombre o no.

* Esta opción te incluye  la recompensa anterior 
A QUESTION BY VIDEO / UNA PREGUNTA POR VIDEO
  You can ask a question by VIDEO directed at any of our Invited Tangueros. It will be answered during the interview and you will appear in the final video asking that question (you can film yourself from anywhere in the world and send it to us at least 24 hours before the interview). 
You may do so for all the interviews, for a single interview, several or none. The decision is yours!  History is created collectively and you will be an active part of it!
* This option includes all of the above rewards.
Podrás hacer una pregunta por VIDEO a cualquiera de los Maestros Invitados que responderá durante la entrevista, y tú aparecerás en el documental haciendo esa pregunta (podés filmarte desde cualquier parte del mundo y tengo que recibir tu grabación con 24 horas de antelación a la entrevista) 
Podés hacerlo en todas las entrevistas, en una sola, en varias o en ninguna. La opción la tenés, vos elegís si usarla o no.  La historia la creamos entre todos y tú serás parte activa de ella!
* Esta opción te incluye todas las recompensas anteriores
About Tengo una Pregunta para Vos por Pepa Palazon
Welcome to my
TENGO UNA PREGUNTA PARA VOS
page in Patreon!
ツ  
(en español abajo)
If you are here, it's because we have two things in common:
we love tango and we want to do everything possible so that it grows and prospers over time!
My name is Pepa Palazón and I am the creator of the series of tango interviews called "Tengo una pregunta para vos" (I have a question for you).
WHAT IS "TENGO UNA PREGUNTA PARA VOS"?
"Tengo una pregunta para vos" is a series of interviews
with outstanding and recognized experts in the world of
tango
(mostly dancers, but also musicians, singers and songwriters) recorded on video and subtitled in English. They are made available to the public for free.
The format is simple. I invite a distinguished tanguero to a previously announced location (usually in Buenos Aires, Argentina) and admission is free and open to the public. It's called "Tengo una pregunta para vos" because anyone can ask our guest a question. The interview is
recorded on several cameras, edited and uploaded to YouTube with subtitles in English, to make them as accessible as possible to everyone.
THE IMPORTANCE OF "TENGO UNA PREGUNTA PARA VOS"
For decades, the only way for the "Tango Greats" to pass on their knowledge has been in person or by word-of-mouth. If you weren't in Buenos Aires at a given time, you did not have access to them. With the advent of YouTube came the proliferation of videos of these great Masters dancing, but it is still difficult to find video documents of them speaking. It is rare to hear what they think of tango, their feelings about it, their experiences, background, unique outlook, stylistic choices, how they evolved in their knowledge of the dance, their creative process, fears, dreams, their experiences in the past, clubs, neighbourhoods, relationships, society, etc. Specifically, THEIR HISTORY within the world of Tango.
You can watch Gavito or Antonio Todaro dance, for instance, but only those who have had the opportunity to study with them personally are able to know what and how they think.
That is the
OBJECTIVE
of "Tengo una pregunta para vos".
TO DOCUMENT AND PROTECT THE LIVING HISTORY OF TANGO
as told first hand by its protagonists and make it free and accessible to everyone around the globe, regardless of where they live.
WHY PATREON?
To date I have conducted 35 interviews with some of the most well-known and respected tango figures worldwide in all areas (see:
www.preguntaparavos.com.ar
).
These interviews were done with the assistance of friends, borrowed cameras, amateur sound, no budget, etc. Now that the project is well established and we have several years of experience behind us,
I would like to take it to a PROFESSIONAL level
. That entails an economic cost, because in actual fact, there is a lot of work involved.
To create a video with the technical quality worthy of the great cultural value of what we are offering, we need to employ professional videographers, sound engineers, pre and post production, editing, photography, lighting, documentation, translation, subtitles, distribution, publicity, etc.
The aim is to create a VIDEO LIBRARY of tangueros
that will last and can be passed on from generation to generation.
This project, with your participation, will create a product of
ESSENTIAL HISTORICAL VALUE
. In 10, 20 or 30 years, new generations of tangueros will be able to experience the knowledge and wisdom of Tango Greats first hand from their original source and in video format with subtitles in English, in order to ensure they are accessible to the greatest number of people possible. This project transcends borders and time.
If we reach the minimum required economic contribution, we will produce one interview every two months and if we surpass the minimum, we will hold interviews on a monthly basis.
WHAT AM I CONTRIBUTING TO THIS PROJECT?
In addition to having created this series 7 years ago, I hold a degree in Information Sciences from the Universidad Complutense de Madrid (Spain) and have 15 years of active professional experience in public television (conducting interviews, among other things). At the same time, I have been dancing tango for almost 20 years and for the past 8 years have been organizing "Viva La Pepa" milonga in Buenos Aires. Journalism and tango are my two great passions and this is a project that unites them, through knowledge, experience, respect and love.
HOW CAN YOU HELP?
You can contribute whatever you are able to by clicking on
"BECOME A PATRON"
. On the right side of this page, you can find several different ways to help. Look them over and pick the one that's best for you!
With your monthly contribution, we will be able to ensure this project continuity and interview as many tango figures as possible. You may cancel your subscription at any time.
With your donation, you are supporting a historic project in tango and you have our most
SINCERE THANKS
for your help! Together we can do this!
........................................... EN ESPAÑOL ..................................................
Bienvenido a mi página de
TENGO UNA PREGUNTA PARA VOS
en Patreon!!
ツ
Si estás aquí es porque tenemos dos cosas en común: amamos el tango y queremos hacer todo lo posible para que éste crezca y perdure en el tiempo!
Mi nombre es Pepa Palazón y soy la creadora del ciclo de entrevistas tangueras "Tengo una pregunta para vos"
QUÉ ES "TENGO UNA PREGUNTA PARA VOS"
"Tengo una pregunta para vos" es un
ciclo de entrevistas a Grandes Maestros del Tango
, de trayectoria reconocida (principalmente bailarines, pero también incluye músicos, cantantes y poetas)
en formato televisivo
(videos) y
con subtítulos al inglés
, totalmente
gratuito
para el público.
El sistema es simple: yo invito a un Maestro a un lugar físico determinado, generalmente en Buenos Aires (Argentina) La gente viene de forma gratuita, y se llama "Tengo una pregunta para vos" porque cualquiera puede hacerle una pregunta a ese Maestro. Toda la charla se graba con varias cámaras, se edita y se sube a youtube, con subtítulos en inglés para que sea accesible para todos.
LA IMPORTANCIA DE "TENGO UNA PREGUNTA PARA VOS"
Durante décadas, la única forma de transmisión de conocimiento con los grandes Maestros de Tango era en persona y a través del boca a boca. Si no vivías en Buenos Aires, en esa época concreta, no podías tener acceso a ellos. Cuando se implementó de forma activa "youtube" en nuestra sociedad, pudimos ver muchos videos de esos míticos Maestros bailando, pero era imposible encontrar ningún registro videográfico donde se les pudiera escuchar hablar. Donde nos contaran qué pensaban, cómo sentían y vivían ellos el tango, cuáles eran sus fundamentos, sus peculiaridades, por qué un estilo y no otro, cómo llegaron a ese conocimiento, cómo era su proceso creativo, sus miedos, sus sueños, cómo era su época, los clubes, el barrio, sus relaciones, la sociedad, etc .. En definitiva, cuál era SU HISTORIA dentro del Tango.
Uno puede ver bailar a Gavito o a Antonio Todaro, por ejemplo, pero sólo los que estudiaron con ellos personalmente, pueden saber qué pensaban. Ese es el
OBJETIVO
de "Tengo una pregunta para vos" :
RECUPERAR Y SALVAGUARDAR LA HISTORIA VIVA DEL TANGO
, contada, de primera mano por sus protagonistas, y de acceso libre y gratuito para todo el mundo, independientemente del país donde vivas.
¿POR QUÉ PATREON?
Hasta ahora he realizado 35 entrevistas a los más relevantes Maestros del Tango del Mundo, en todas sus áreas ( podés verlas acá:
www.preguntaparavos.com.ar
).
Esas entrevistas fueran hechos con amigos, con cámaras prestadas, sonido amateur, sin ningún tipo de presupuesto etc.. Ahora que ya tenemos una trayectoria y una experiencia consolidada, quiero hacerlo de una forma
PROFESIONAL
y eso conlleva un coste económico, porque el trabajo es mucho.
Para hacer un video de una calidad técnica acorde al valor de lo que estamos ofreciendo, hay que contratar camarógrafos profesionales, sonidistas profesionales, pre producción y producción, edición, fotografía, iluminación, documentación, postproducción, traducción, subtítulos, distribución, publicidad etc..
Se trata de
crear
una
BIBLIOTECA VIDEOGRÁFICA tanguera
que perdure, generación tras generaciónEste proyecto en el que estás participando es de un
VALOR HISTÓRICO
INVALUABLE
.
Dentro de 10, 20 ó 30 años, las nuevas generaciones de tangueros podrán vivir las experiencias y el conocimiento de los Grandes Maestros del Tango, contadas en primera persona, desde su fuente original. En formato de video y con subtítulos en inglés para que llegue al mayor número de personas posible. Sin fronteras y sin tiempo.
Si llegamos al mínimo de contribución económica requerido, la periodicidad será bimestral, y si conseguimos superar esa cifra, entonces será mensual.
¿QUÉ PUEDO APORTAR YO A ESTE PROYECTO?
Además de ser la persona que creó este ciclo hace ya 7 años, soy Licenciada en Ciencias de la Información por la Universidad Complutense de Madrid (España). Con 15 años de experiencia profesional activa en Televisión Nacional (haciendo entrevistas, entre otras funciones) Al mismo tiempo, soy tanguera desde hace casi 20 años y organizadora de la milonga "Viva La Pepa" en Buenos Aires desde hace más de ocho años. Mis dos mundos son el Periodismo y el Tango, y este es un proyecto que los aúna, desde el conocimiento, la experiencia, el respeto y el amor.
¿CÓMO COLABORAR?

Podés colaborar con lo que puedas haciendo clik en "
BECOME A PATRON
" A la derecha de esta página podés encontrar distintas propuestas para sumarte. Míralas y elige la mejor para tí!
Es una contribución mensual para que el proyecto tenga continuidad en el tiempo, y podamos hacer el mayor número de entrevistas posible. Podés cancelar tu colaboración en cualquier momento.
Con tu colaboración, estás siendo parte de este proyecto histórico en el tango, y te doy las
GRACIAS
POR ESO!
When I reach $ 780 per month, I'll publish a video per month
1 of 1
By becoming a patron, you'll instantly unlock access to 1 exclusive post
By becoming a patron, you'll instantly unlock access to 1 exclusive post
Recent posts by Tengo una Pregunta para Vos por Pepa Palazon
How it works
Get started in 2 minutes